Collector's Corner #3

Spotlight on... Gold (Goldrich Castillo)
How long have you been collecting?
11 years? Maybe longer?
What got you started on collecting these toys?
Marvel Legends started it but it was through Soul of Chogokin that I became a serious collector.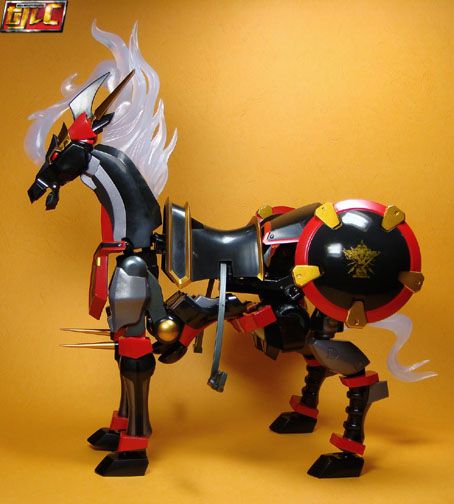 What do you collect?
Aside from Soul of Chogokin, I also collect super robot toys from other companies like Cm's Corp. Particularly, anything related to The King of Braves Gaogaigar (I'm a huge Gaogaigar fan).
For American-based properties I primarily collect 3.75 inch-scaled Gi Joes, Transformers, Ghostbusters, 6 inch-scaled super hero lines like Marvel Legends and Mattel's DC Universe line and some DC Direct figures. I also loved the SOTA Street Fighter line. I'm also a big TMNT fan. I also got into collecting the 200X Masters of the Universe line when it went on sale locally. I have a few other gaming and Japanese series-based figures as well.
I'm not a fan of 3.75 inch-scaled super hero lines like Marvel Universe and DC Infinite Heroes though, with the exception of Justice League Unlimited. I also on occasion collect Star Wars figures and vehicles, just the more iconic ones from the classic trilogy.
What is your collecting philosophy (only purchase MIB, save and seek out specific items, etc.)?
Opening and enjoying my purchase, although recently I've started keeping extra figures MOC (Mint on Card) for the 3.75 inch-scaled Gi Joe line. Love the art on those cards and it doesn't eat up too much space to keep extra ones, unlike say, the bulky boxes from the Transformers lines. I don't throw the boxes away even if I open the toys.
Approximately how many items do you own (if you are comfortable answering)?
I did a count recently since I was curious about this myself. I think I have a total of over 300 Transformers from various series, over 120 Soul of Chogokins, over 500 3.75 inch-scaled 25th anniversary Gi Joes and over 48 vehicles.
For DC Universe, the count is roughly around 195, more than 215 JLU figures and over 270 Marvel Legends related figures.
How do you display them (i.e., in or out of boxes, grouping, etc.)?
I wish I could display them but I'm usually out of town on work and I hate coming home after a long trip to dusty shelves, so I opted to store everything in Balikbayan boxes. But next year we'll be getting a bigger place and hopefully I can set up a proper display room.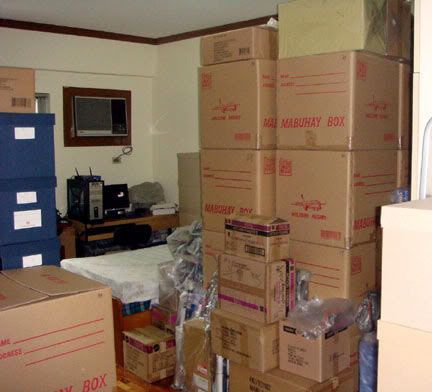 Are any items in your collection from your childhood (i.e., specifically owned and played with as a child)?
None, I only had a handful of toys and I gave them all away or sold them in favor of getting reissues (TF G1) or upgrading to more modern versions (Gi Joe 25th Anniversary figures and Masters of the Universe).
What is your favorite piece?
Brave Gokin 03 Genesic Gaogaigar Version 2.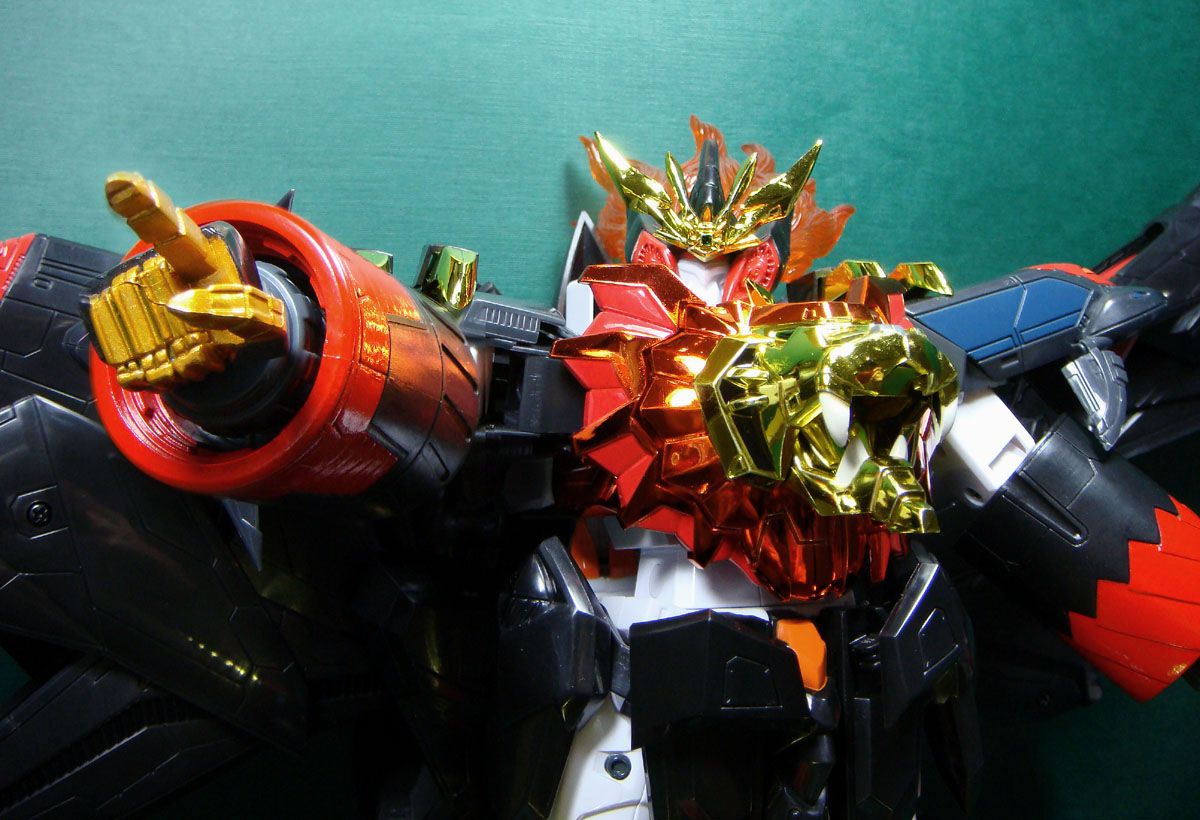 What is the most rare and/or unique piece in your collection?
I'd have to say the Gx01Rb Mazinger. I happened to come across it by chance in Hong Kong while on my honeymoon. I was hesitant to buy at first due to the high price (around 6300 HK $ at the time) but my wife insisted that we get it, we even had to use both of our credit cards for it since mine was close to maxed out from the wedding expenses. Thanks to that experience, I'll always consider the Gx01Rb a treasure in many ways.
What is at the top of your WANT list (if you are comfortable answering)?
LOL, more storage space? Collecting-wise I'm good where I am right now. I don't have items I'd like to backtrack. I do wish I had more spare time to do updated group images of my collection.
How does your significant other (if you have one) feel about your collection?
Extremely supportive! I was going through a deep personal problem at one time, she was my girlfriend then and she knew I was a fan of comics characters, she dragged me out of the house to show me the new Marvel Legends line that just came out locally. I wasn't collecting anything at all at that point and buying my first Marvel Legend figure (Captain America) really cheered me up. That was when I started collecting again.
Do you have any good collecting stories you wish to relate (i.e., an amazing find or haul, meeting fellow collectors, etc.)?
(See above J )
Are there any toys you would like to see made?
Lots! I wish Bandai made SOCs of the most wanted figures like Mazinkaiser, Shin Getter, Gaogaigar. I'm also hoping Takaratomy rolls out more reissue G1 Transformers.
On a side note, I do wish that Bandai made their web exclusive items more accessible to people overseas and not just in Japan. Like how Mattycollector.com does their marketing.
What do you most get out of this hobby (friendship, joy, escape from everyday life, etc.)?
Finally owning toys based on characters I loved when I was a kid. At the same time, discovering newer characters and series that are totally unfamiliar to me and realizing how cool they are. One example would be the Brave Series, I only found out about them when I started researching more about Gaogaigar.
I would also like to think that I've become a better writer thanks to the reviews I do on Soul of Chogokins.
Any final thoughts you wish to relate?
I'd like to think that we can all collect forever, but the reality of it is, sooner or later other parts of life will start to take more priority. So it's best to enjoy the best that collecting has to offer while we can.