Barattack Brave Gokin 34 by CM's Corp. - Review by Gold
Description
The following review was originally prepared by Gold on 1/26/11 on the Robot-Japan Forum:
Hi all, here's the review for Cm's Corp. Brave Gokin 34 Barattack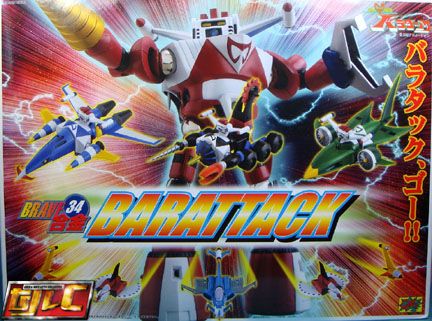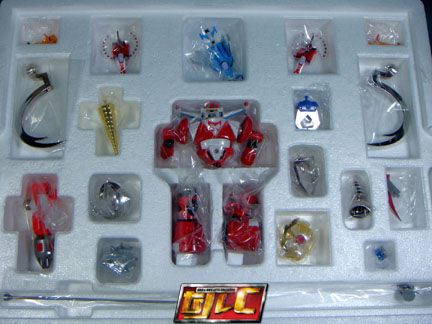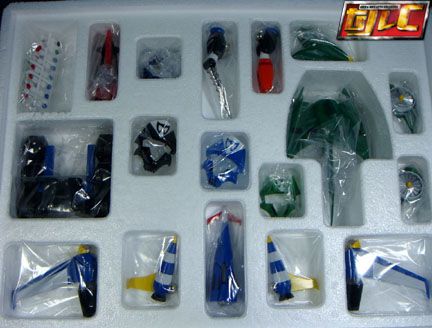 Series Intro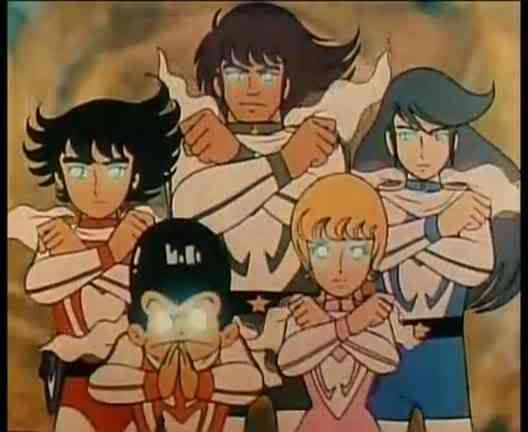 Trotter 1-5. The pilots are just kids who have ESP (Espers), they control the Barattack's actions through ESP as well.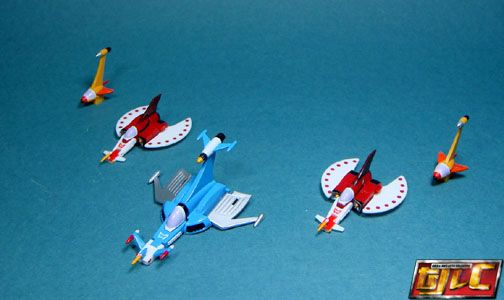 Just like in the Anime, the Trotters can combine to various configurations.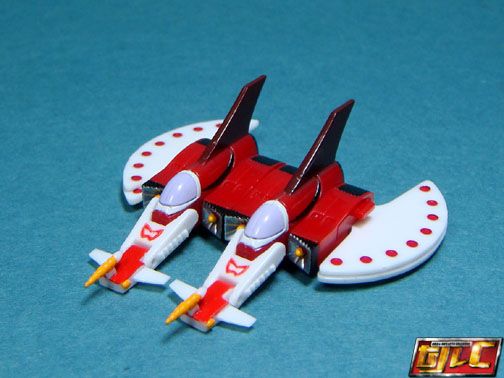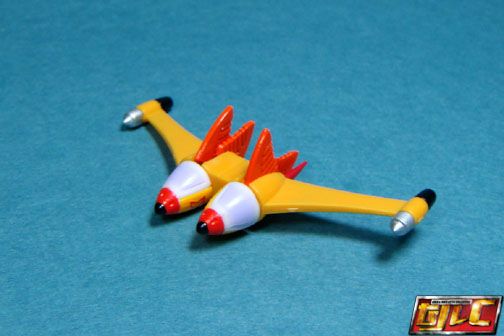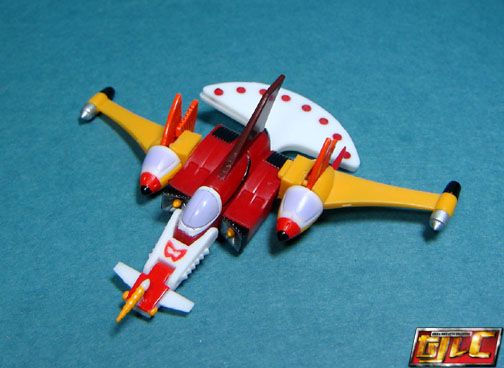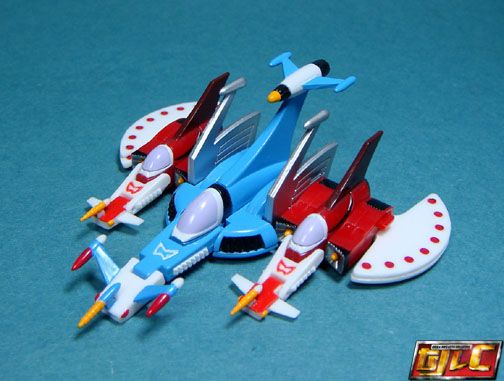 Unfortunately, the connections on Trotters 4 and 5 are somewhat hard to do, as you can see in one of the pics I couldn't get the connections to plug in properly.



Tele Inject! The Trotters combine to form Pentagoras. Pentagoras doesn't dock with Barattack.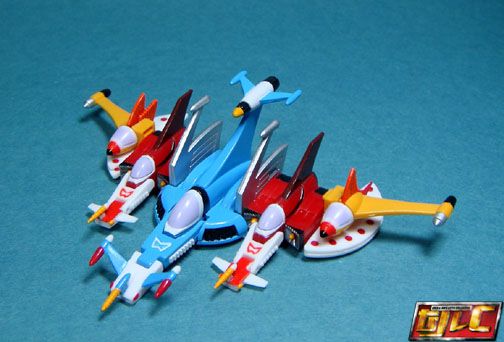 Barattack Go!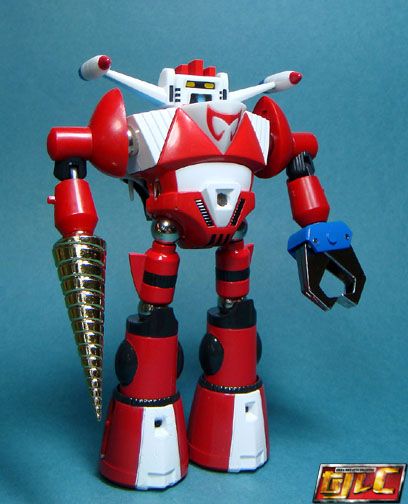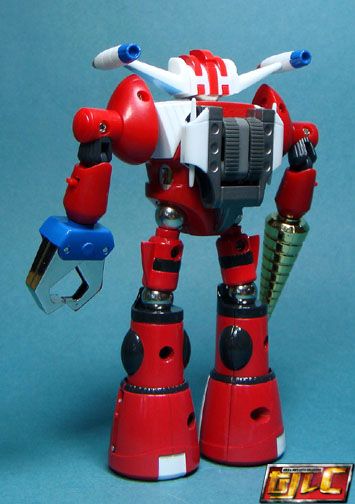 Barattack Weapons:
(Note: As I've never actually ever watched the show, some of the weapon name translations could be wrong. I'm going based on how the weapons are written on the manual, mixed in with translated texts from the Japanese Wiki page for Barattack, so if anyone can provide corrections, kindly feel free to point them out.



Default weapons are the Yari (spear) Arm and Twist Arm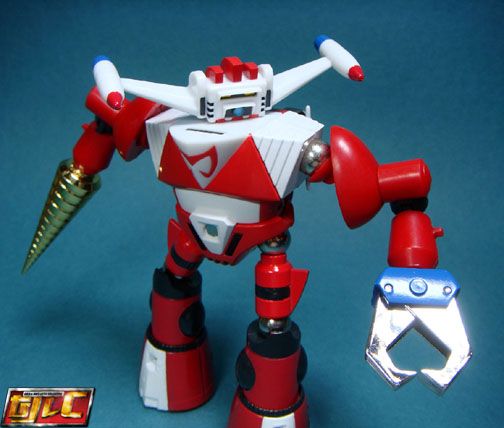 Laser Gun and Kusara/Gotzler(?) arm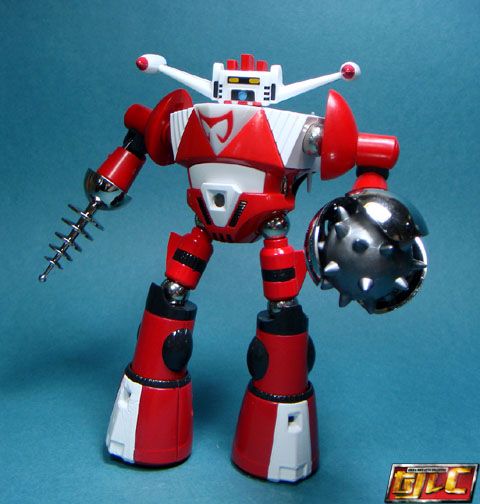 Extended Kusara/Gotzler(?) arm and Magnetic current wave wire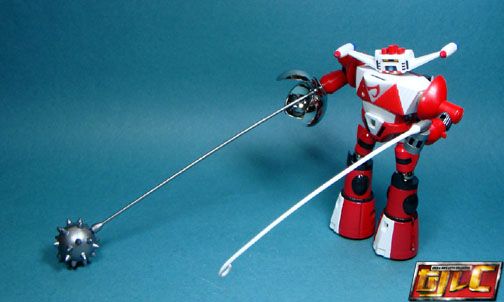 Cutter Boomerang and Bucket Finger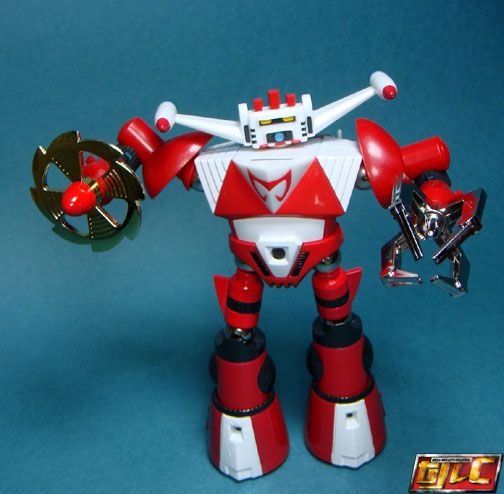 Turbo Missile and Knife





Cutter Foot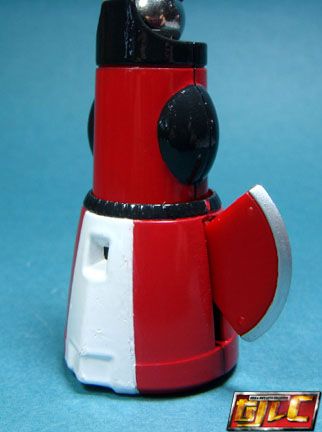 Cranker Hug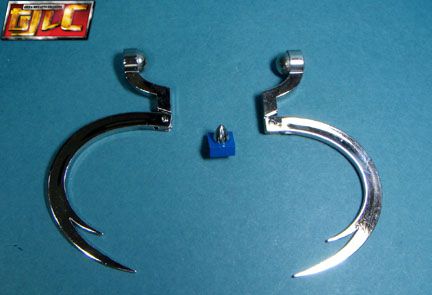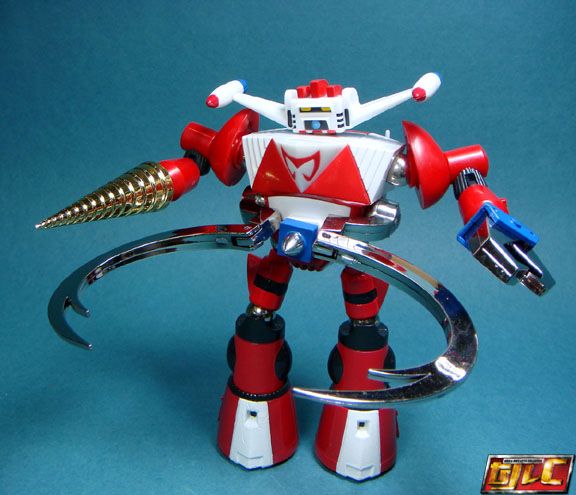 Others (shown in the series but not included in this set)
Barattack Beam (beams from its antennae)
Barattack Typhoon (similar to Mazinger Z's Boost Hurricane)
Flying Cut (Cutter Foot done from the air)
Barattack Dagger
Arrow Missile
Barattack Harthingy
Drill Arm
Drill Missile
Crane Twist


Barattack changes color depending on which mode. Regardless of which mode he's in, Barattack is always controlled through the combined efforts of the 5 Espers.


Front plate can be swapped out with the proper color. Do note that the part is plastic and there are small pegs near the crotch area that might break if you're not careful.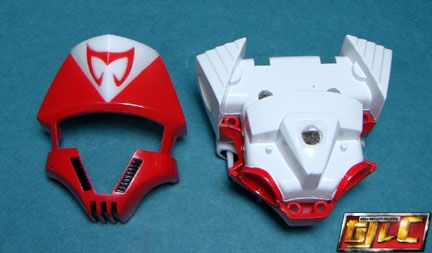 Barattack just literally falls apart in the show and torso combines with the new parts.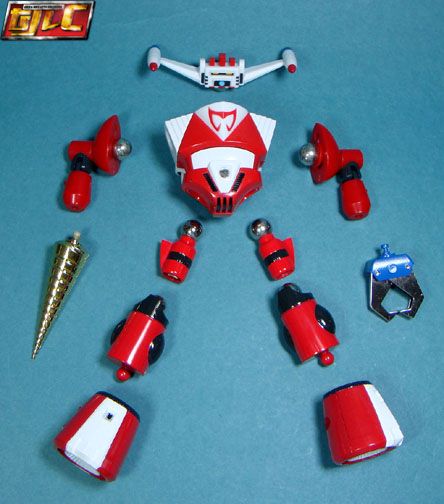 Blue Barattack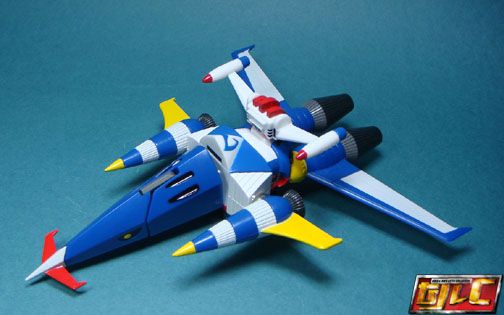 Nose cone lifts up.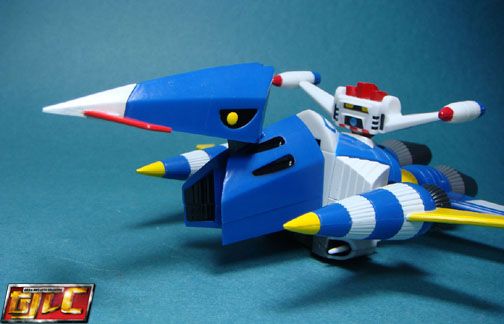 Weapons:
Extra high tension electromagnetic weight (?)
Machine guns
Guided Pursuit missile
Mach Drill




Black Barattack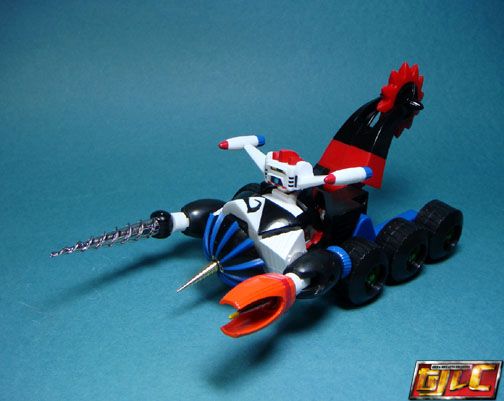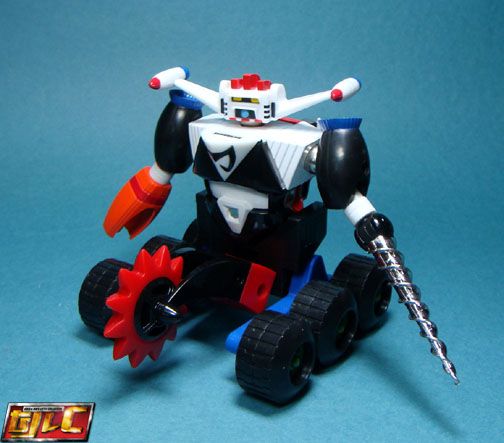 Weapons:
Drill Missile
Ultrasonic Gun (left arm)
Flexible Drill



Green Barattack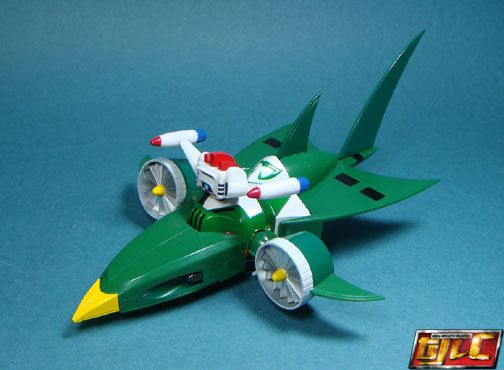 Deployable front Cutters and rear fins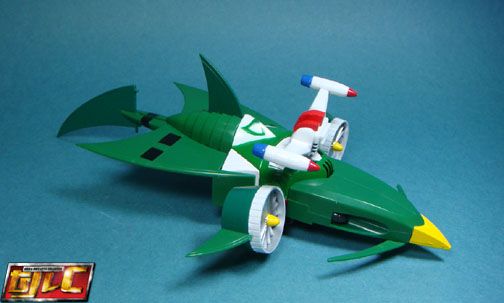 Weapons:
Underwater missile
underwater smoke screen
cutter





The Good
-Weighs 290 Grams (default mode), stands roughly 6" tall.

-Lots of diecast! Most of the torso, almost the entire legs

-Very strong mangets, they're actually hard to pull out.

-Rubber treads on the back.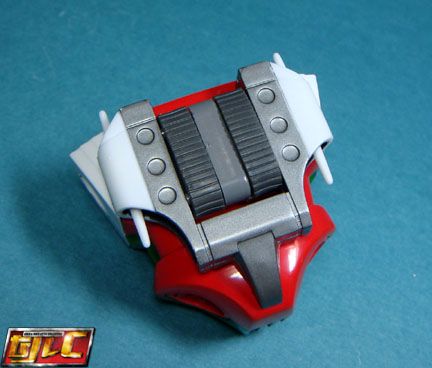 -Decent shoulder joint design.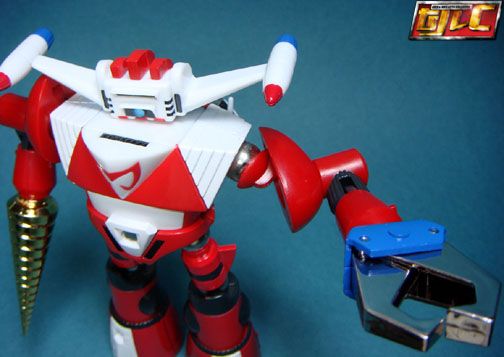 -Black Barattack is HEAVY! I forgot to measure the weight but the tank treads are insanely hefty, I think it's because of the solid wheels?

-Lots and lots of parts.



The Bad
-Barattack is only 6". LOL.
If wefre going to go by scale, Barattck should be tall. Since its official stats lists it at 70 Meters in the Anime.

-Lower leg connection does not use magnets.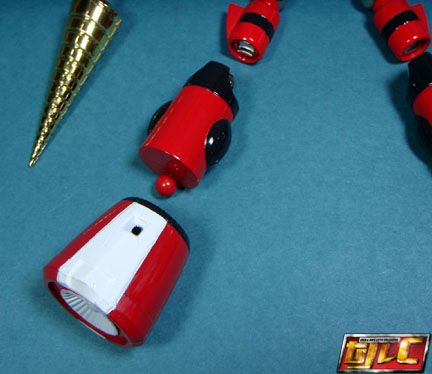 -Blue Barattack's nosecone section droops, a lot! There's no way to fix it. Could've been done better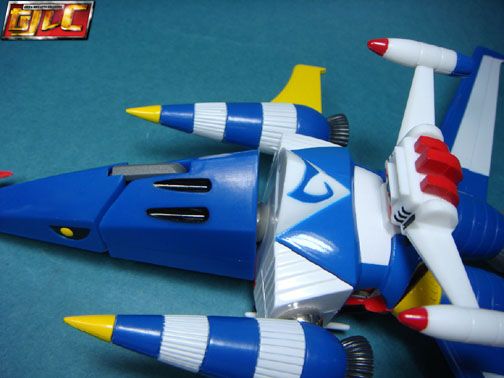 -As I listed above, not every weapon that appeared in the Anime was included in this set.



The Ugly
One huge disadvantage of spherical manget joints is that it tends to rotate the joints, a lot. Leaving unsightly paint chips in its wake.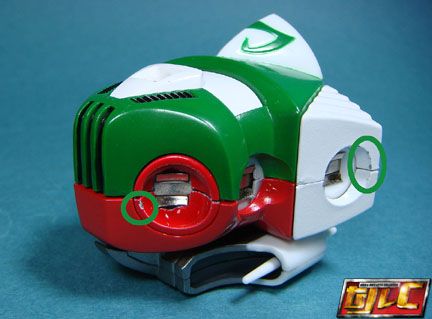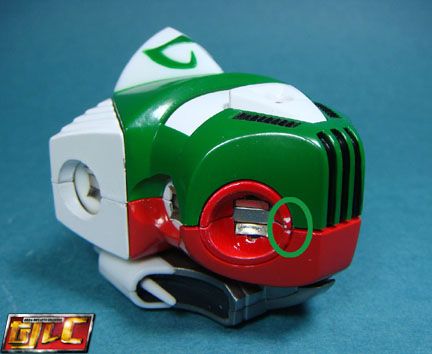 Paint quality control isn't looking too good either. Look closely at the Cutter Foot image above and youfll see the white paint has "cracks" and paint pooling and paint bleeds. It looks much worse in person.



FATAL FLAW ALERT!!!
Okay, seriously, I don't know what the designers were thinking but the figure can hardly stand most of the time. I didn't have this problem with Gakeen (much). It's mainly due to the fact that the "knee" joint on Barattack is also a spherical magnet. On the Gakeen the knee joint was a plug-in ball joint. I would've preferred they did it like that here. As is, I can't turn my back on this figure for long (LOL, it already took several "dives" while I was taking photos for this review). So if you're going to display Barattack next to other Gokins, either leave it in Tank mode or tie a safety line around it and tie the other end to an anchor.

The least CM's Corp. could've done was acknowledge the problem and provide a support stand like Bandai did Aquarion if they didn't want to go through all the hassle of retooling the figure. I now worry for the fate of the CM's Corp.'s Classic Jeeg figure.


Overall, I really don't recommend this one. Very poor craftsmanship here, the relatively short height of the figure isn't helping either. Throw in a hefty price tag and you've got the makings of a disappointing Gokin figure. I don't think I can recommend this even if it went on clearance, but then again I'm very critical of toys that can't do something as simple as stand so your mileage may vary.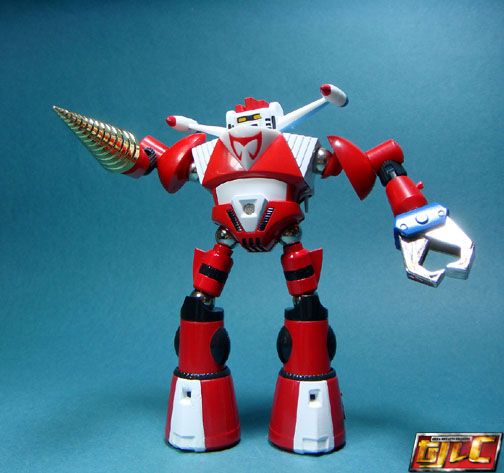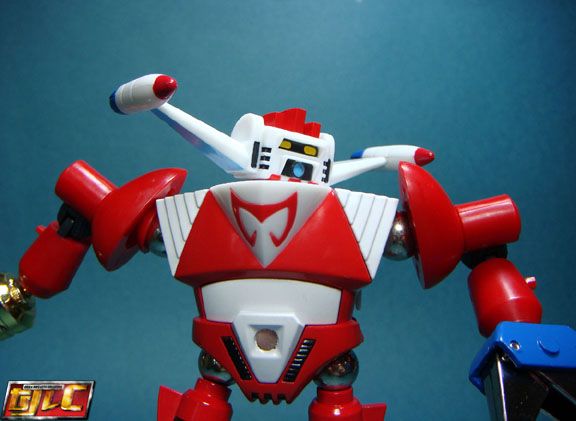 Gold