Mazinger Z SRC Review by Gold
Description
The following review was originally prepared by Gold on 8/15/10 on the Robot-Japan Forum:
Super Robot Chogokin Mazinger Z


Box




Tray





Mazin Go!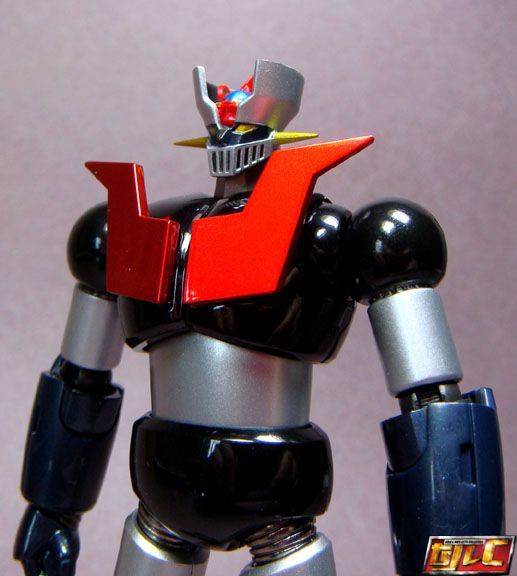 Mazin Blade.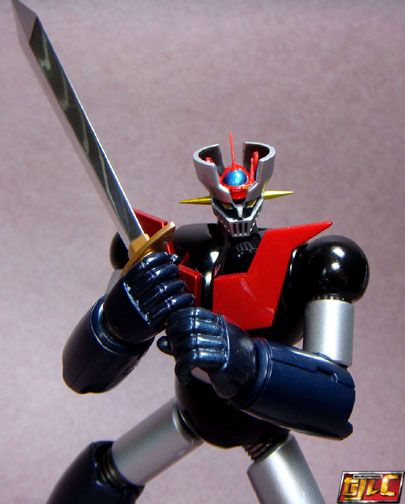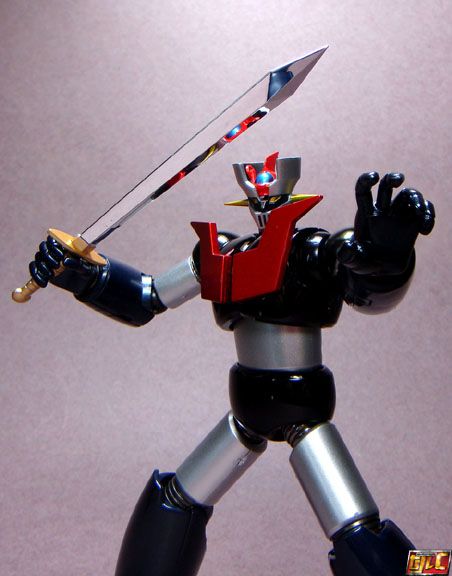 Breast Fire!





Kyoukagata Rocket Punch.





If memory serves, this came out only in one, episode 54,








Styrofoam base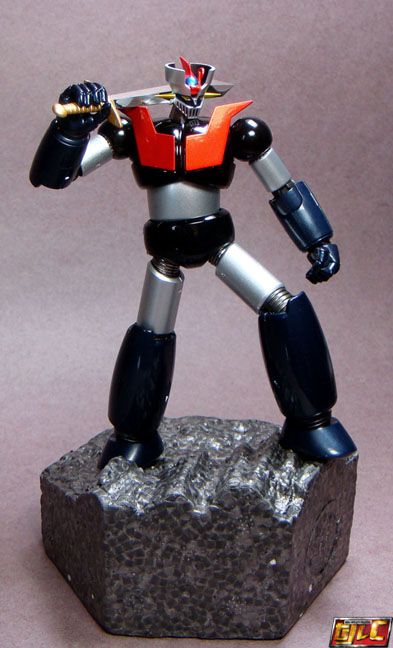 Weapons pack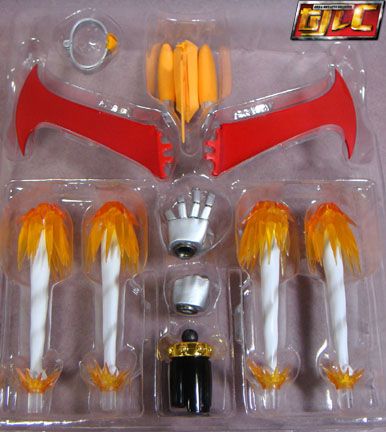 The boxes are the same size, so, you know, if ever Bandai decides to roll out a gift set or a black version, they can.






Scrander Cross!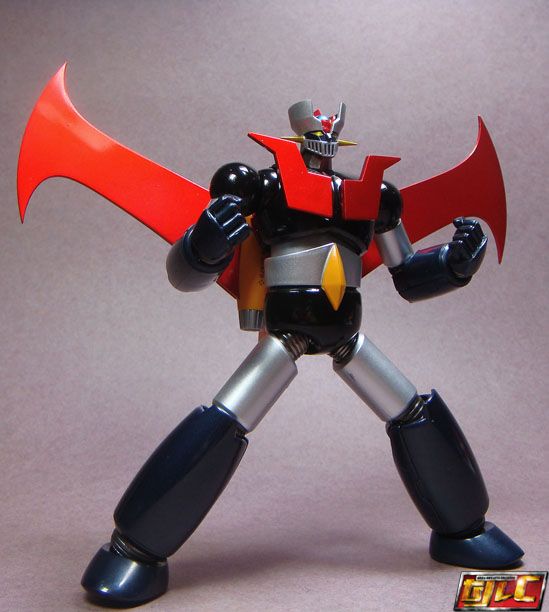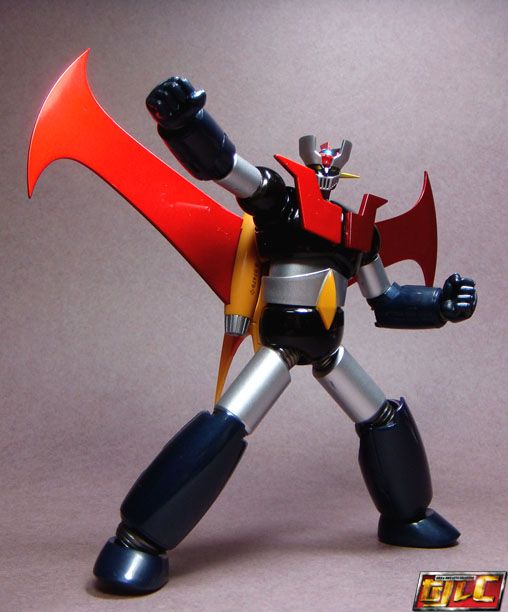 The Rocket effect is really a nice touch!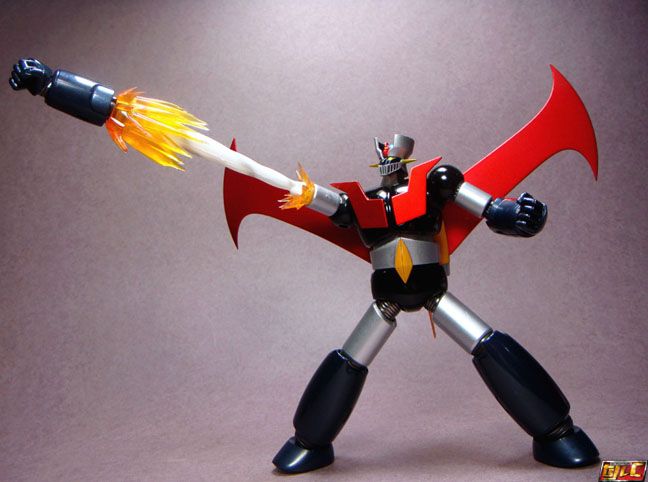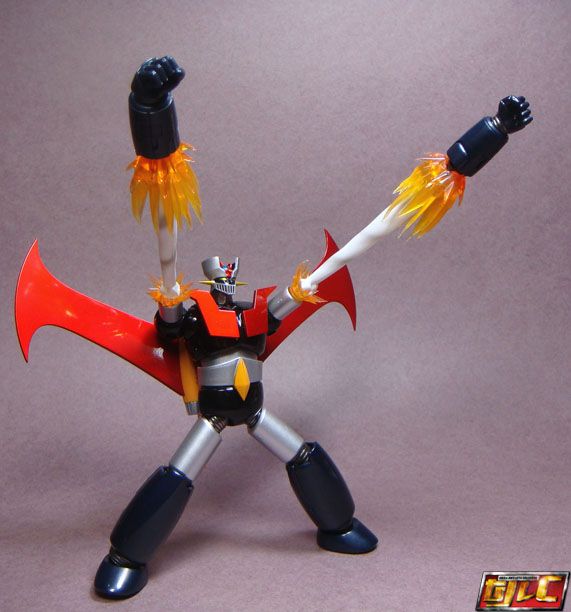 I sorta wish the legs could go up a little higher, the pose is kinda awkward in this shot.





A second left-armed Kyoukagata Rocket Punch is included in the weapons pack.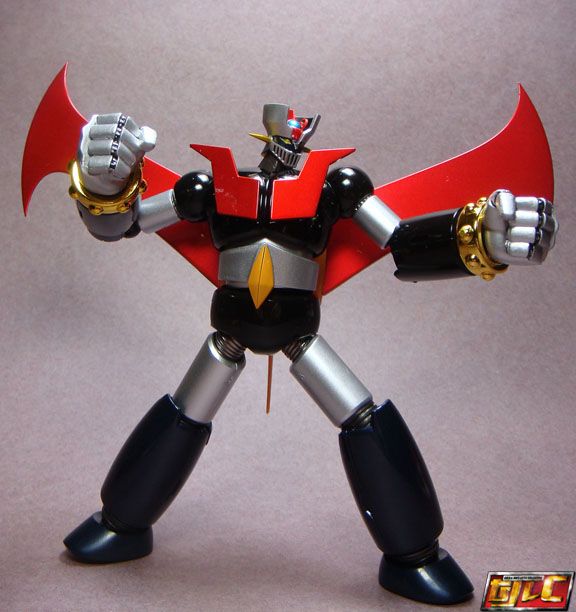 Compared with Gx-01R, Gx-45 and Yamato's Hero Collection Mazinger Z (far right).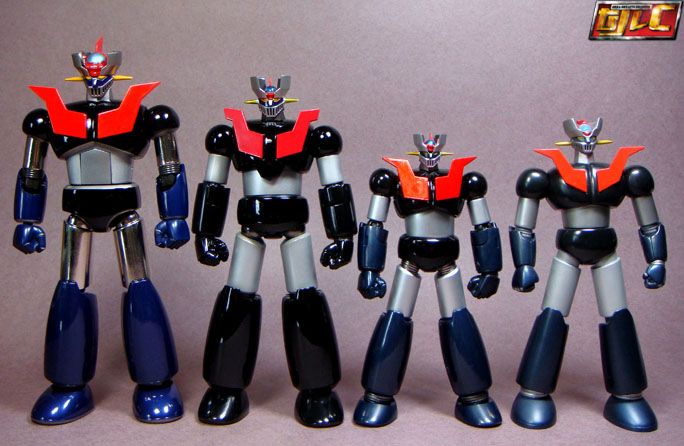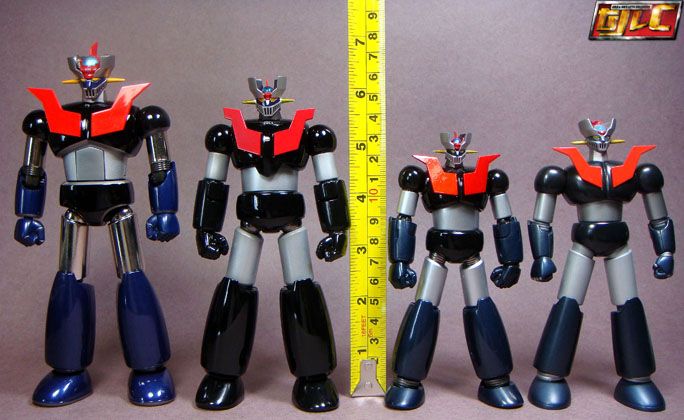 Pileder comparison







Scrander Comparison





Comparison with Gx-28R Xabungle.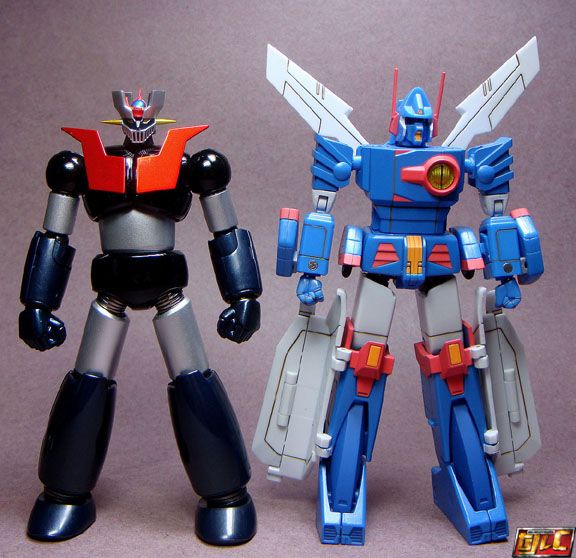 The Good
-Diecast parts include:
--parts of the torso(not sure about the silver mid-section)
--Lower legs (not including feet)
Everything else is plastic.

-Scrander's boosters are adjustable, just like on the Gx-45




-Box has a card board wrap-around, it's a definte improvement over how Revoltech did theirs.



-Added joints in the shoulders add a lot of poseabilty.



-Chromed sword and Kyoukagata Rocket Punch rims.







The Bad
-No display base

-Manual is a simple black and white leaflet.

-Weapons pack smells really, really bad. I don't know but when I opened mine the scent was very strong, not the usual "sweet PVC" smell with usual gasha figures. I guess it's from the plastic of the "rocket effect". The gases might turn the trays yellow after a few years?

-Scrander clasp not connected to the Scrander itself. Kind of annoying really, it just sorta clings on Maz like a loose fanny pack. When you shake Mazinger it will go "click-clack".



-Maz has holes where I wish he didn't. It's for the Scrander and the adapter for the Soul Stage Act 5 stand (adapter is included with the toy)





The Ugly
-The lame styro base. I don't see why they couldn't have just used a clear hollow plastic rock base. As is, the painted styro sticks out sorely. Just awful.



Overall, it's a decent figure (fix the loose Scrander clip and I would've loved it more), I love the poseability and great sculpting details. But I can't help but feel there's something missing (I keep imagining how it would be if it were a Gx-01R scaled full- fledged SOC figure).


On a personal note, I think will definitely go selective with this line.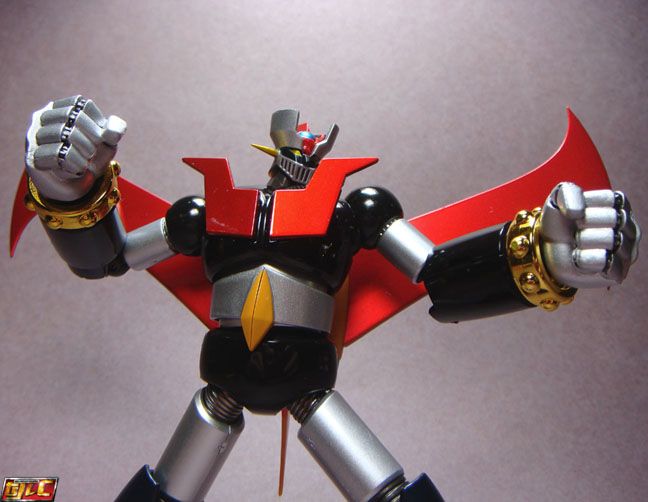 Gold
_________________________________________________________________
The following review was originally prepared by Gold in August 2013 on the Robot-Japan Forum:
It didn't feel right to open up a new topic for this, so I'll just mention it briefly here for those who are curious about the Super Robot Chogokin Mazinger Z 2013 reissue version.





Decided to grab this as a local shop was selling it a good price, also, my first SRC Mazinger is a little floppy. I'm happy to report that the reissue version has good, tight joints and everything from the first release is here, with the exception of the silly Styrofoam rock base.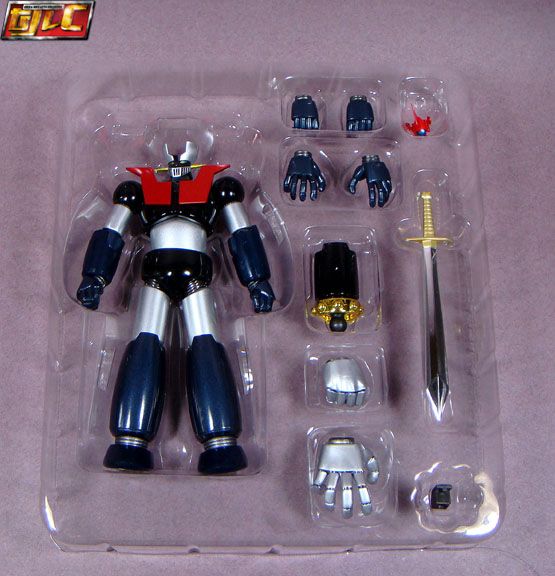 I also picked up the reissue Great Mazinger. Nothing really different with the figure from the first release version as far as I can tell. The joints on my first version were already nice and tight, the reissue version also has good solid joints.





Gold