Mazinger Z Jet Scrander DX SOC Review by Gold
Description
The following review was originally prepared by Gold on 6/27/13 on the Robot-Japan Forum:
Soul of Chogokin DX Mazinger Z Jet Scrander set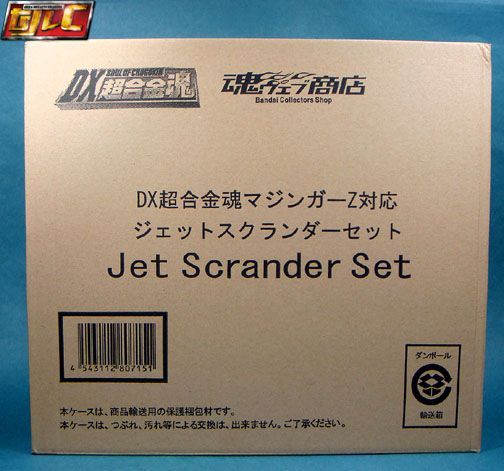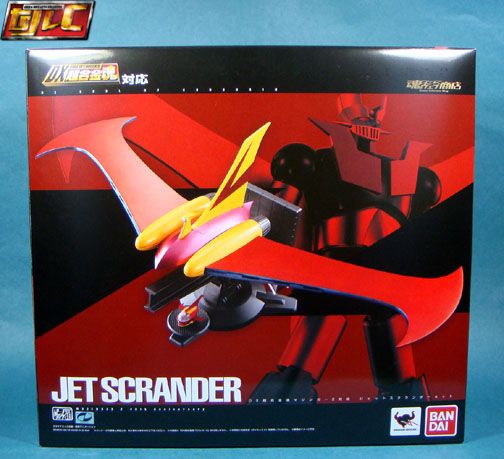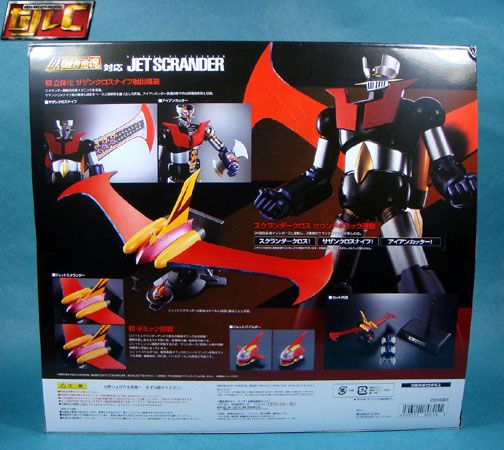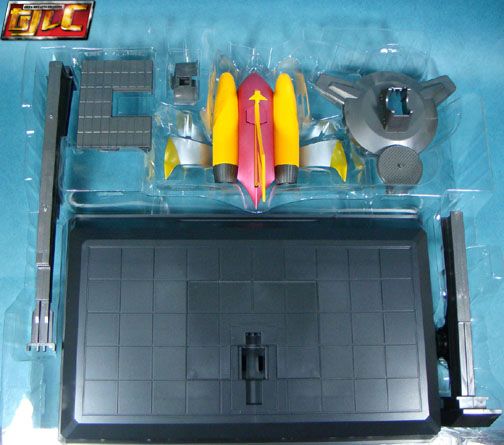 Display bases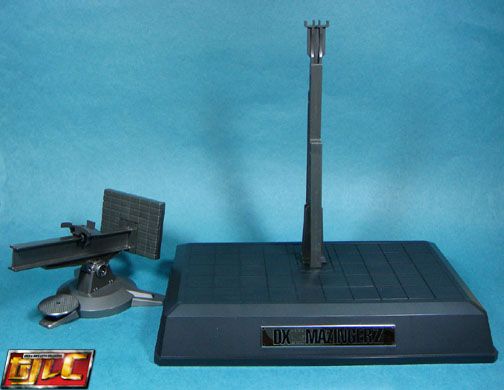 New silver-plated name plate for the base. Sticker tabs included but not necessary to stay in place.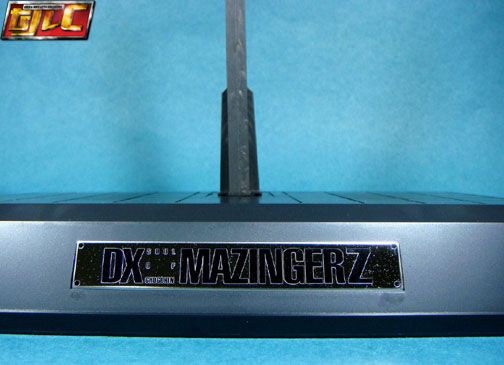 The base for the Scrander also has a platform for the Jet Pileder.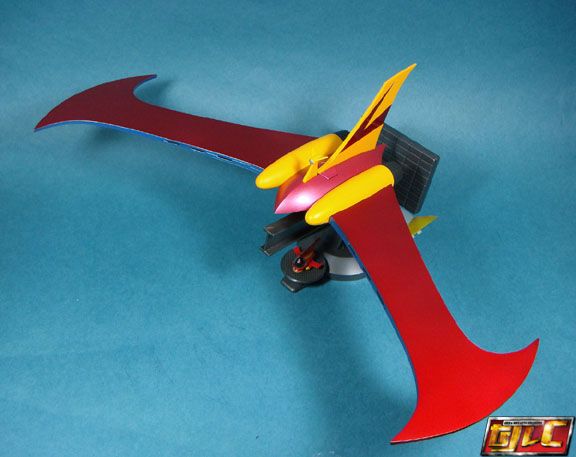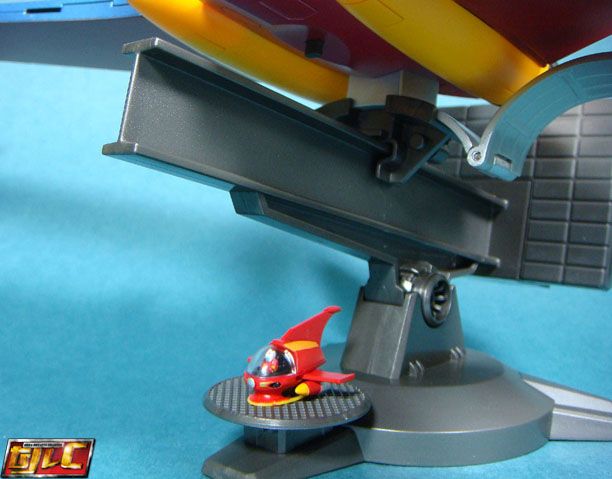 Even though the catapult does slide, I don't recommend positioning the Scrander at the tip like this, the whole thing will fall over (I'm holding the Scrander edge in this photo).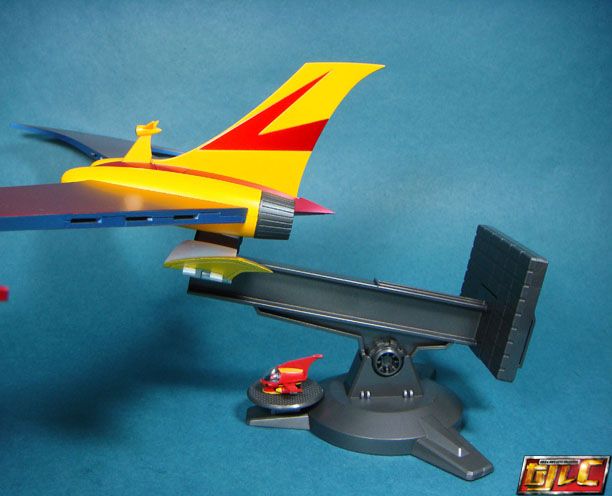 Collapsing antenna, just like in the Anime (more or less). Once the Scrander was connected to Mazinger, there was no need for the antenna so it collapses into the Scrander.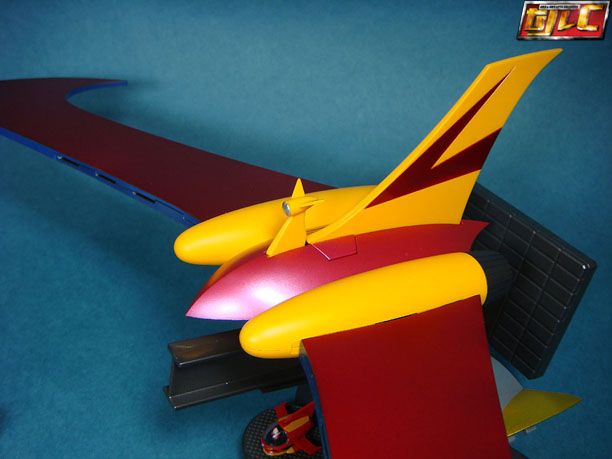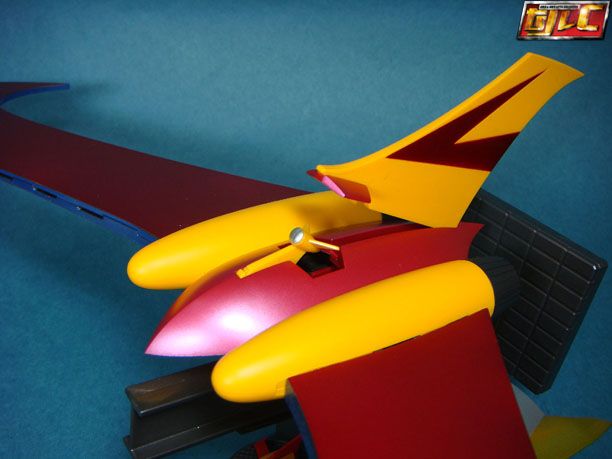 Jet Pilder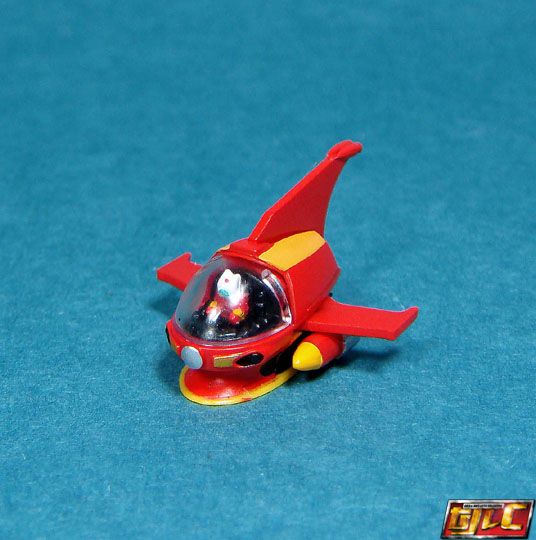 Collapsing wings and rotating boosters. Koji is still not removable and the canopy does not open though.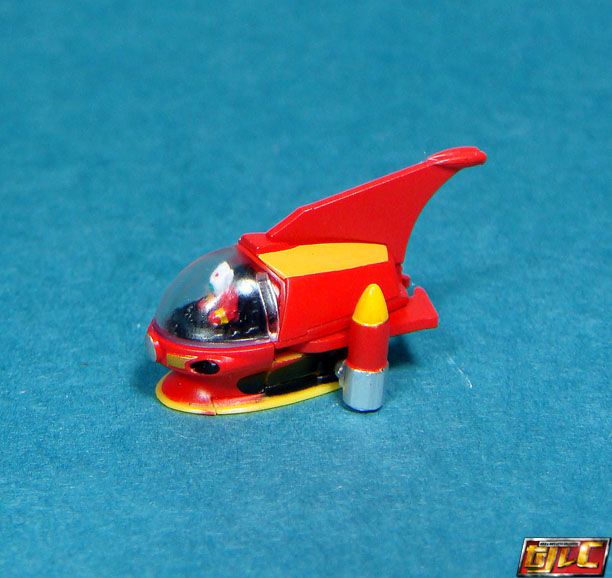 Mazin Go!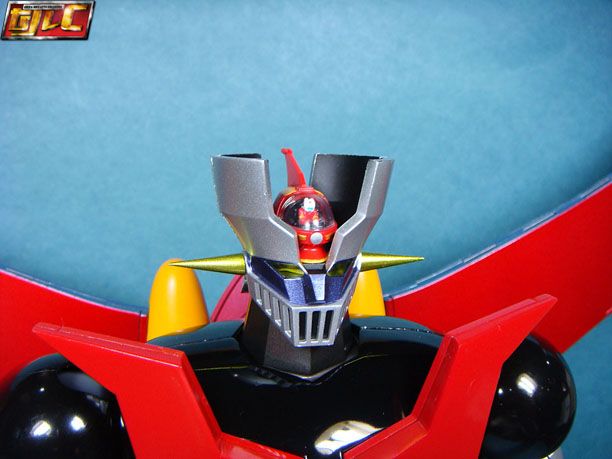 Mazinger Z's first flight

Please click to begin video playback.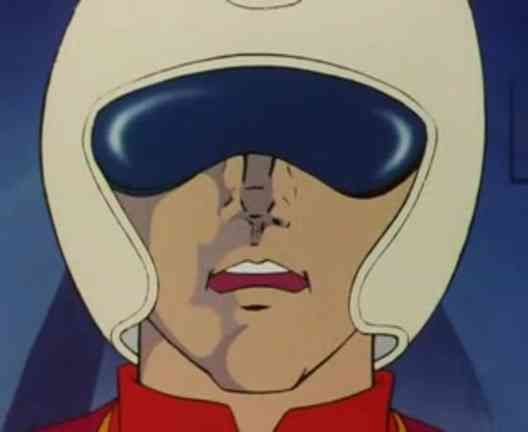 Scrander Cross!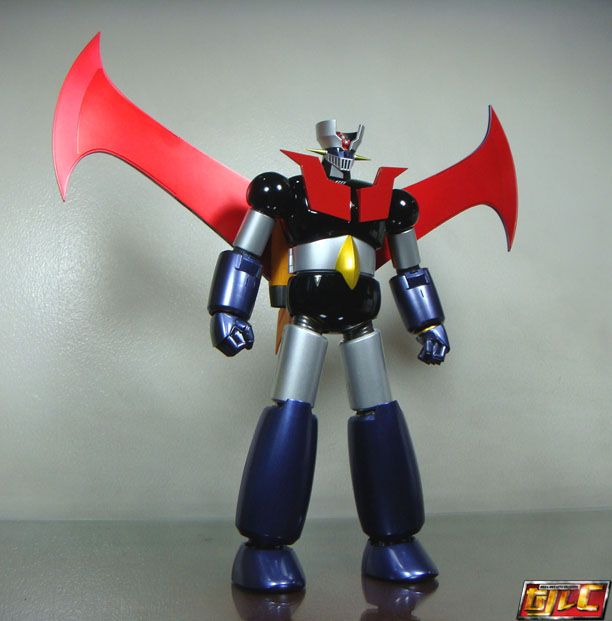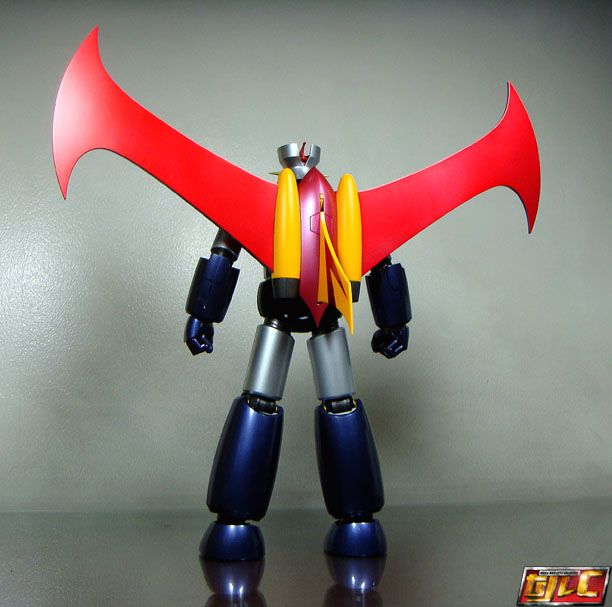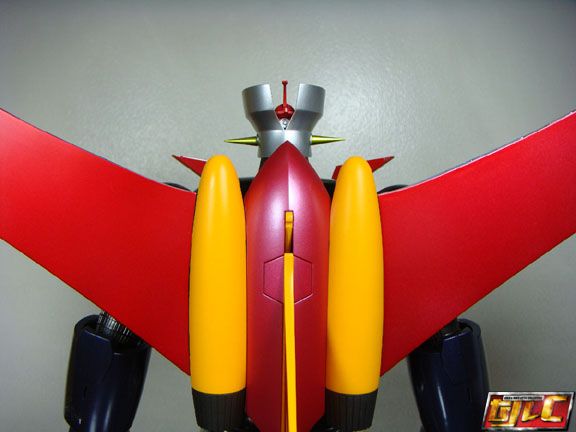 Mazinger Z can now fly!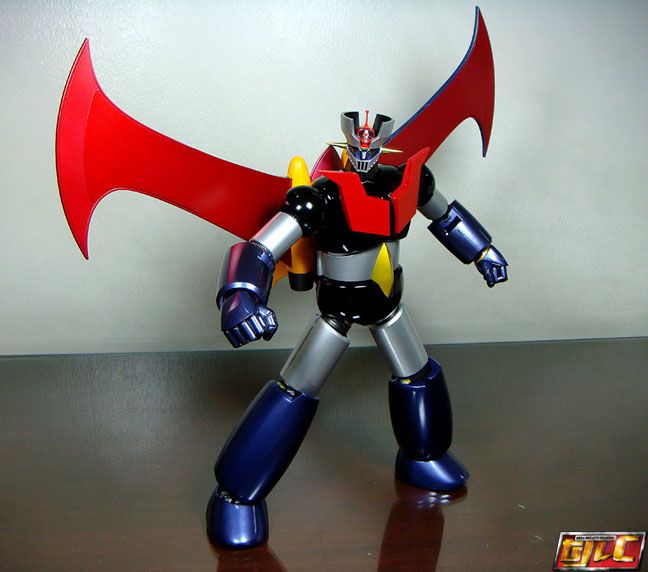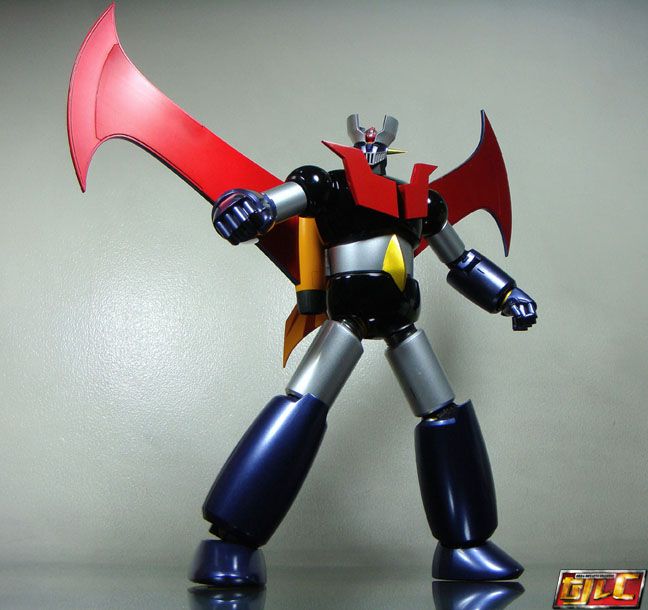 Iron Cutters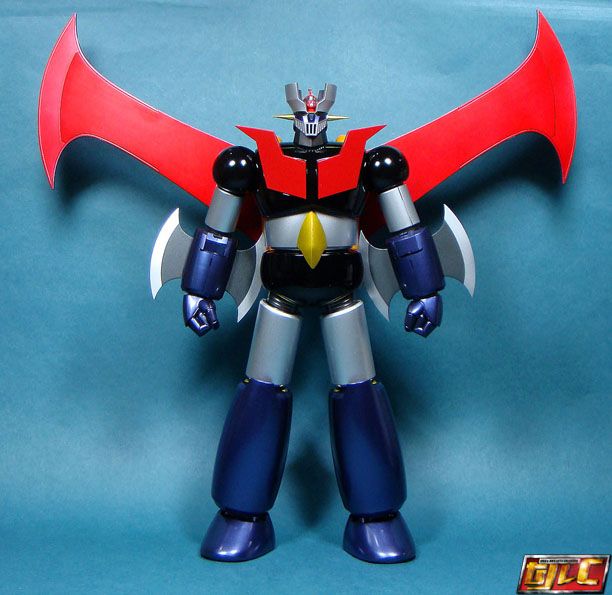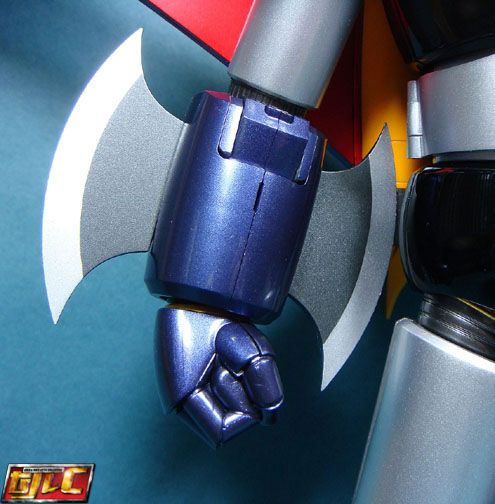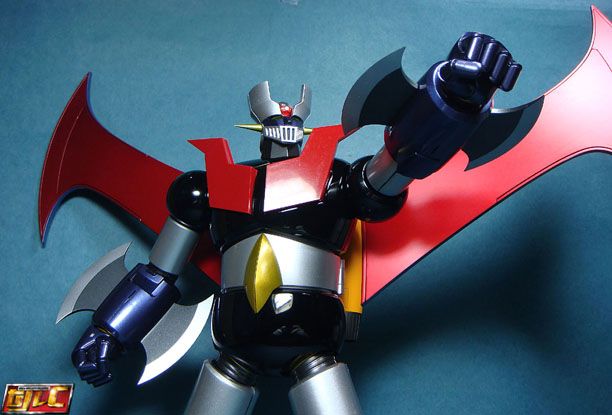 Display base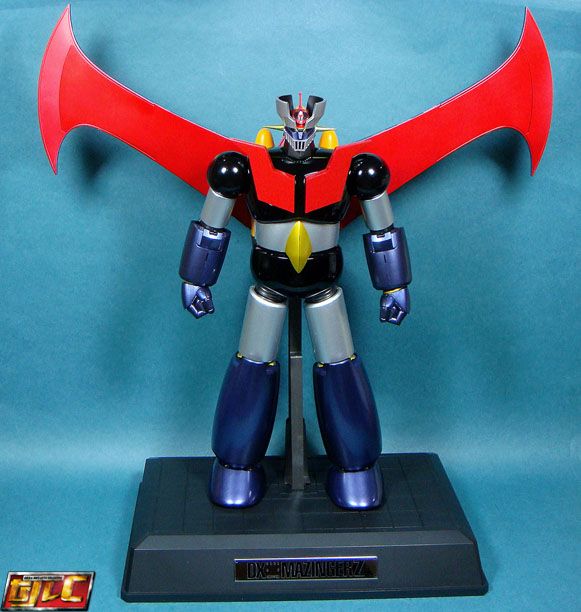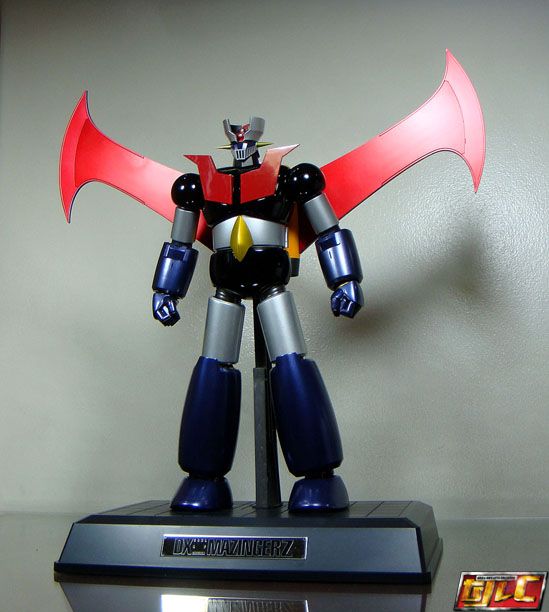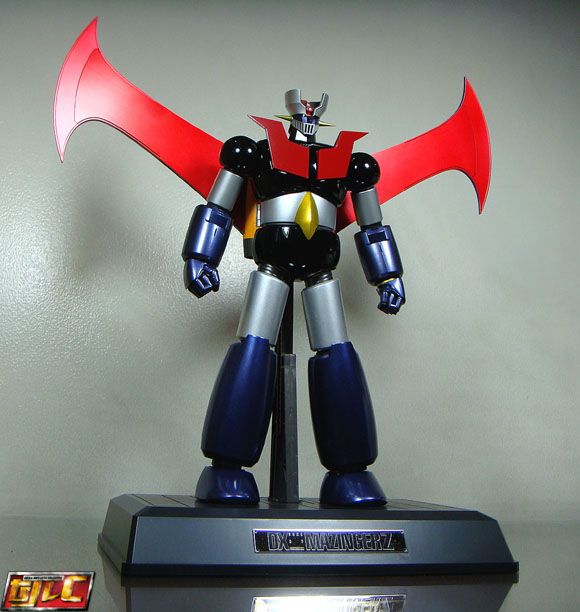 "Internal Workings Exposed" Mazinger Z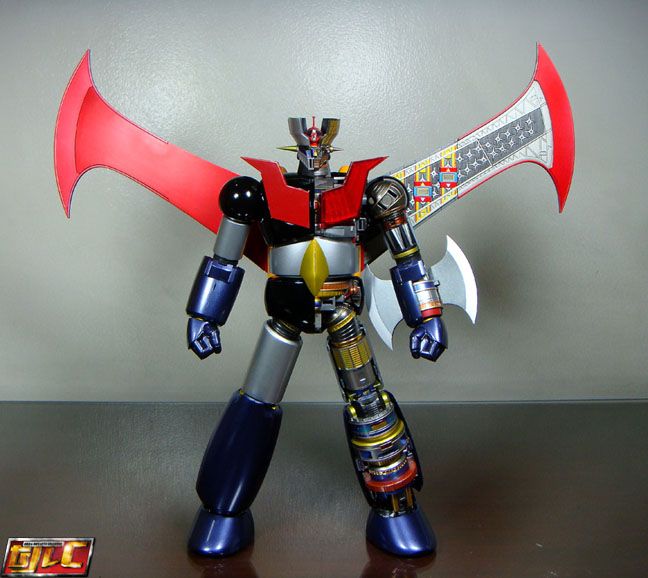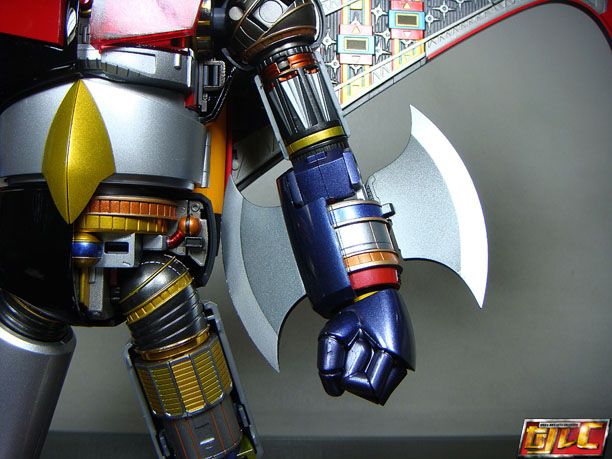 Gotta admit, I love the details on the internal Scrander wings.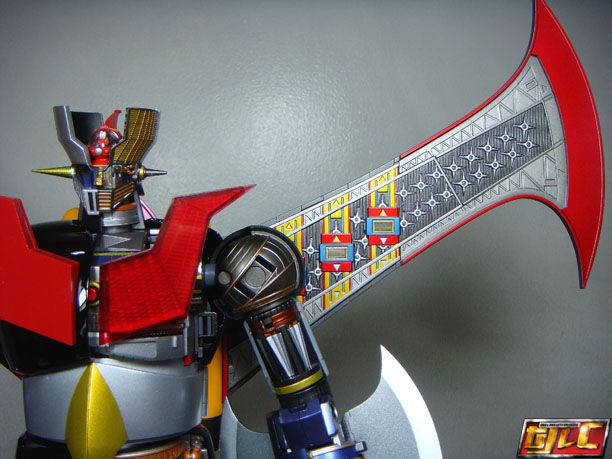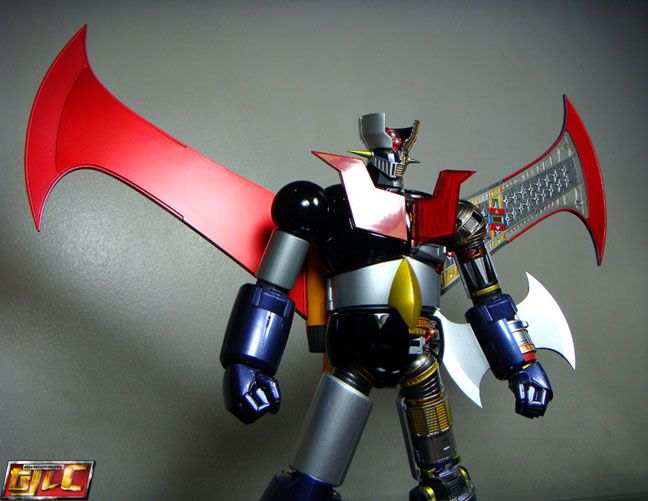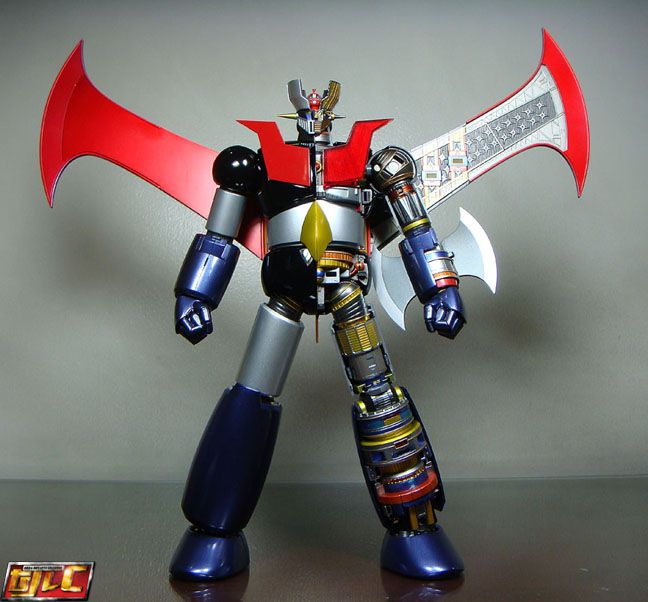 The Good
-Good gimmicks on the Scrander, movable wings and collapsible antenna

-Scrander locks pretty good, but you will need some sharp or long fingernails to pry the belt clasps loose from Mazinger afterwards.




The Bad
-No diecast anywhere

-Wings can't move up or down, just back and forth. Then again, if they made it move up or down, I guess the wings would look like the GX-01 designed wings.

-Minor nitpick - I sort of wish they included new Breast Fire pieces with the same color finish as the Scrander, as is, we get 2 different colors of red on the overall toy.


The Ugly
I would have to say ... the price. The set seems kinda expensive for something that doesn't really have much to offer aside from the wings. The display bases here seem kinda moot since we already got a huge freaking hangar from the DX Mazinger. Too bad they couldn't incorporate the new display bases into the hangar somehow. As is, you have to choose which display base you want to use.

Another thing that really bugged me was how thin the material used for the main box was. It can easily get crumpled even though there is an outer box. Easily the thinnest box material I've seen in a while. Very disappointing.



Overall, I guess it's a nice add on, but it just seems too pricey for it. I can't help but feel they could've save us a bundle by not including the new (pointless) display base and making the package smaller and lessening the over production costs. Ah well...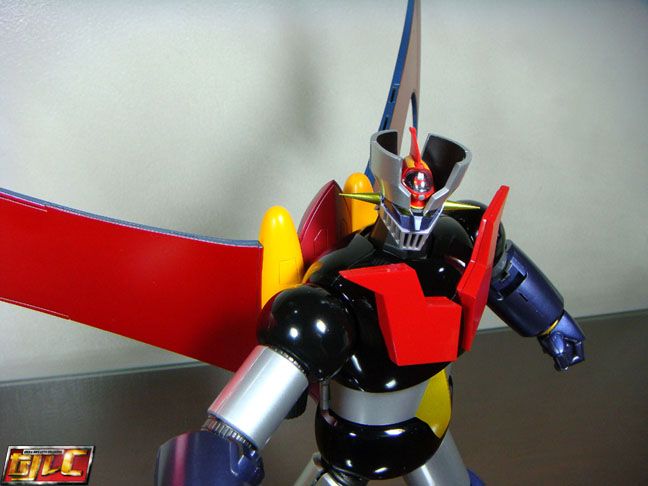 Gold