GX-51 Getter Dragon OVA SOC Review by Gold
Description
The following review was originally prepared by Gold on 12/18/09 on the Robot-Japan Forum:
Hi all, here's the quick review of the Gx-51 Getter Dragon - Shin Getter Robo- The Last Day Version.



Please click on thumbnails for larger images.


Box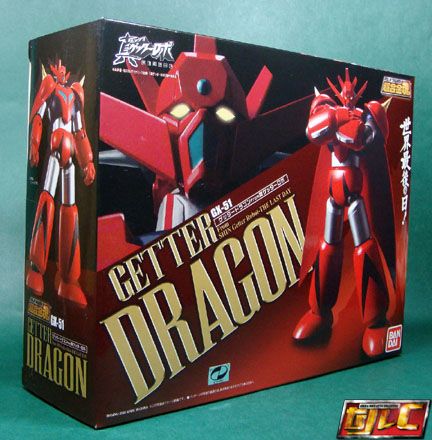 Trays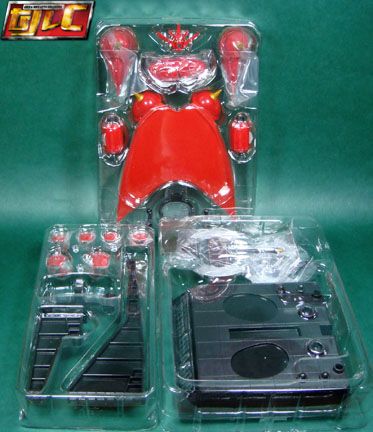 Getter Dragon Switch On!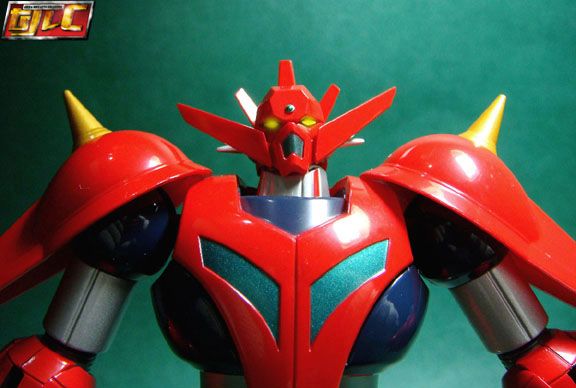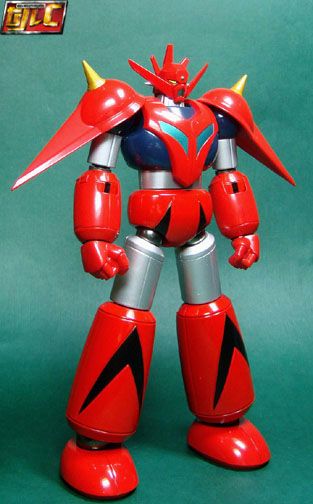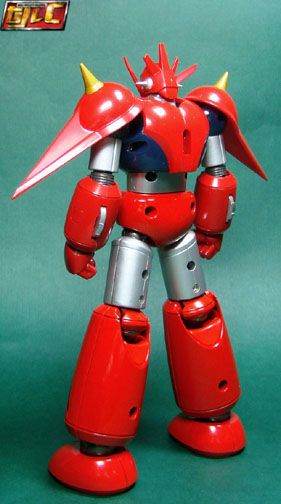 Extending parts for increased articulation.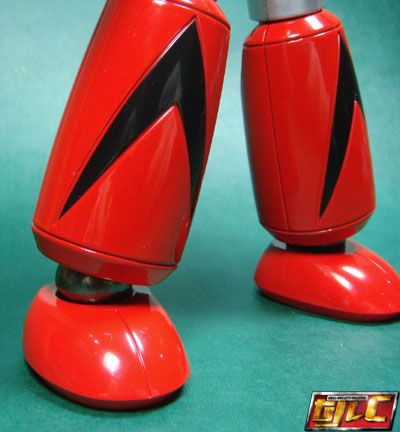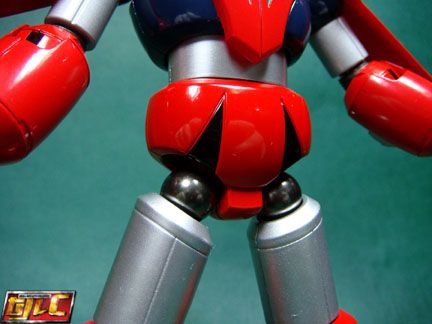 Mach Wing!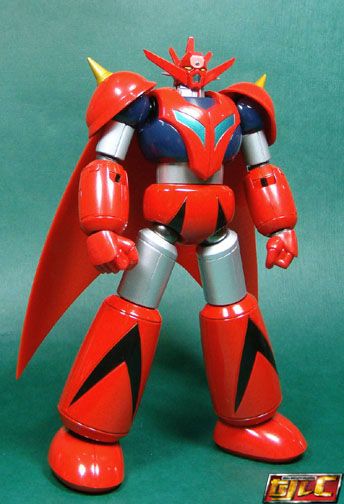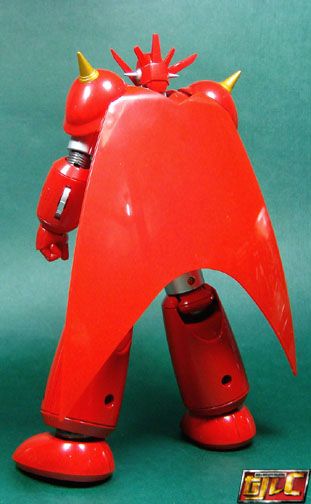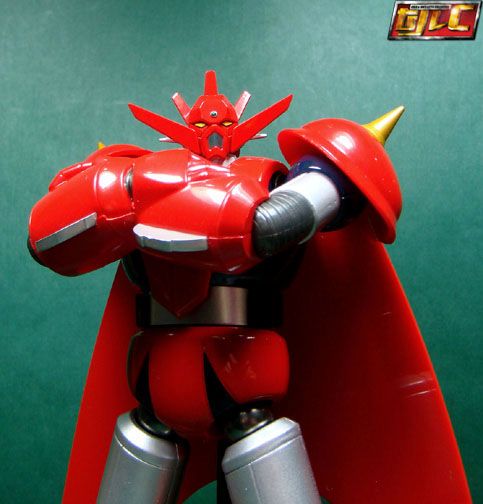 Spin Cutter! (NOTE: The Spin Cutter will lock if the elbow is angled less than 90 Degrees).






Double Tomahawk!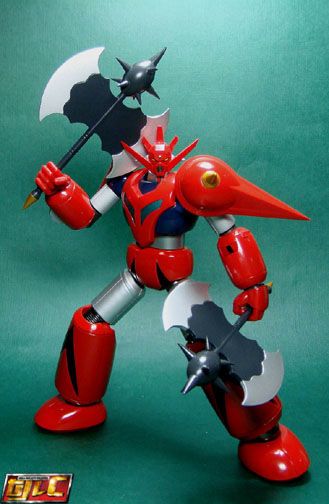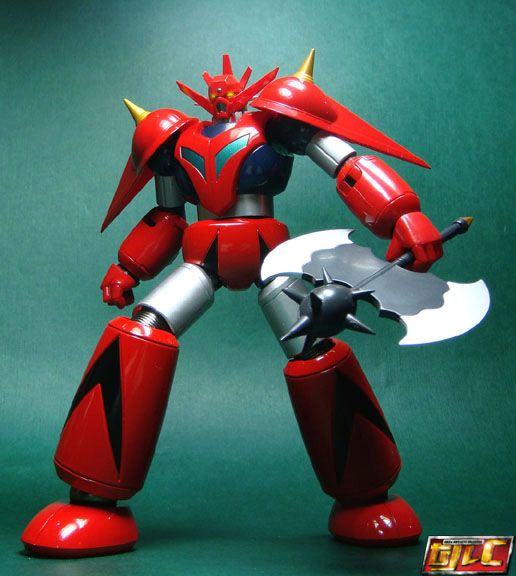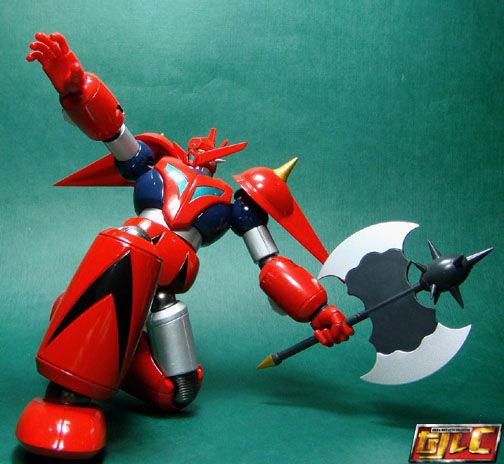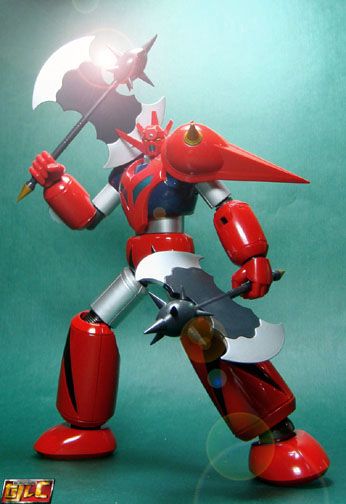 Display base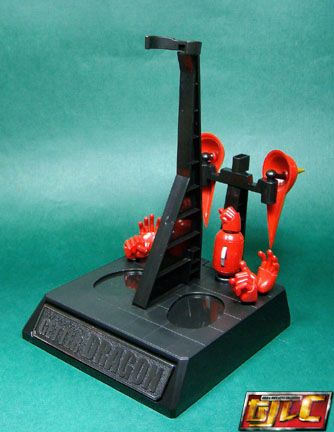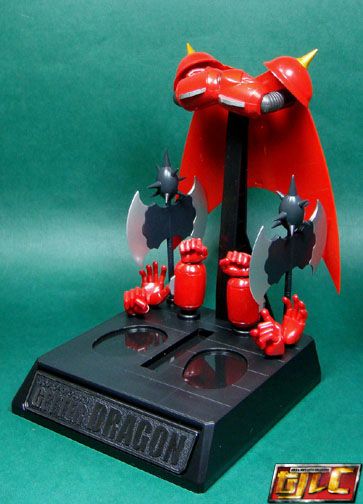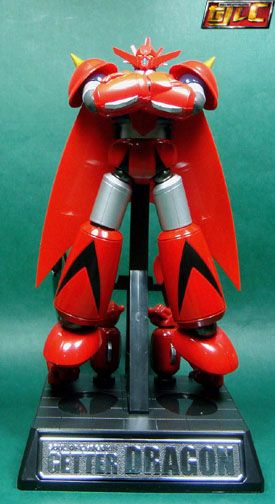 Folded arms accessory.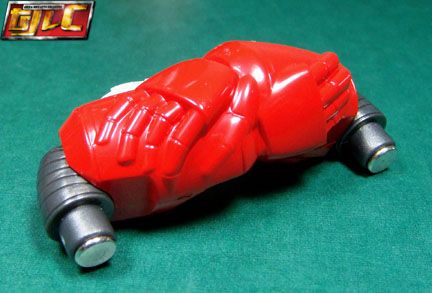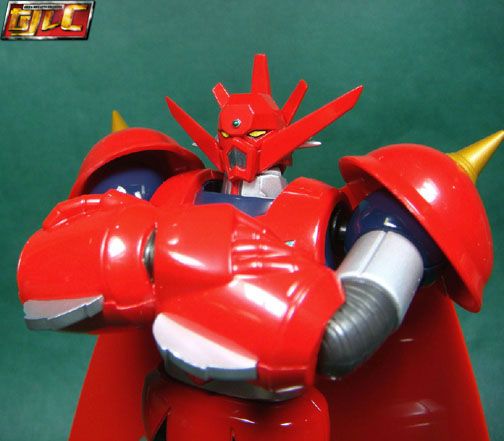 With Gx-18 Getter Dragon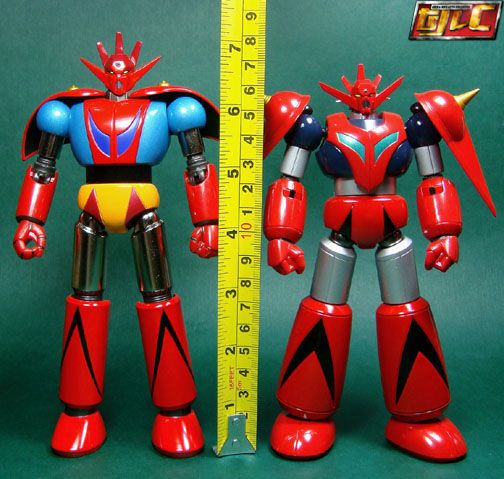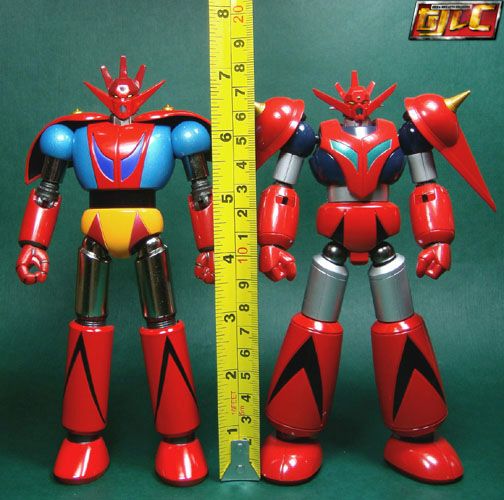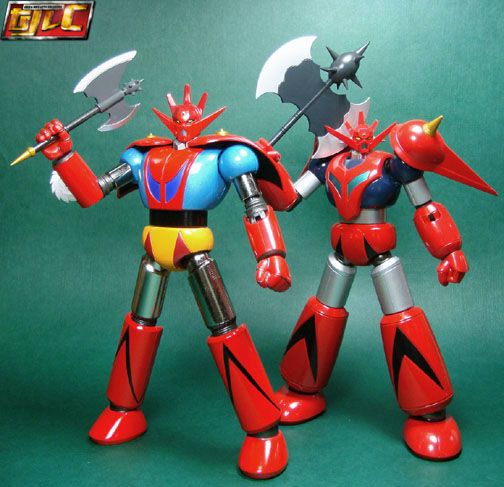 With Shin Mazinger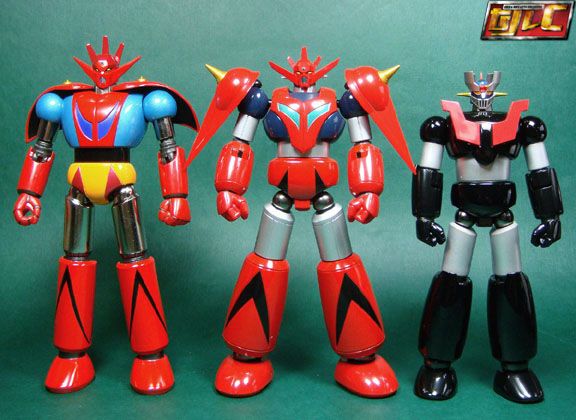 With Aoshima Shin Getter.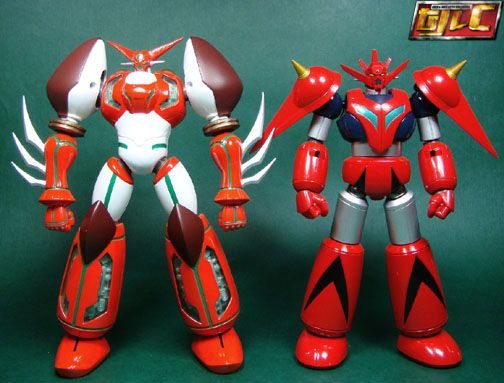 Parts extended.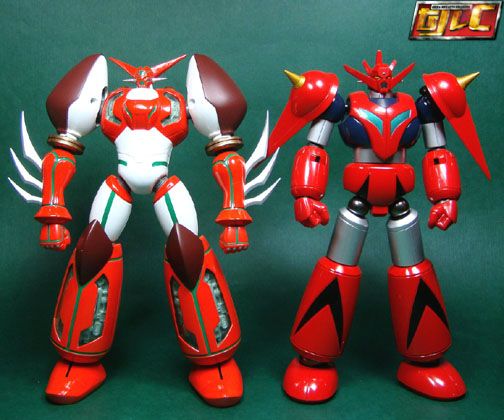 The Good
-Lots of diecast(almost everthing except for the forearms and head)

-HEAVY!! I haven't been this impressed by the proportional weight of an SOC for quite a while. The toy when fully assembled weighs 500 Grams (1 pound!) It's 100Grams heavier than the Gx-18 Getter Dragon.

-Ratchet joints in the shoulders and knees.

-Optional extension for the shoulder pads to give a wider range of articulation for poses.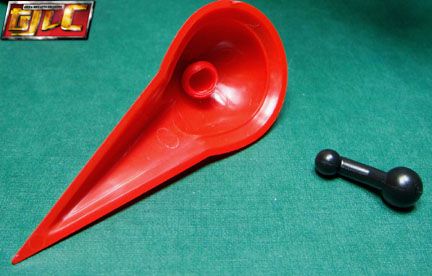 The Bad
-Box easily gets crushed (always hold it from the left side!!!!)

-no Getter Machine.

-No longer has the ability to disconnect (Unlike the GX18-20) so you can't make your own ba$t*rdized Getters.

-Getting the Tomahawk into the fists can be a chore, the hole is too tight so end needs to be forced into the fist (possible paint scraping?)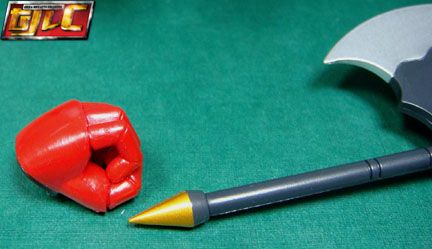 The Ugly
No real problems with the toy but the folded arms accessory did kind of feel under-detailed, the sculpt edges for the hands should have been mode defined IMHO. As is, the lack of detail makes it look like the hands have been "welded" into the arms.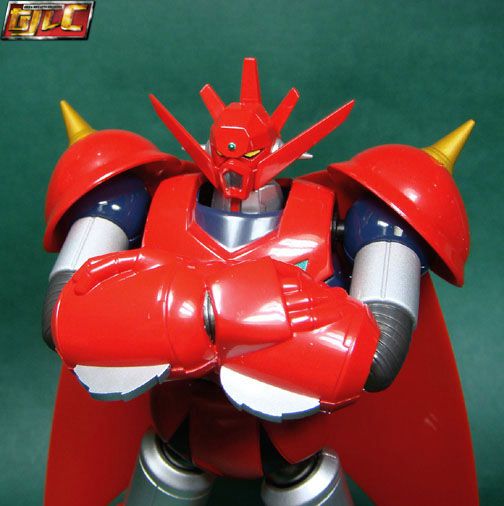 Overall, despite the shrunken size (still not that bad, at least it hasn't shrunk to 3.75 Inches scale yet), a great toy, luckily they made it taller than Shin Mazinger so that's a step in the right direction. Plus the impressive weight is a great bonus. I think I would probably pick this over the Gx-18. I always felt that the Gx-18 Getter Dragon was too skinny.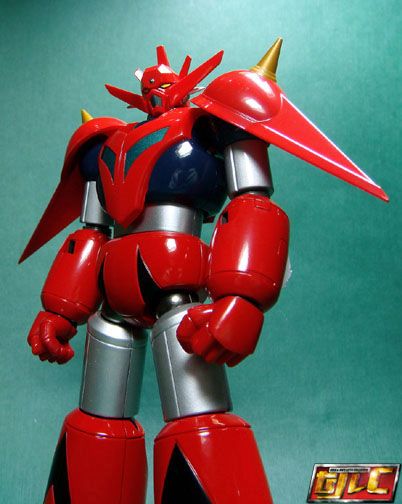 Gold