GX-48 Big-O SOC Parts Kit Review by Gold
Description
Hi all, here's a quick look at the Big-O parts set.


Please click on the smaller images to view larger pics.


Please click on video image to begin playback.






The box size actually fits with the Gx-48 box (I've got a sinking feeling we might see a "perfect set" box down the road, like the Chogokin Vf25 armor parts).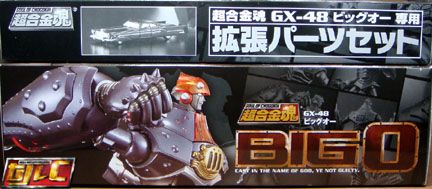 Tray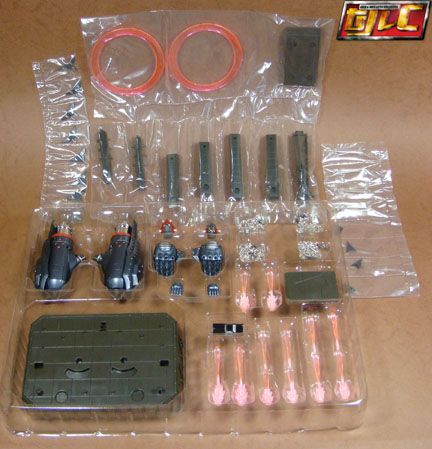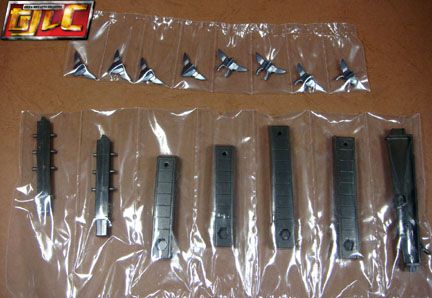 Two new heads were included in this set. The bigger, more detailed head and the archetype head.

(L-R : Gx-48 head, new head and archetype head).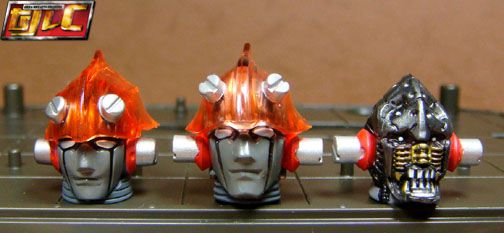 Neck connection peg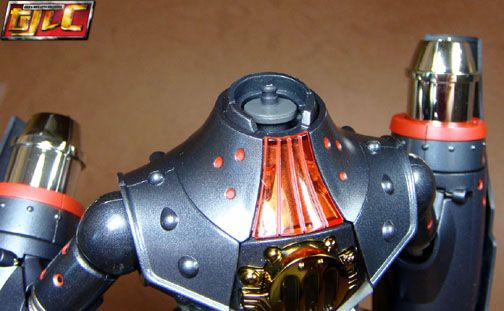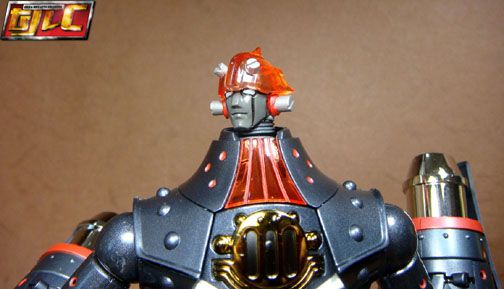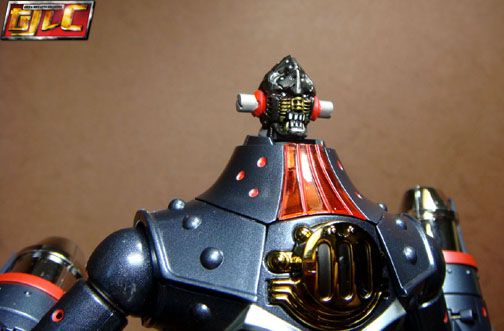 Roger's car, the Griffon, parks into the Big-O's feet. The car doesn't have any rolling wheels though and is made of plastic.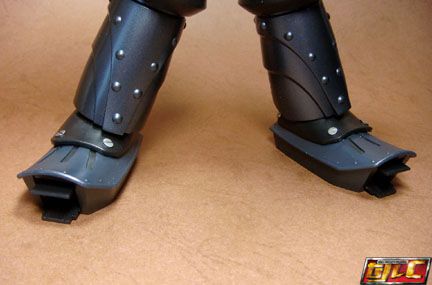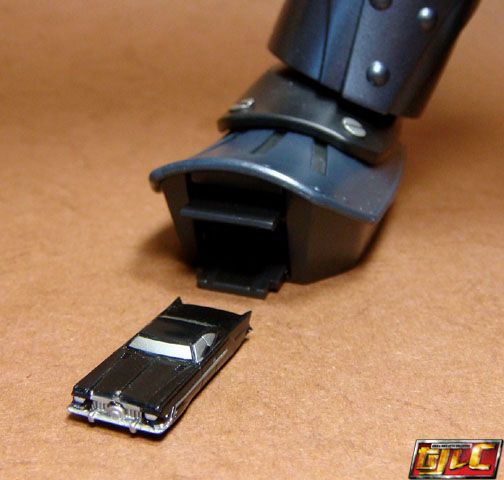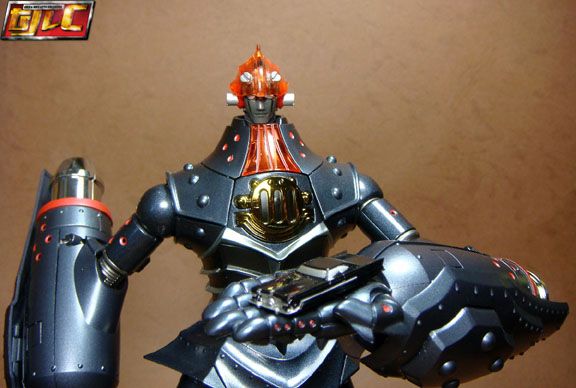 New hands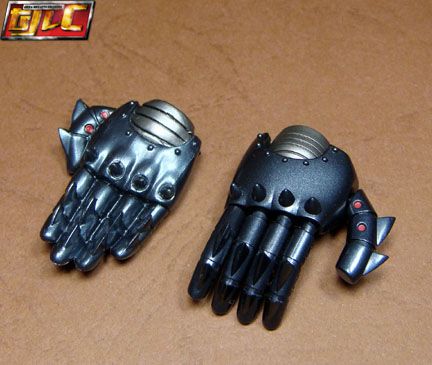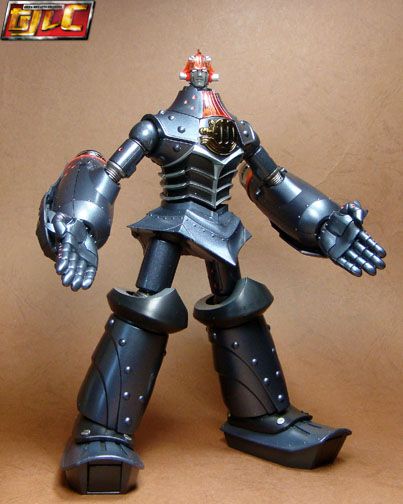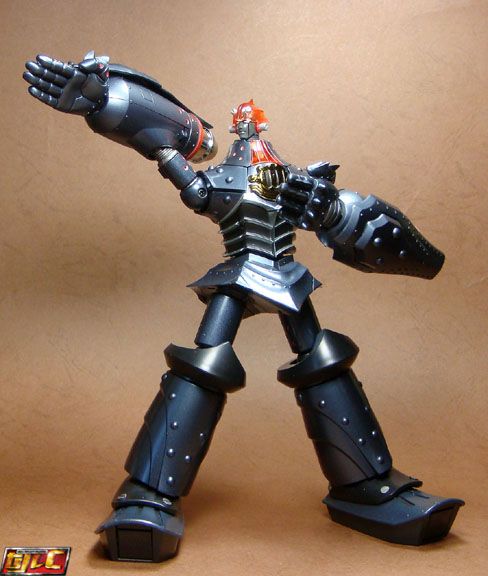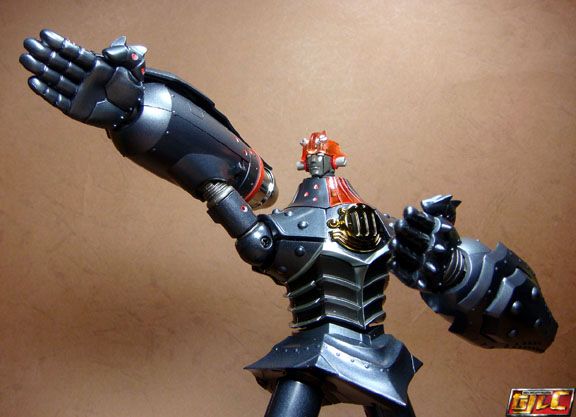 lt;br />O-Thunder

Doing this might be a little tricky, depending on which arm, the wrists needs to be rotated either clockwise or counterclockwise for the wrists joint neck to be removed.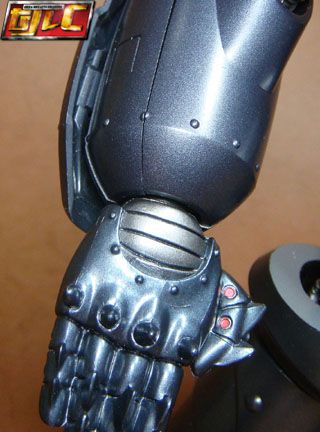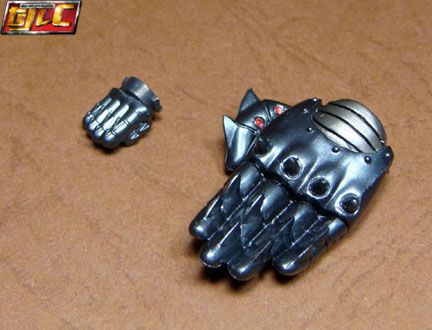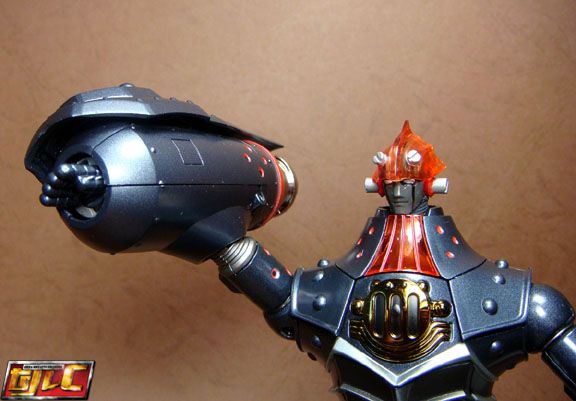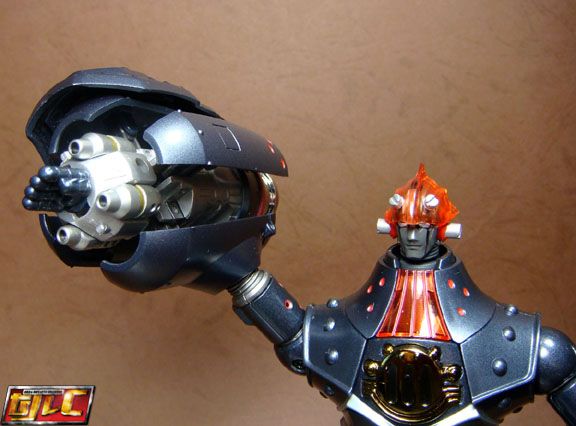 The piledrivers don't have any spring action this time, their only function is to help push out the cannons.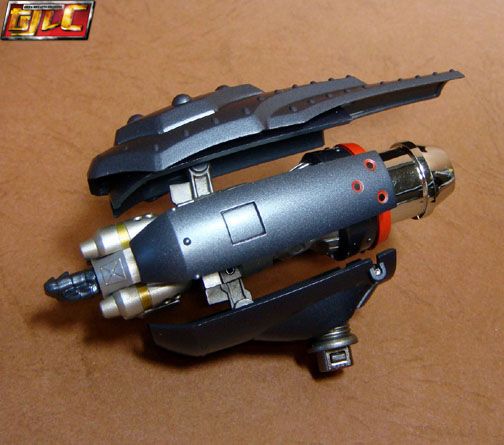 The is clear part has a joint for rotating the arm.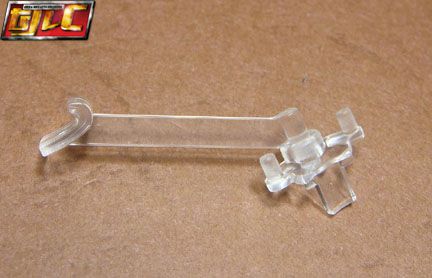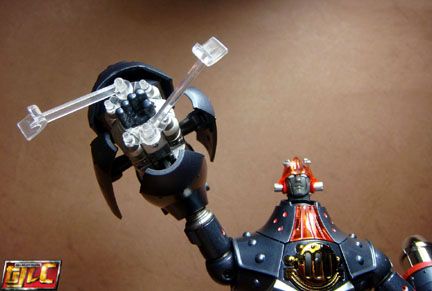 Four different types of "bullets" for added visual dimension.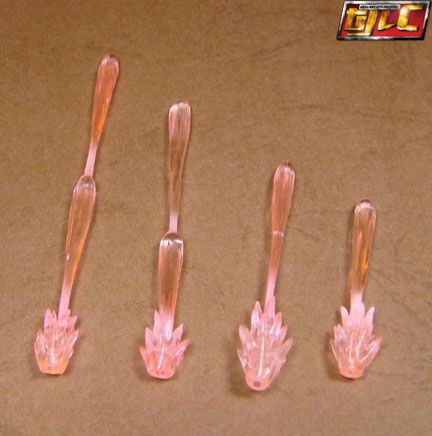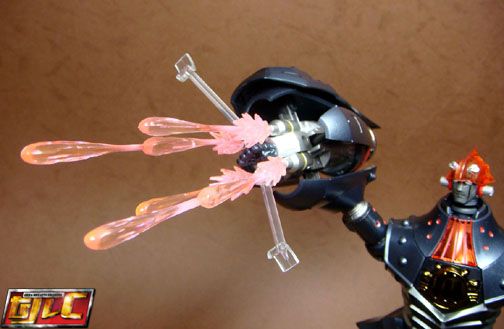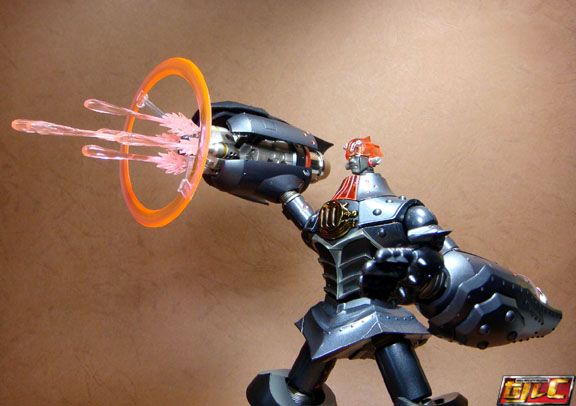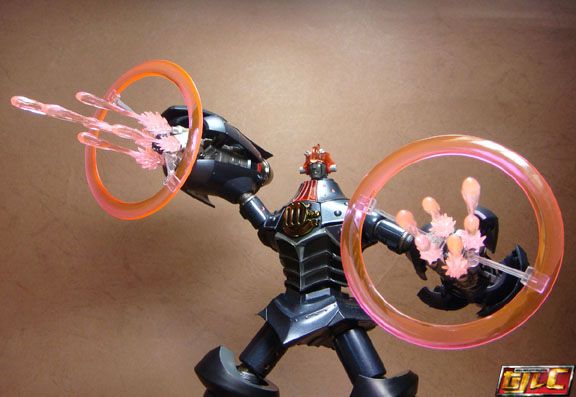 O-Thunder in Action!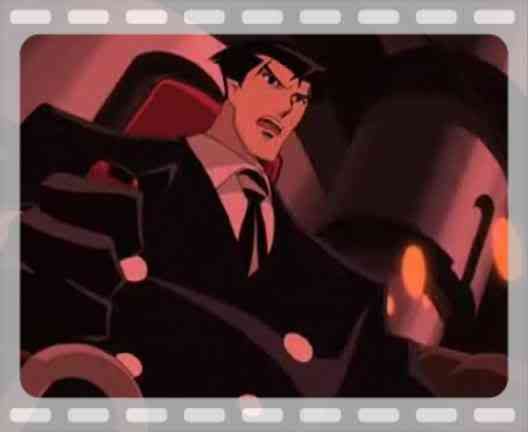 Moby D!ck Anchor.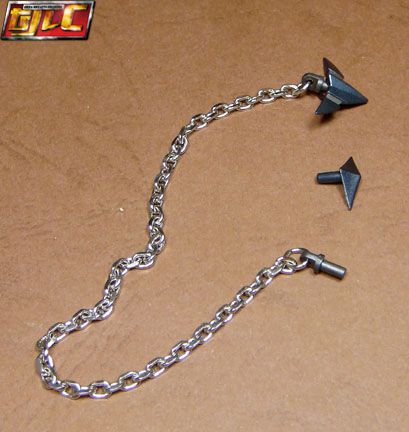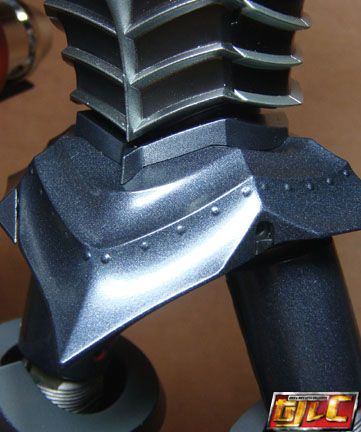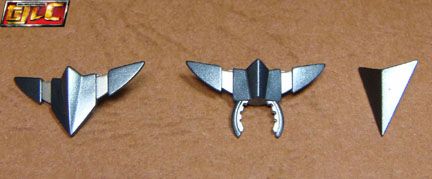 I really advise caution when removing the plugs for the back part of Big-O's skirt for the Anchor attachments. They seem harder to pull out and felt like they were going to break compared to when I was removing the front plugs (maybe I just did it from a wrong angle?)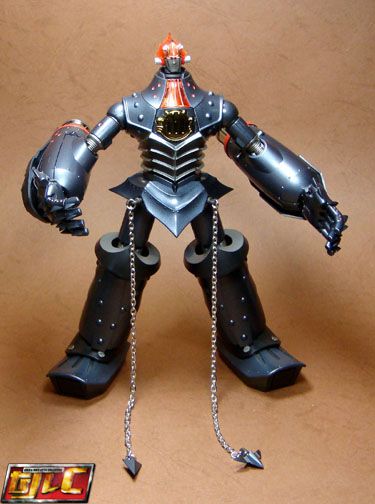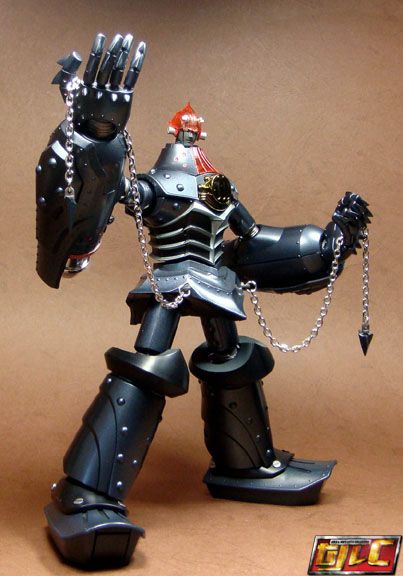 Moby D!ck Anchor in action! ( I really, really love the musical score of the Big-O series.
)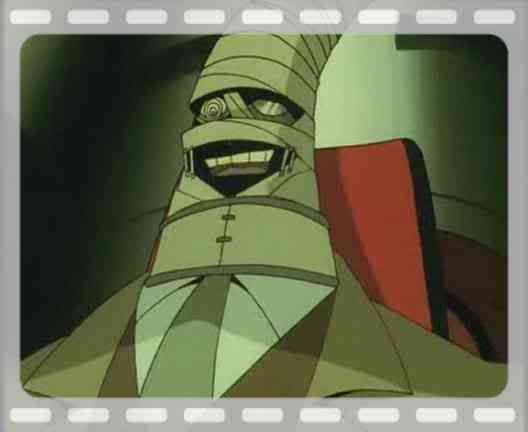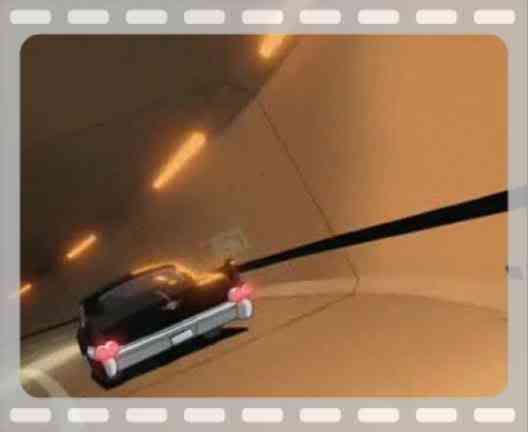 Missing accessories (sad to say)

Plasma Gimmick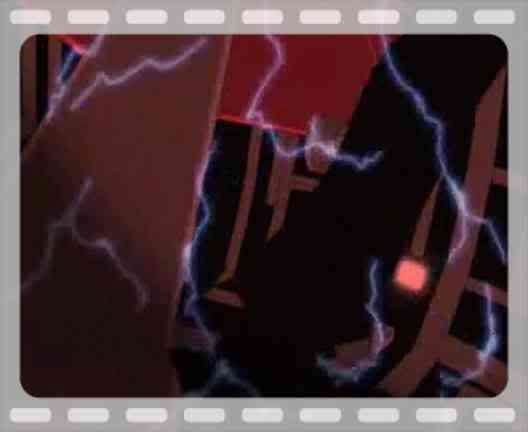 Final Stage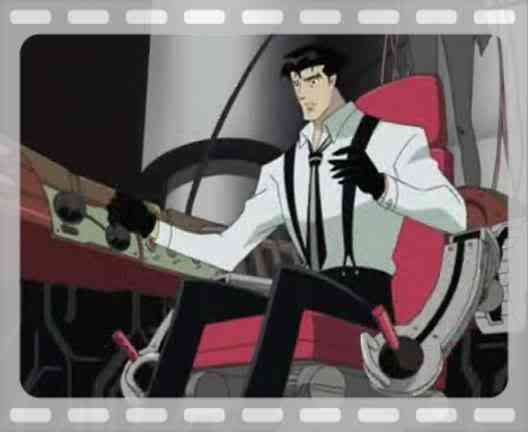 Display base (some parts from the Gx-48 base need to be swapped out)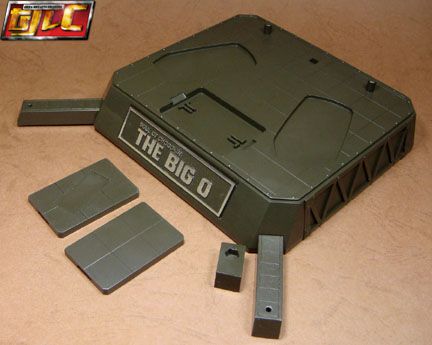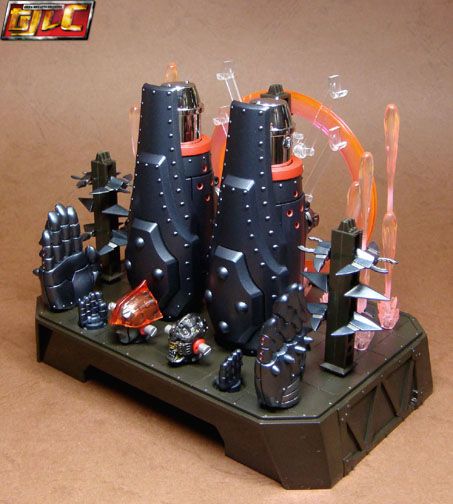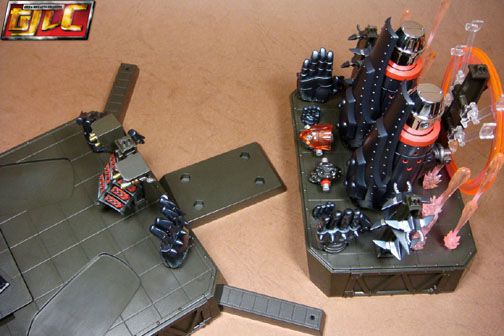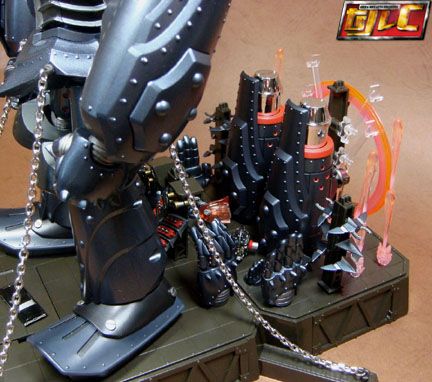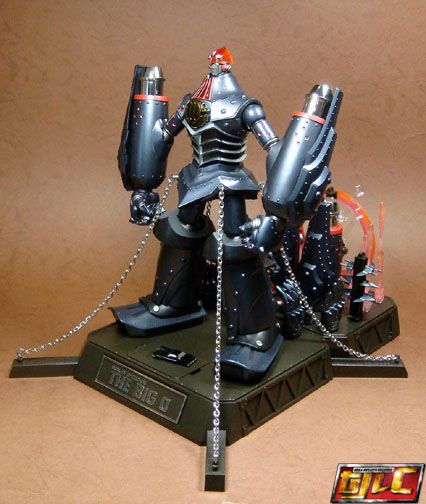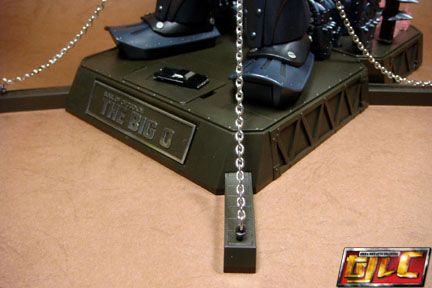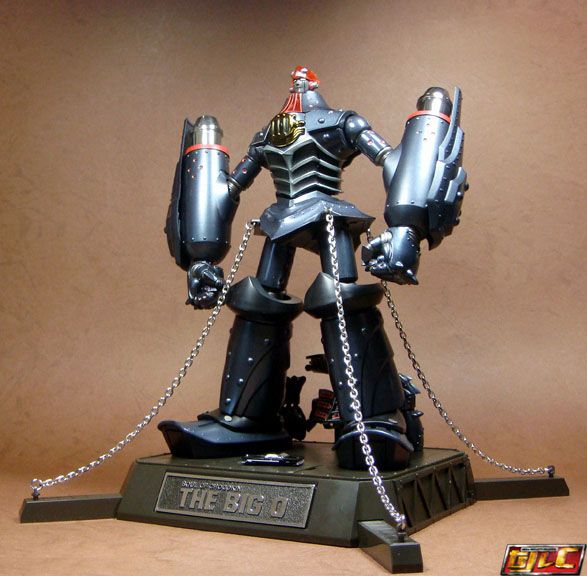 Overall, a great set, no real complaints per se with what we get here, the real downers are the missing "Plasma Gimmick" and "Final Stage" parts and the big price jump on getting this from the secondary market. I just really hope that one day when Bandai makes Webshop exclusives it could be ordered by people outside of Japan. Sigh.



Final tip: since all of the anchors for the chains are packed in small packets that need to be cut open, I recommend storing them underneath the display base when returning the parts back into the box to prevent losing them.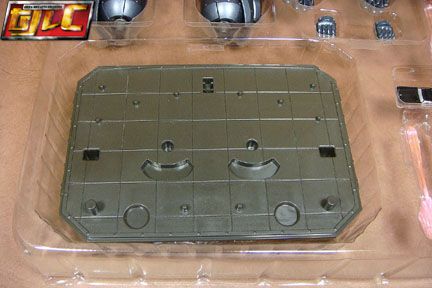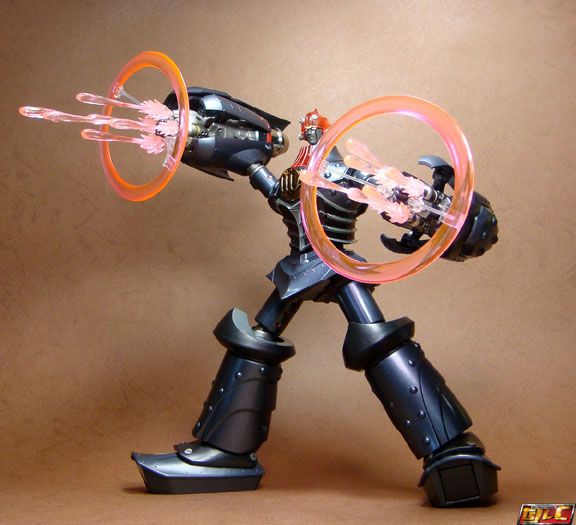 Gold