GX-47T Energer Test Type SOC Review by Gold
Description
The following review was originally prepared by Gold on 5/24/10 on the Robot-Japan Forum:
Hi all, here's a quick look at the Chogokin Damashii Plan Z book's mail-away figure, the Gx-47 Eneger Z Test type.



Box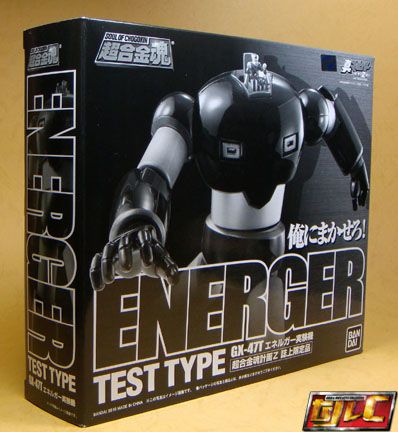 Tray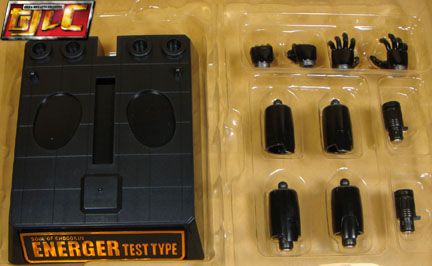 For the unfamiliar, this version of Mazinger (Energer?) is based off the prototype robot that appeared in the Shin Mazinger Anime, piloted by Tetsuya Tsurugi (the pilot of the Great Mazinger). Since it was a unfinished prototype, the Energer doesn't have any weapons apart from the Rocket Punch and doesn't even have a head, just a control deck.

Like all previous Chogokin book mail-away figures, the toy itself doesn't come with an outer brown box. The brown box is only present in the Tamashii Web items.



Mazin Go..?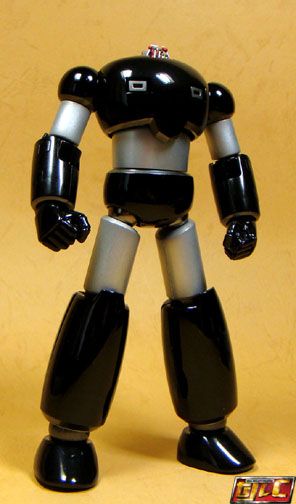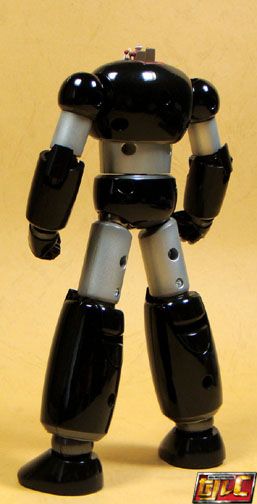 The toy is a retool of the Gx-45 Shin Mazinger body. So it can do the poses that the Gx-45 can.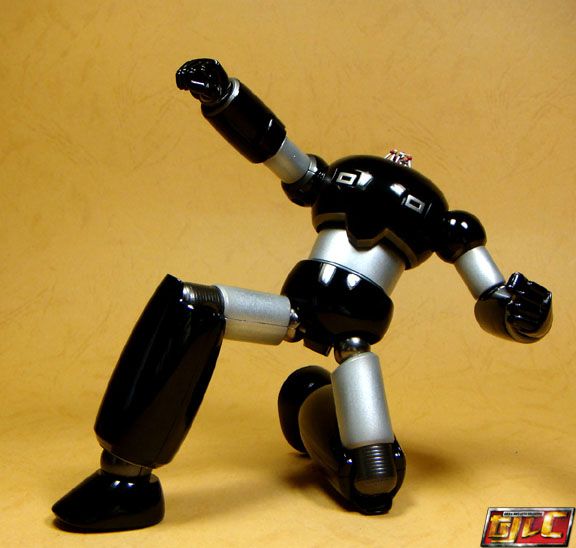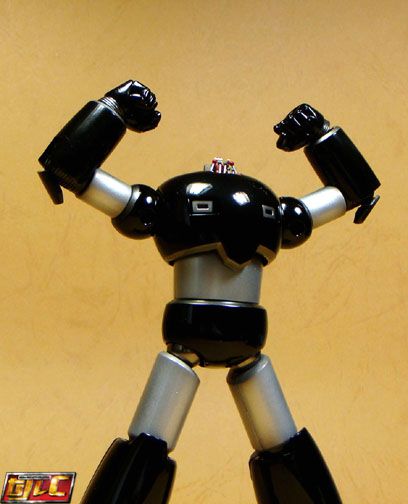 A closer look at Tetsuya's control area.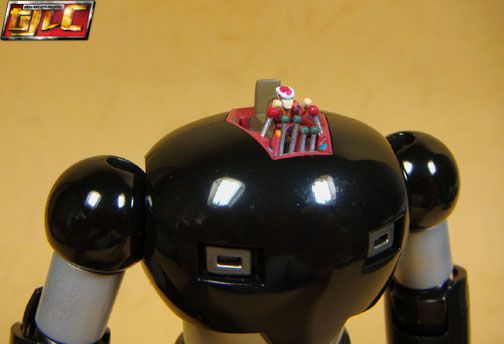 Hmm.. looks like there's room for two on this ride.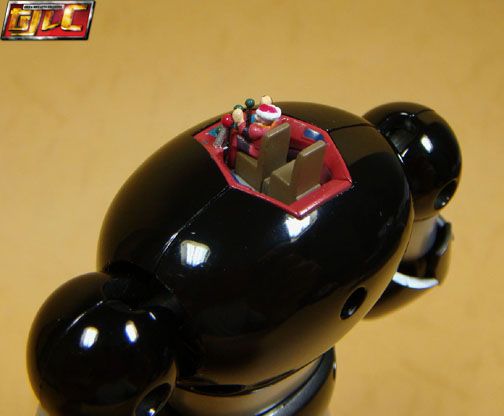 Display stand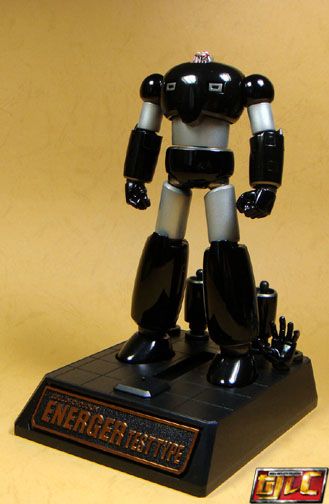 Comparison with the Gx-45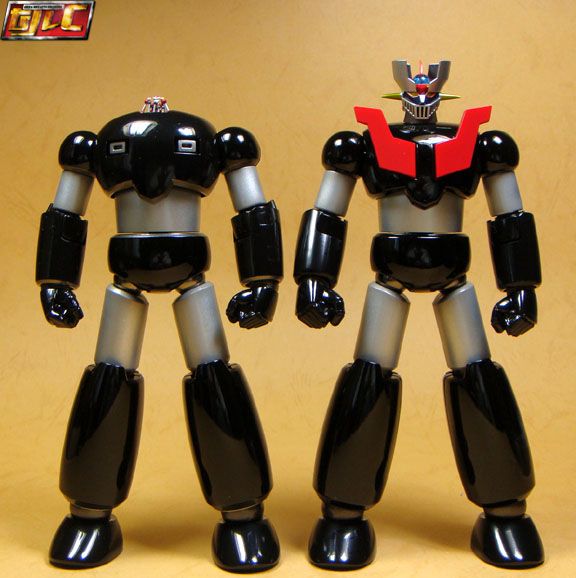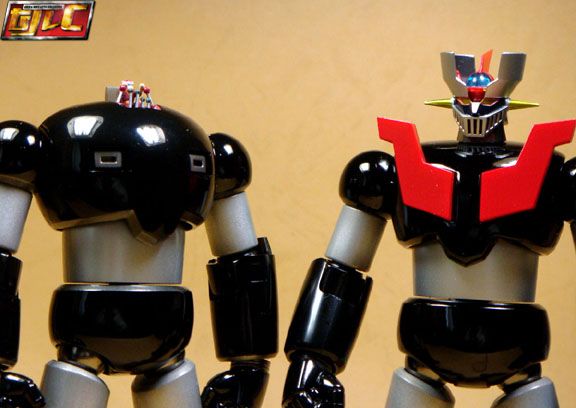 Surprisingly, the upper torso isn't a reuse of the Shin Mazinger body, as the Energer "cavity" for the control deck is wider than the "cavity" where Shin Mazinger's neck base is.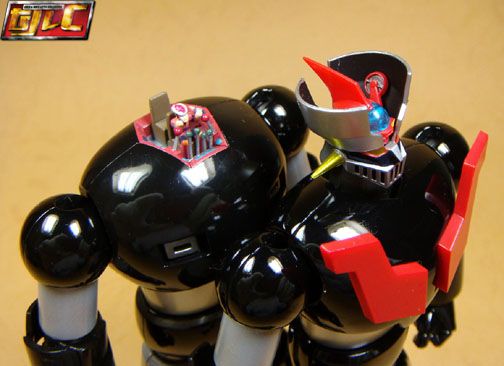 Gold