GX-45C Comic Color Mazinger SOC Review by Gold
Description
The following review was originally prepared by Gold on 5/25/10 on the Robot-Japan Forum:
Hi All! Here's a quick look at the Gx-45C.



Box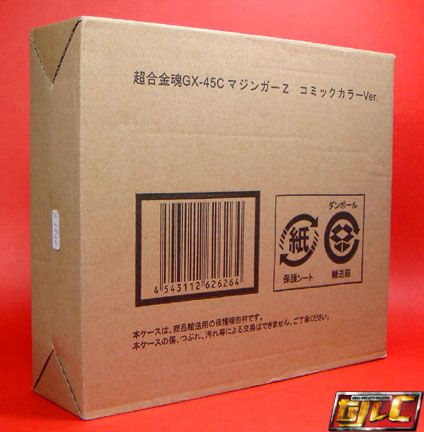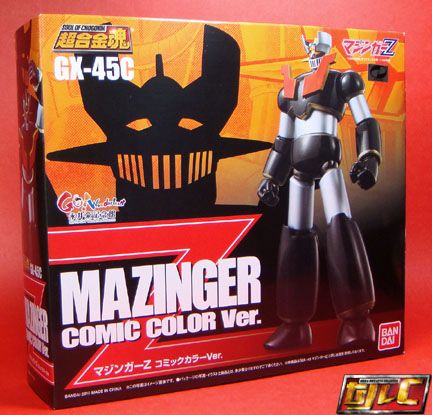 Tray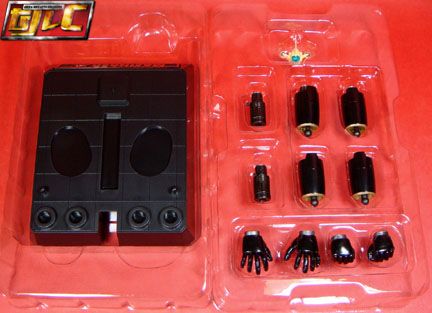 A little background and recap on this tricky item.

Originally there were 100 units, all signed by Go Nagai and sold off to the first 100 vistors at the event celebrating the First Anniversary of his Wonderland Museum in the city of Wajima in the western Japanese prefecture of Ishikawa .

For more on Go Nagai's Wonderland Museum opening last year go here:
http://www.animenewsnetwork.com/news/200....inger-z-creator

The Autographed version is selling at insane prices of 1400 USD to 2500 USD now.


A second batch of un-autographed Gx-45Cs were later sold on his website, the Dynamic-shop, via a lucky draw contest. No word yet on exactly how many figures are released. Currently they are now sold out as well. The ones circulating online are from this contest.

http://www.dynamic-shop.jp/products/detail.php?product_id=284


Last but not least, Tamashii Web has already begun taking lucky draw contest entries for their allocated Gx-45Cs. The contest end and item release will be mid-June 2010. Again, no word yet on how many units will be released.

http://p-bandai.jp/tamashiiwebshouten/



Mazin Go!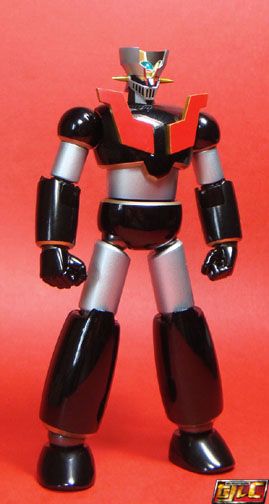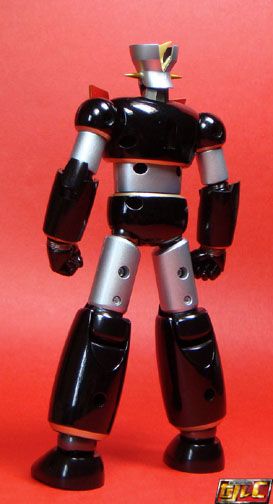 Unlike the Gx-45, the 45c is painted with a metallic finish (almost similar to the Gx-45 Atami Night Expo Exclusive Mazinger), along with gold-colored edges and additional face paint.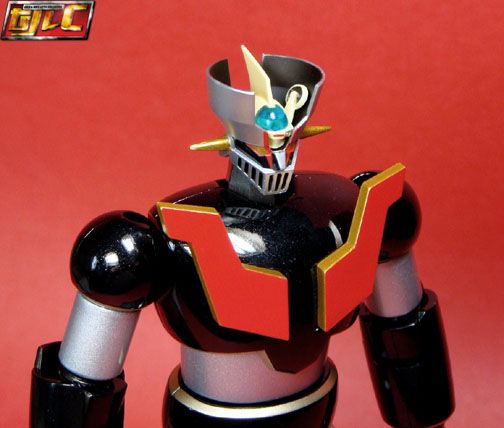 Again, since this is a straight up repaint of the Gx-45, expect it to do the poses the Gx-45 can.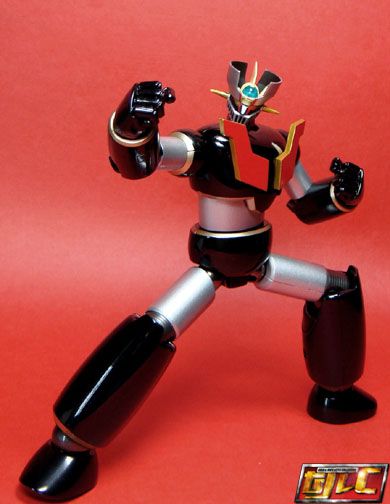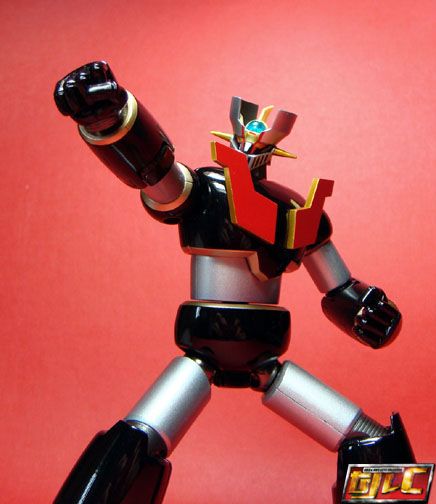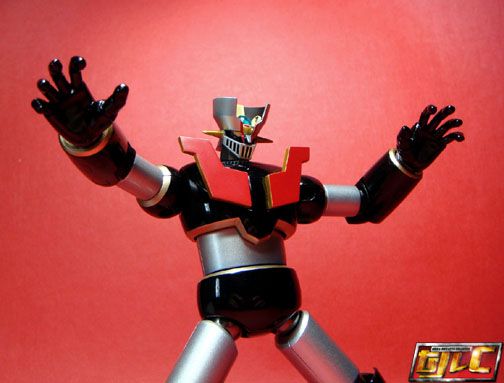 Display base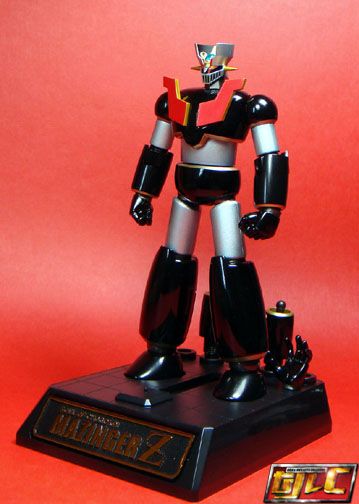 Comparison with the Gx-45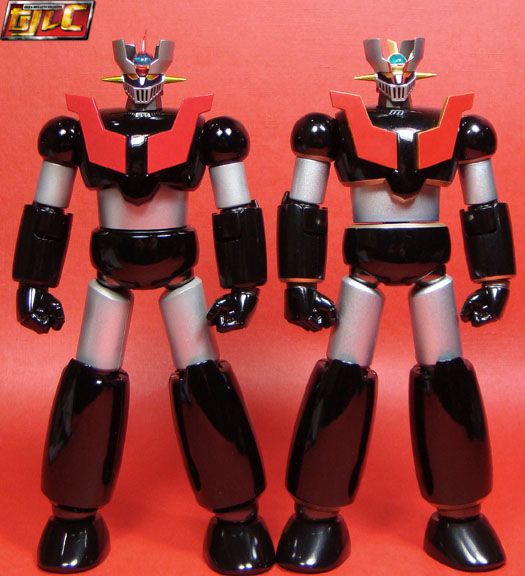 Yep... straight up repaint, with no new tooling (I was kind of hoping for at least a slightly resculpted head, similar to how the Gx-07 and Gx07e/i are, but alas..)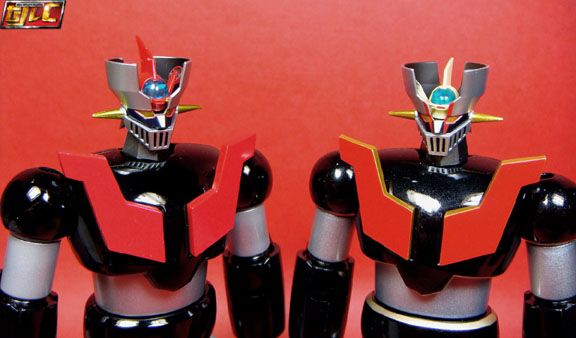 Pileders.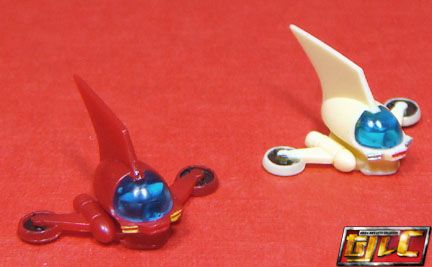 Interesting things to note:
The trays don't have any tape seals, just like the Gx-45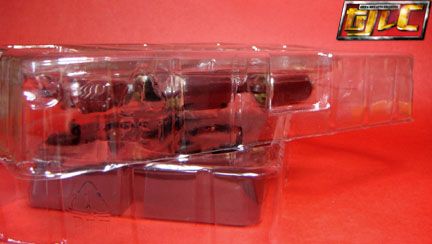 An advertisement flyer is included with the manual, it shows how to get to the museum and the local places to check out in Wajima.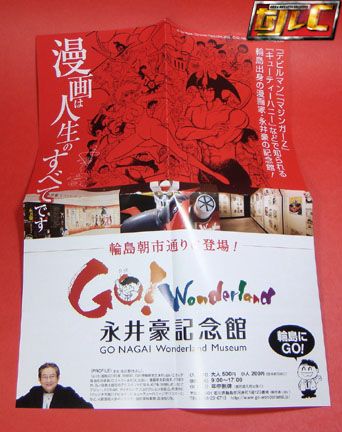 I wonder if the flyer will also be present in the Tamashii Web versions? Since this is unit from Go Nagai's Dynamic online store, the flyer was half-expected to be included.




Most important of all. Do NOT remove this tag!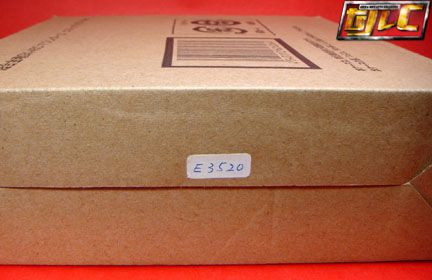 It's actually a part of the lucky draw serials so it's technically part of the package. I almost took it off and threw it away thinking it was transfer from another toy at the shop where I got the Gx-45c from. Luckily, a friend informed me of this before I got to it (procrastination saved the day.
). I really have no idea if the numbers signify the number of units released or if it's only a copy of the winning ticket number.




Here's to another Mazinger. By my count this makes it Bandai's 15th(?) Mazinger in the SOC line. Funny, since Mazinger isn't even in my top 5 Super robot lists. LOL.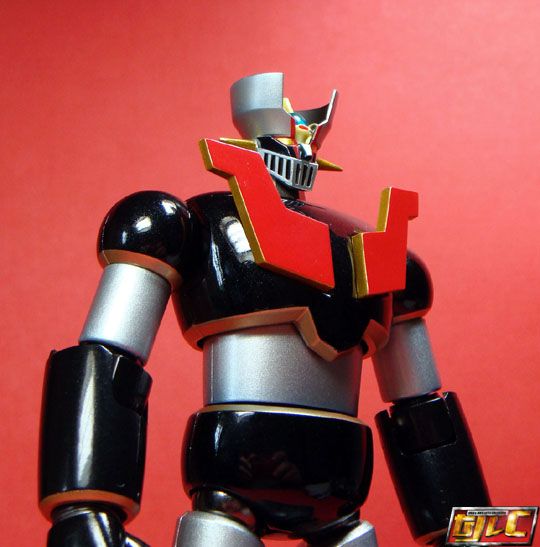 Gold