GX-24N Tetsujin SOC Review by Gold
Description
The following review was originally prepared by Gold on 5/4/09 on the Robot-Japan Forum:
A short review on the Soul of Chogokin Gx24N Tamashii Nations Expo 2009 Exclusive "Naked version" Tetsujin.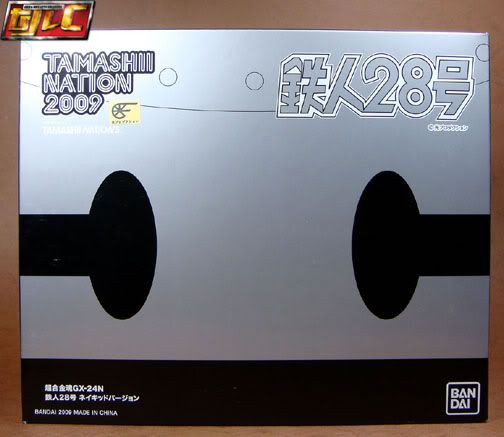 Tray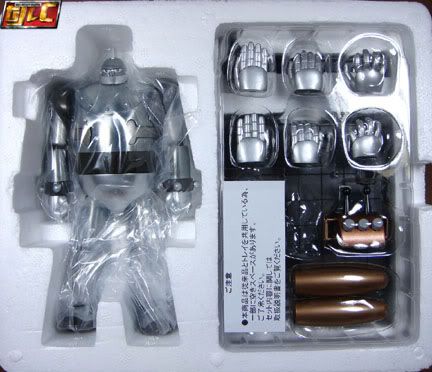 Well, here go go again, Bandai's really milking the mold for their releases and this one is no different.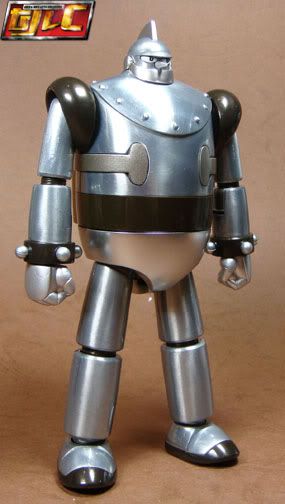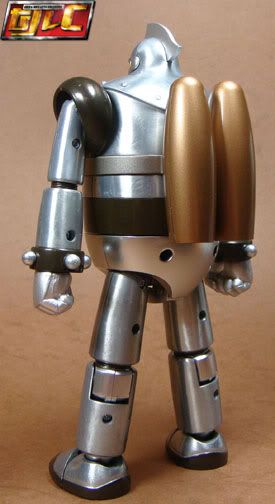 As cool as this might've sounded on paper, the execution is somewhat .. disappointing. The scratches are very visible on the figure (no top coating whatsoever). So this isn't exactly the best SOC in the bunch.


Display stand. Note that the Shotaro figure is not included.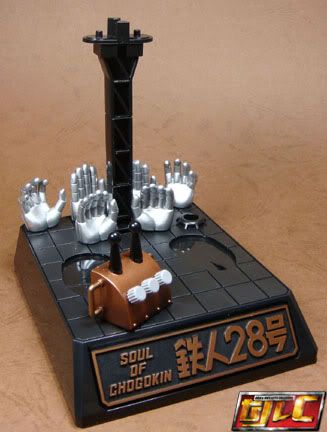 Non-plated name..er.. plate.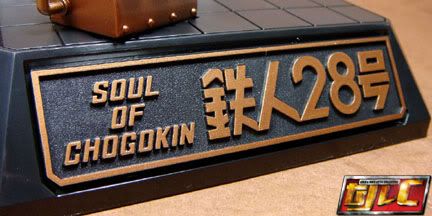 Also interesting to note, Bandai cut corners and actually removed the electronics on this one. So no more light up eyes gimmick.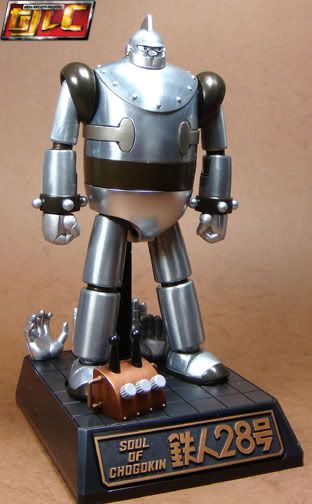 Comparison with the other Tetsujins that Bandai's rolled out over the years.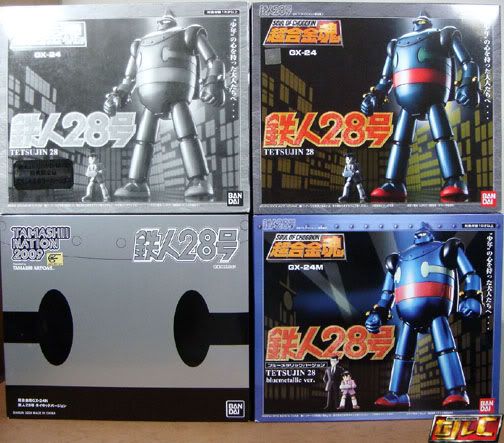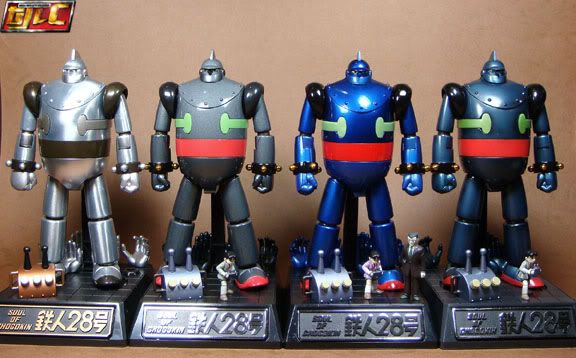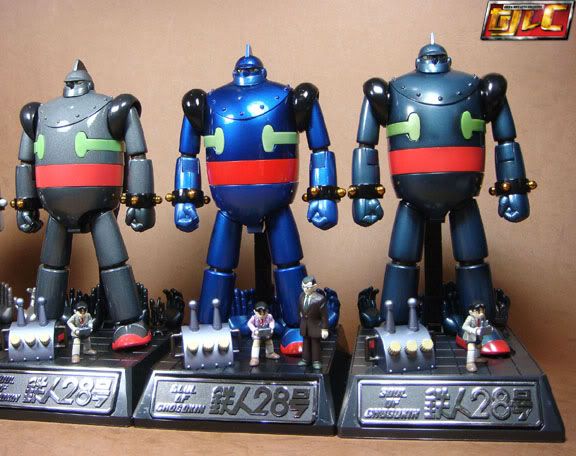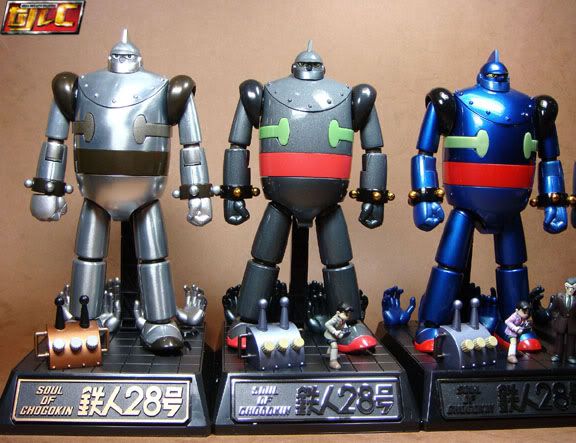 So, is he worth getting? Unless you're an SOC completist, maybe not. BTW Bandai also released this as a "lucky draw" item on their Tamashii Website after the Tamashii Nations expo to drum up interest, but it's not really much of a prize as you have to still pay for the item and shipping costs.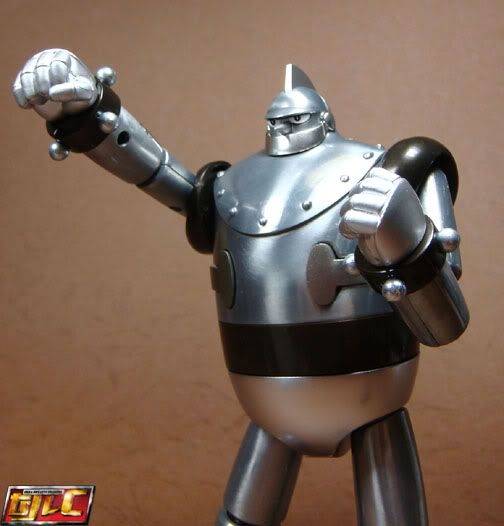 Gold