GX-24 Tetsujin DVD Special Edition SOC Review by Gold
Description
The following review was originally prepared by Gold on 9/1/07 on the Robot-Japan Forum:
Hi guys, I thought I'd share this for those curious about these rare SOC releases.
The DVD Edition Gray Tetsujin 28

Box

A simple "decolorized" version of the GX-24 Tetsujin box, with the addition of the "DVD Special Edition" silver sticker on the front.






Tray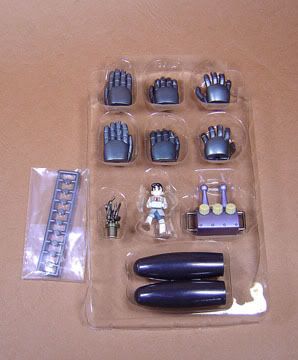 Tetsujin28. Based on the original 1963 black and white TV color appearance ( I think). This figure is a DVD boxset exclusive. Meaning the only way to get it was to mail in the coupon and wait for the toy to arrive(no lucky draw involved?).


It isn't as rare as the Gx01RB from what I understand (the MediaWorks published Project Iron Soul Vol.2 has no mention of how many units were produced unlike the Gx01RB), but it still has somewhat a heavy price tag to it (it's more expensive than the Gx13R/expo version).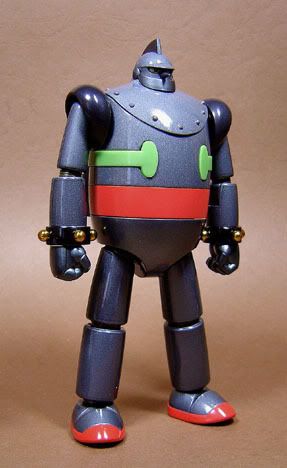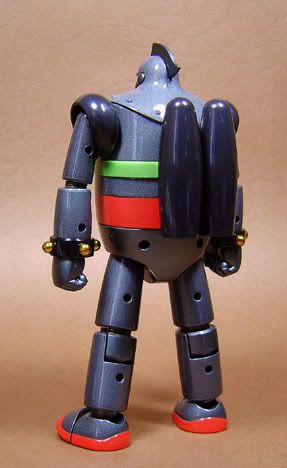 Display stand.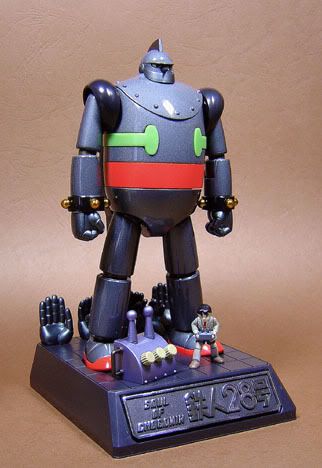 Like the regular and Gx24M versions, this one has light up eyes.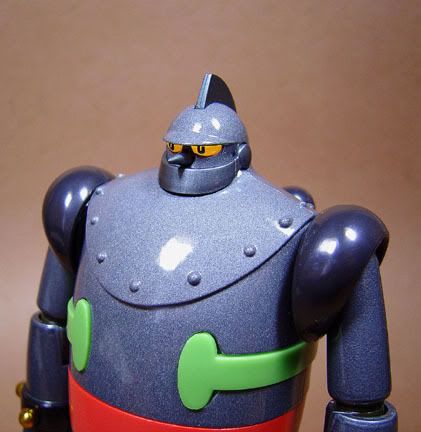 Coming into contact with the remote control box will cause his eyes to change from orange (yellow?) to red.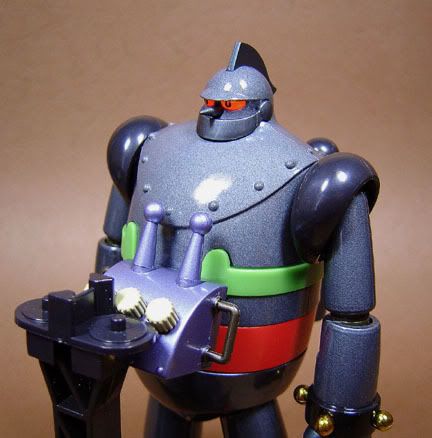 With the other versions of Soul of Chogokin Tetsujin28.

(L-R) DVD edition, GX24M, regular GX24 Tetsujin28.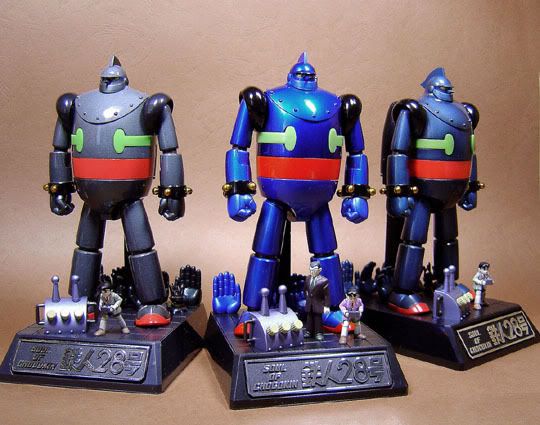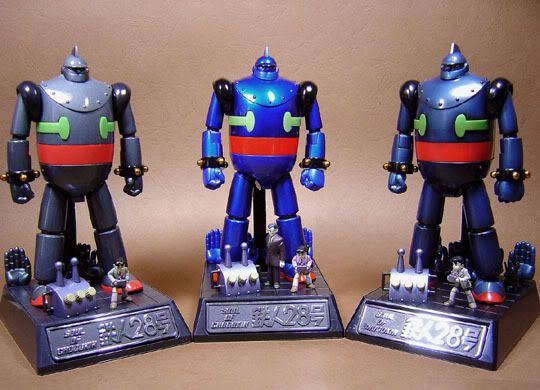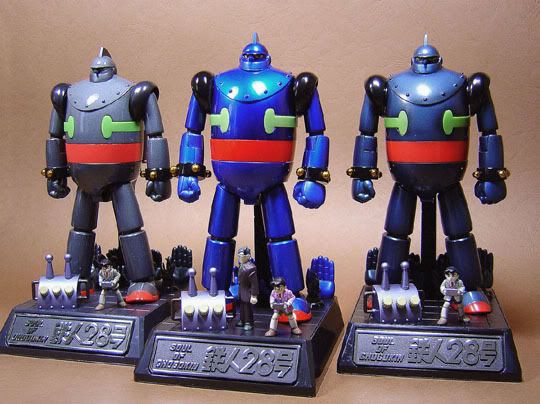 If I remember right, the Gx24M (metallic blue) is supposed to be the color scheme for Tetsujin28 back in the day, if television in 1963 had color that is.

Aside from the repainted Shotaro Kaneda figurine in the Gx24M, it also features the Prof.Shikishima (foster parent) figurine. Prof. Shikishima is not included in the DVD edition.


Apart from the color, the DVD Tetsujin 28 and regular Gx24 Tetsujin 28 are identical in terms of accessories and display stand.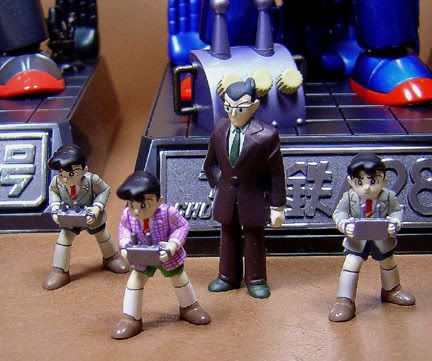 The robot that started "Giant robot" phenomenon. Tetsujin28.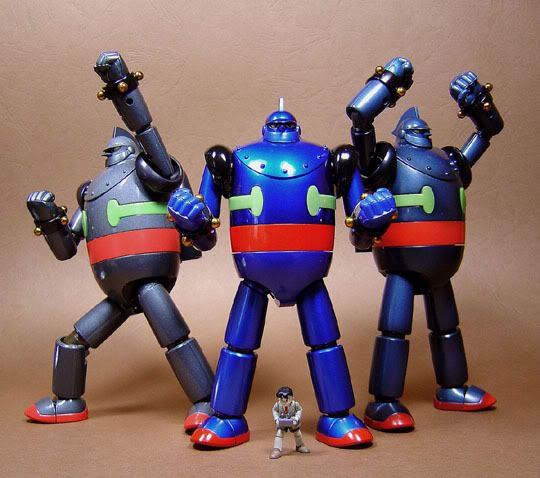 I was very fortunate to come across a store in Hongkong, one I rarely frequent, that had both the Gx01RB and DVD version SOC Tetsujin. The price they gave me for both was very good, given the rarity of the items. It was almost impossible to pass up. Fortunatelly, my fiance was with me at the time and she was the one who convinced me to get them and finish the hunt for the Gx01RB once and for all (given our wedding's next year, she was surprisingly enthusiastic about this. Now I don't feel so bad about skipping the CMs Baan Gaan).





Here's hoping Citibank will be gentle with the exchange rate charges.




Thanks again to Malvin over at Greattoys for answering a few questions about international Citibank charges while I was in Hongkong and to Highlander for showing that it was possible to actually get these.





Gold