GX-06 G1 Limited SOC Review by Gold
Description
The following review was originally prepared by Gold on 8/6/08 on the Robot-Japan Forum:
I decided to bite the bullet and preordered this from Maybang (via Ebay).



Box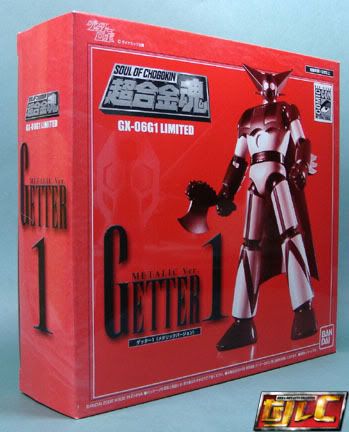 Slapped on "translated" sticker on the back of the box.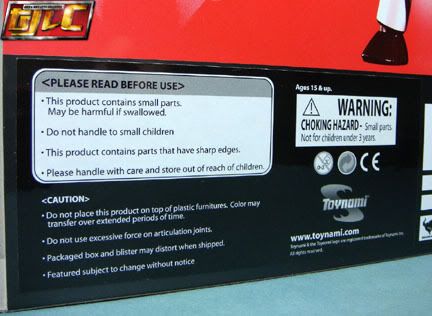 The Manual is still in Japanese.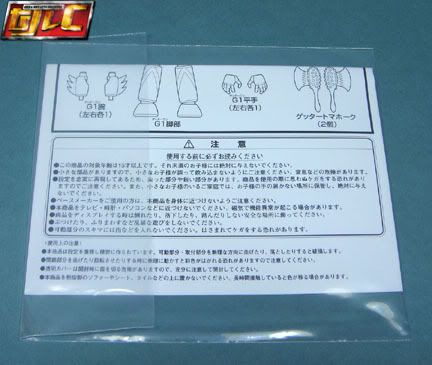 Tray




Gx06G1 comes with everything shown (note there's no display stand or "Getter 1 Switch on" head included)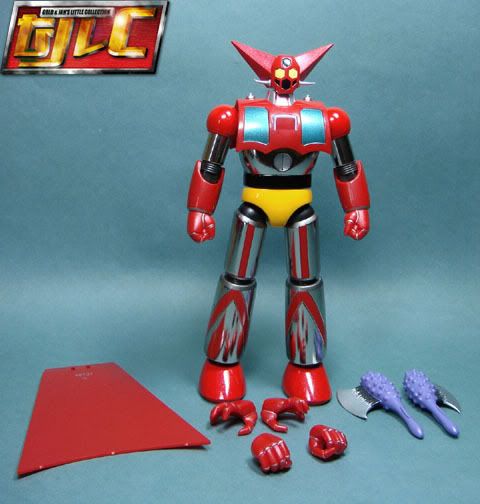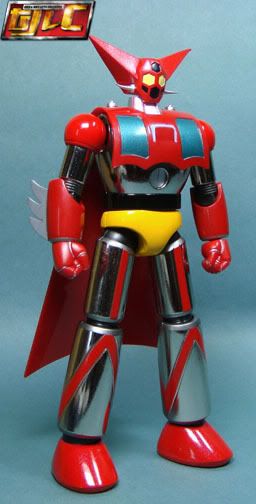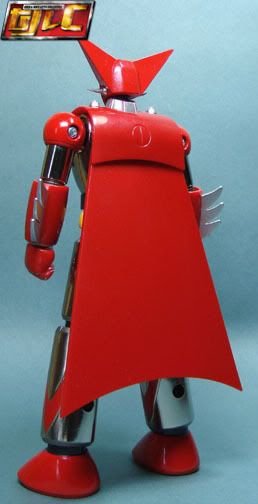 Getter Wing has a nice glittery finish (with serial number. LOL).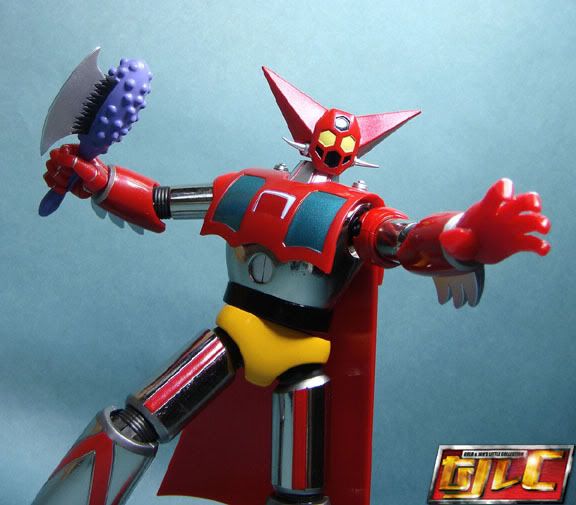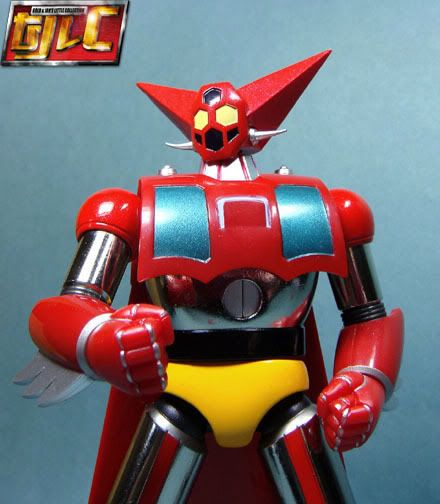 With the previous releases.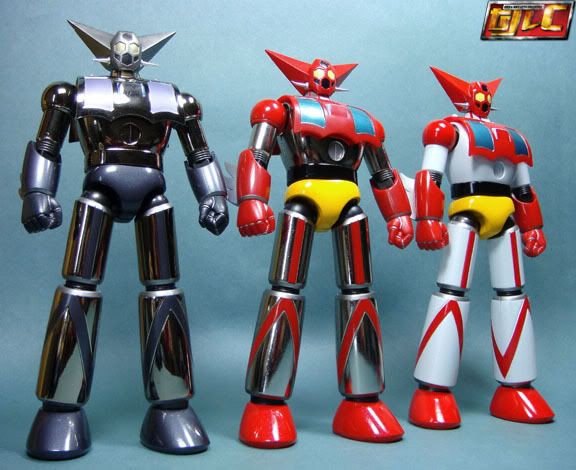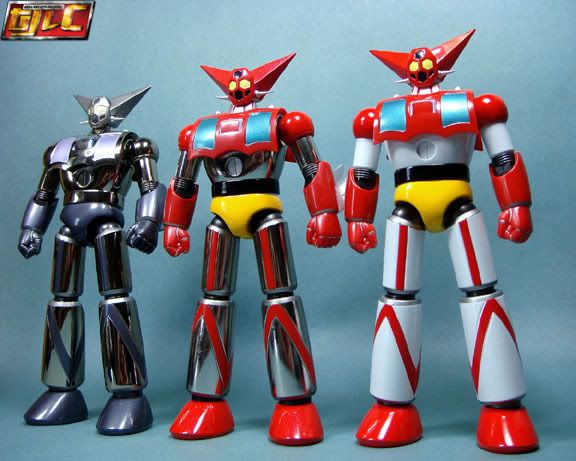 Getter Wing!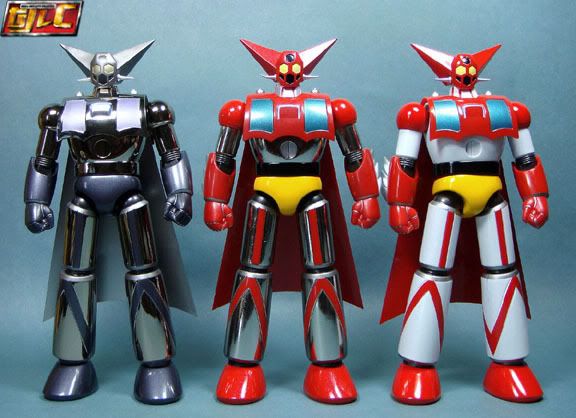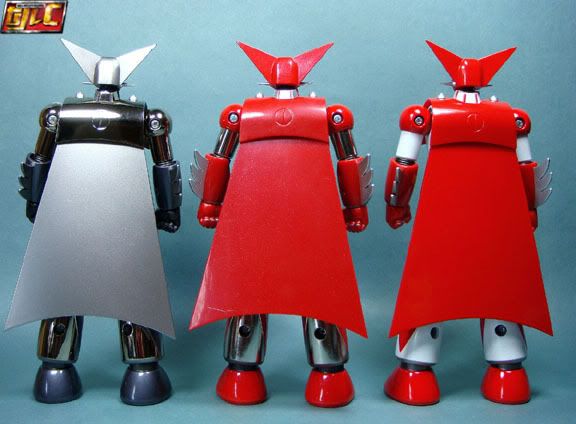 Getter Tomahawk!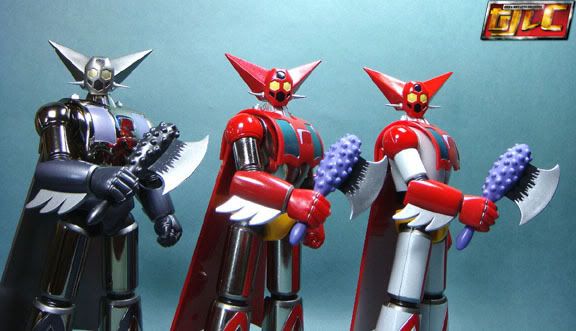 Comparison with the Gx06 chromed Getter. The chromed Getter has a shinnier surface.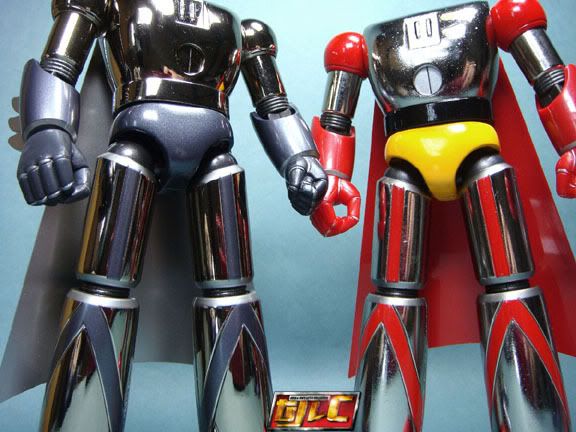 With Getter Dragon.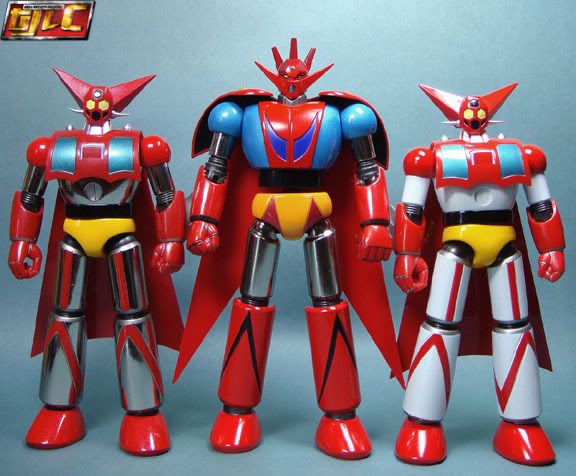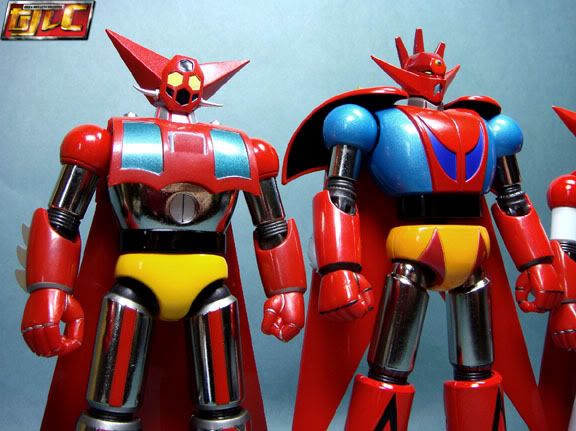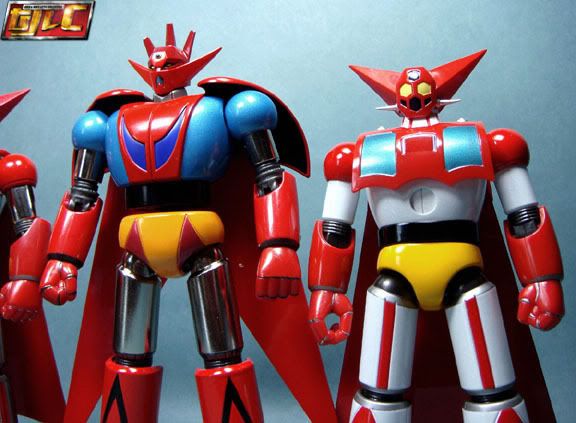 With Maz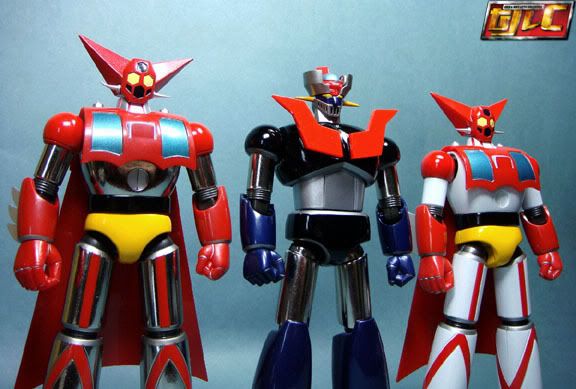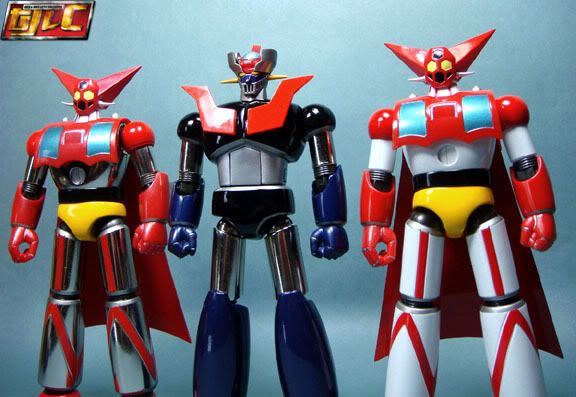 In my opinion, I still prefer the original Gx06. It seems to stand out more compared to this version. I wonder though, if later on Bandai will release all of the Mazinger Bots in "pearl white" versions (I think I just felt a chill run down my spine
).









Big thanks to Highlander for his help and headsup on the Maybang preorder.






Edit:A minor (?) complaint, it's still rather difficult to attach the Getter 1 at the waist joint. The connection isn't as perfect as I had hoped and it's the same for all the Getter 1's. I don't know, maybe I'm just connecting it wrong.


I did notice that the SDCC Getter's head is more bit difficult to attach compared to the other releases.



Gold