Great Mazinger SRC Review by Gold
Description
Hi all, here's a quick look at the SRC Great Mazinger
Box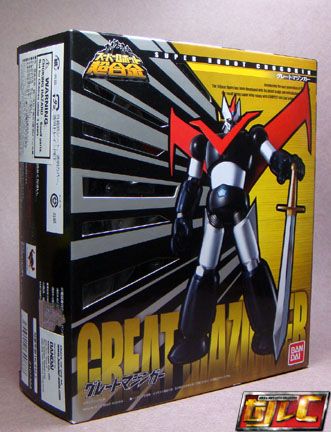 -No more wrap around for the outer box? Too bad, it was kinda cool on Mazinger's box

Mazin Go!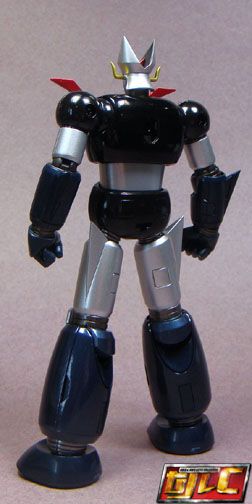 Mazin Blade!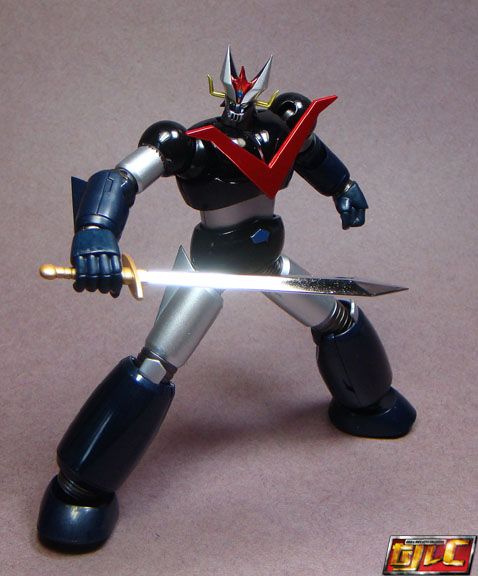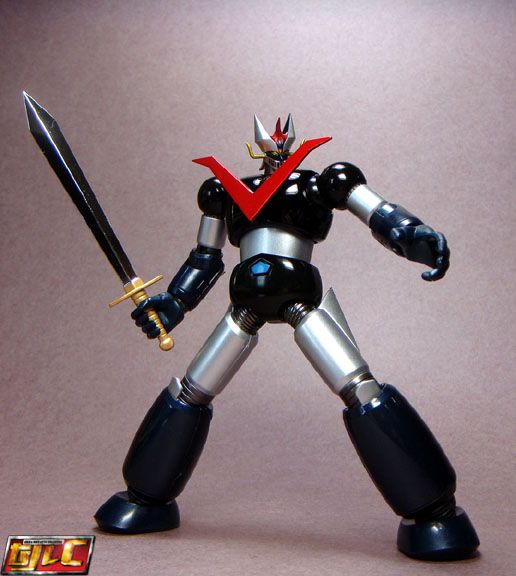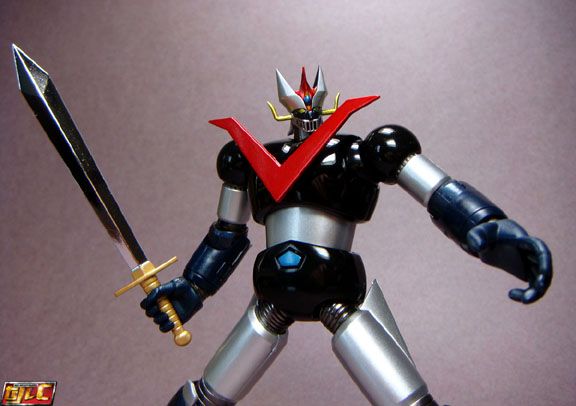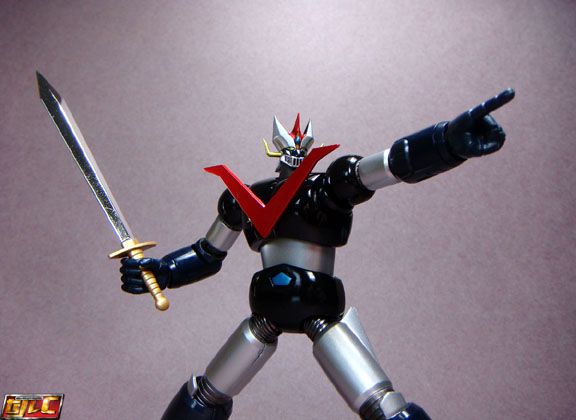 Drill Pressure Punch!


With the Rocket Punch Effect accessories from the Weapons pack.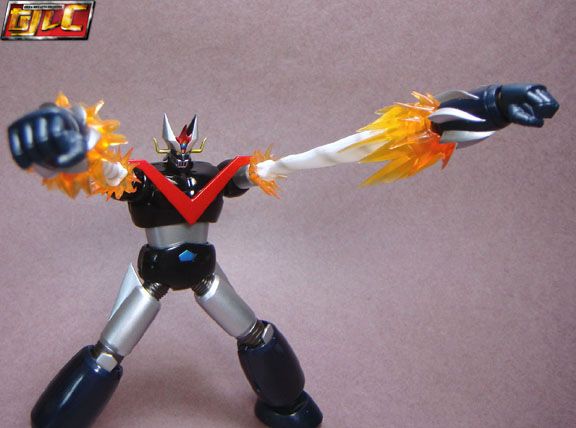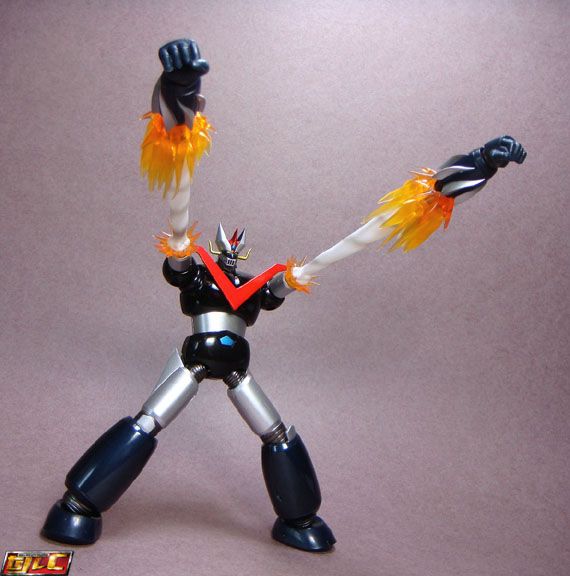 Great Boomerang!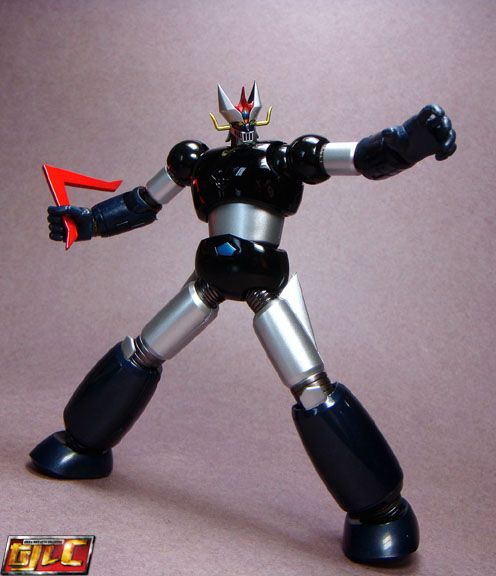 The chest piece is something like a snap on button for Great Maz's chest.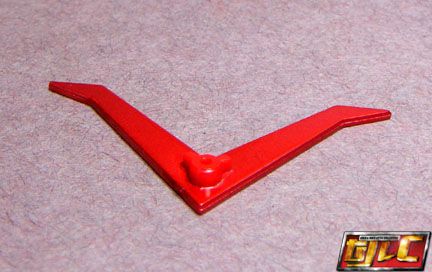 The Thunder Break accessory smells really bad, just like the Rocket Punch effect parts. The clear plastic parts give off a burnt rubber smell. This may cause the trays to turn yellow faster…?
The "Lightning" accessory has two types, the finger type and the Mazin Blade type. There's only one per piece though so you can't do a "Double Thunder Break" pose.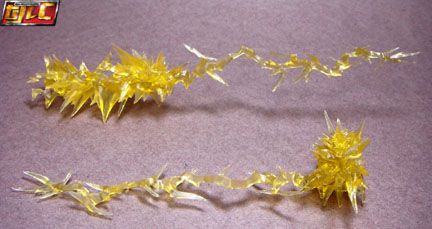 Thunder Break!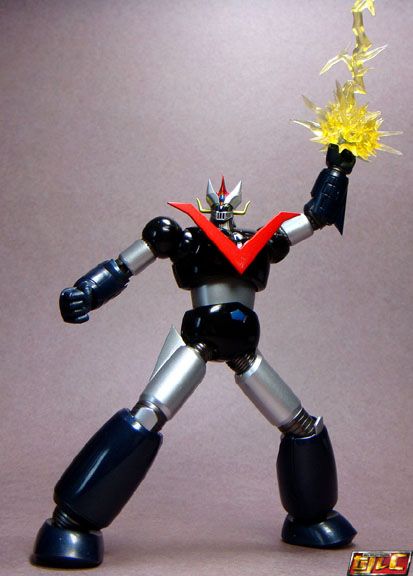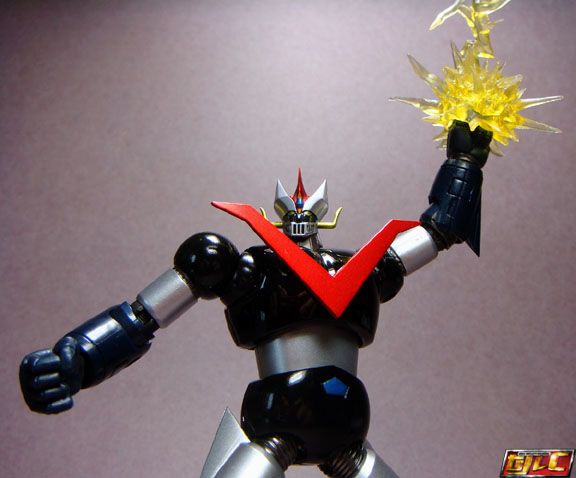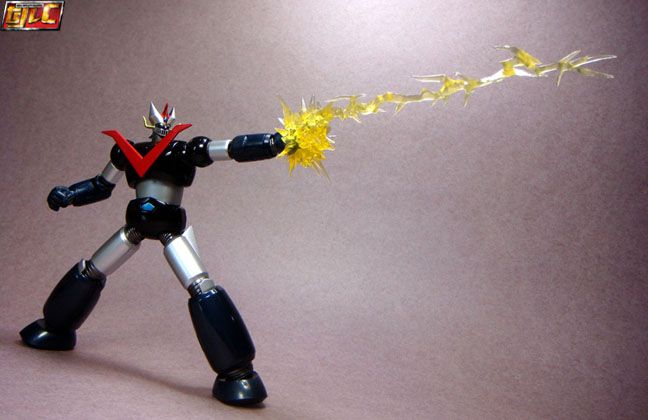 Thunder Break with Mazin Blade combo.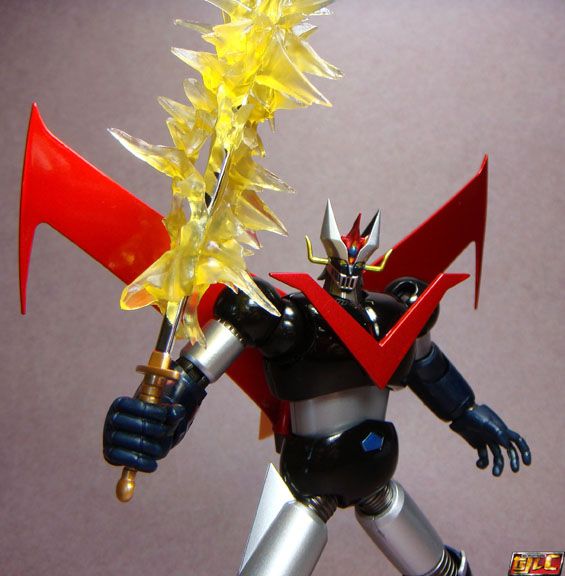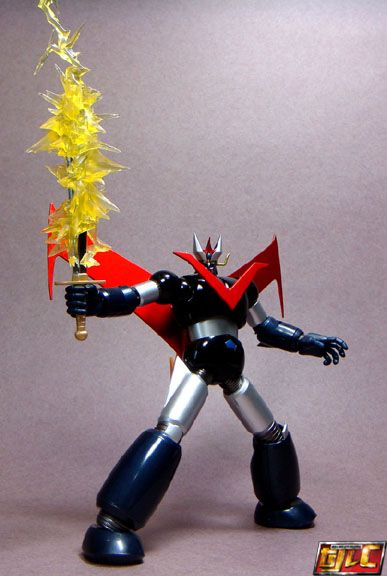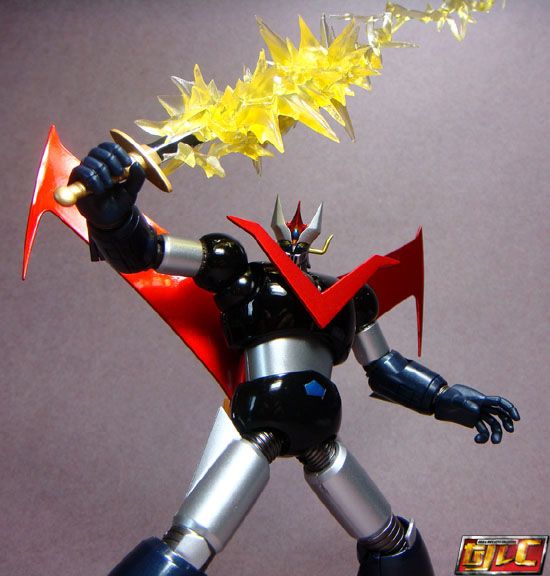 Great Mazinger actually started using this combo as early as the second episode (talk about overkill!
)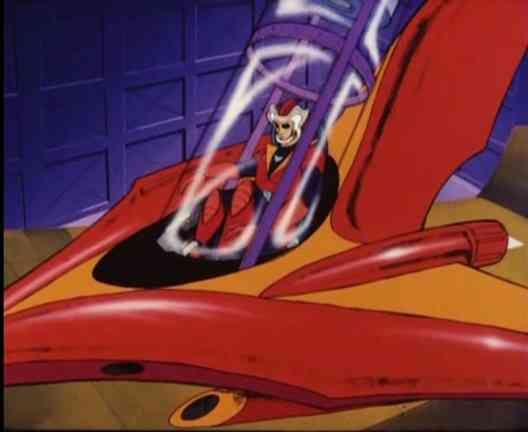 Great Mazinger's leg fins are placed on slots on the legs, you have to pop out the panel covers first though. I was impressed at the way they designed the way the panel covers to come off, very unique IMHO.

Scramble Dash!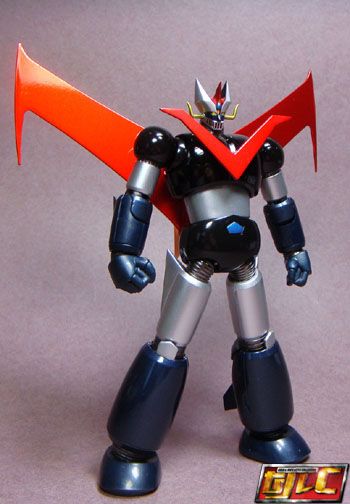 With SRC Mazinger Z (is it just me or does Great Mazinger's head look tiny next to Mazinger?)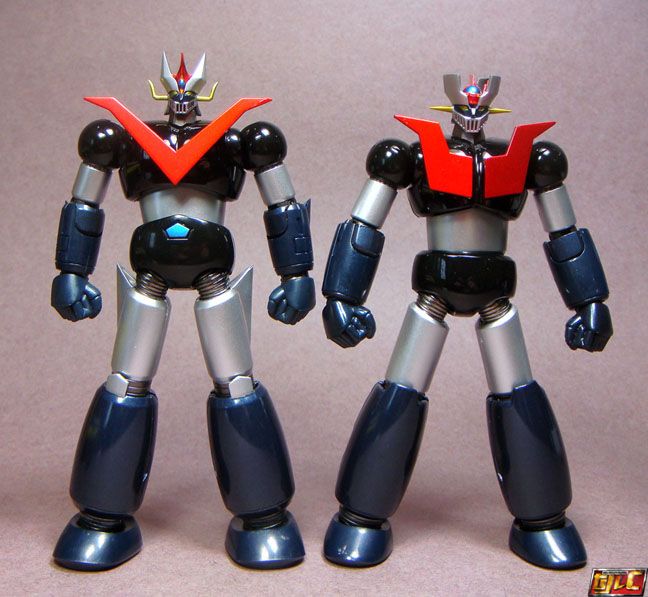 With Gx-02R Great Mazinger and Yamato Hero Collection Great Mazinger

With SRC Mazinger Z and Revoltech Grendizer


Double Rocket Punch!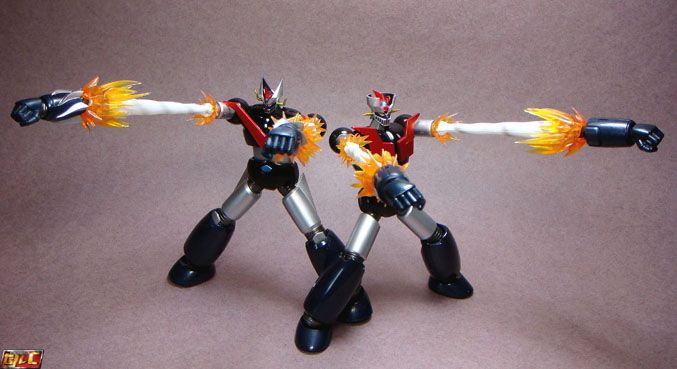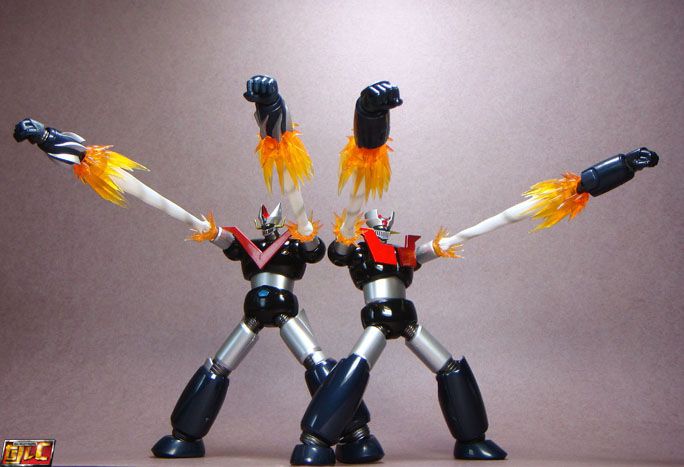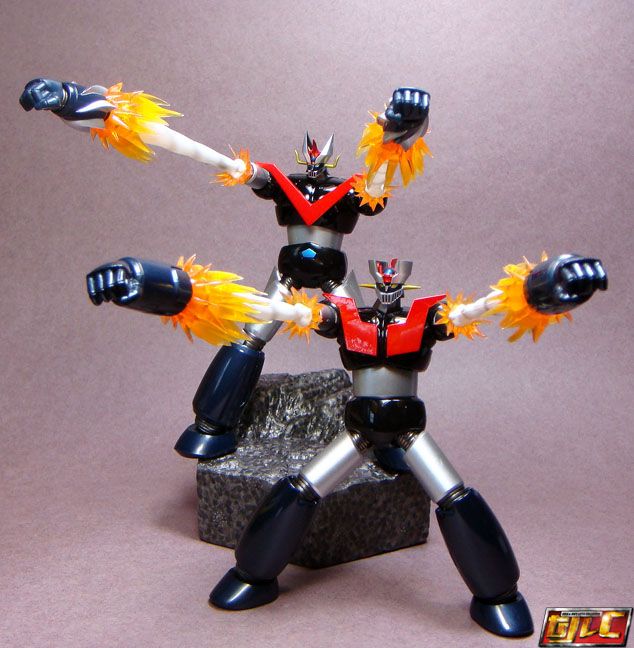 Double Breast Fire!


Last but not least, two right hands for "handshakes" are included with Great Mazinger


Things to look out for:
The pointed areas of Great Mazinger's elbows, thighs and even on the Drill Pressure Punch! These points are sharp! You can cut yourself if you're not careful.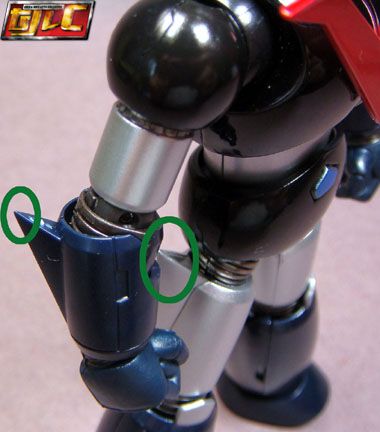 Gold
Each box of every Soul Stage comes with 3 stands, you can also customize the placement of the arms all into just one platform. Pretty nifty.

The newly designed base is longer so it adds more stability to the display, but unfortunately it's not perfect as it can't support some poses. Generally I'd rather not leave an SRC posed too long at a 45 degree angle (flying pose) as the upper arm joint does not have any ratchets to hold it steadily for long (only the lowest joint at the bottom of the arm has a ratchet joint). I'd rather leave the figures in a straight vertical position just to be safe.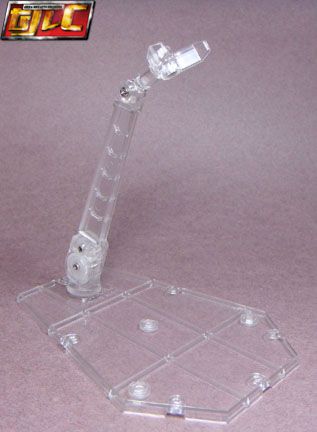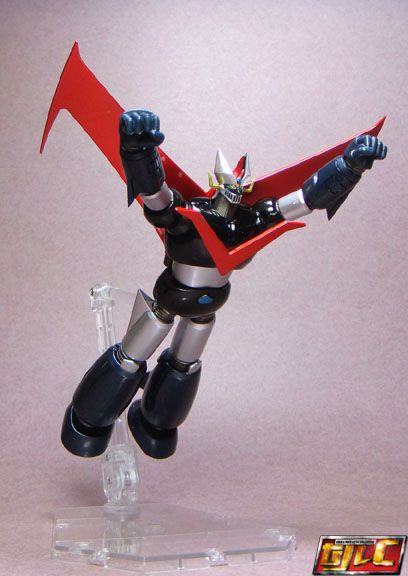 There's also a new claw arm included, but it won't work with the SRCs so far (mostly it's for Robot Spirits Code Geass figures I think). The "butt-plugs" included with each SRC is still the way to go to pose them.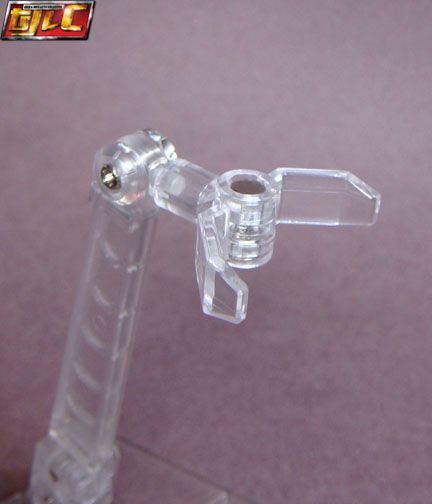 Some fun poses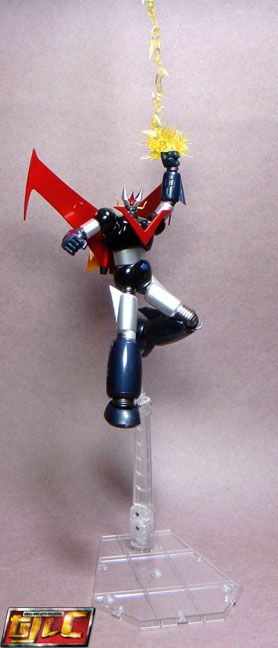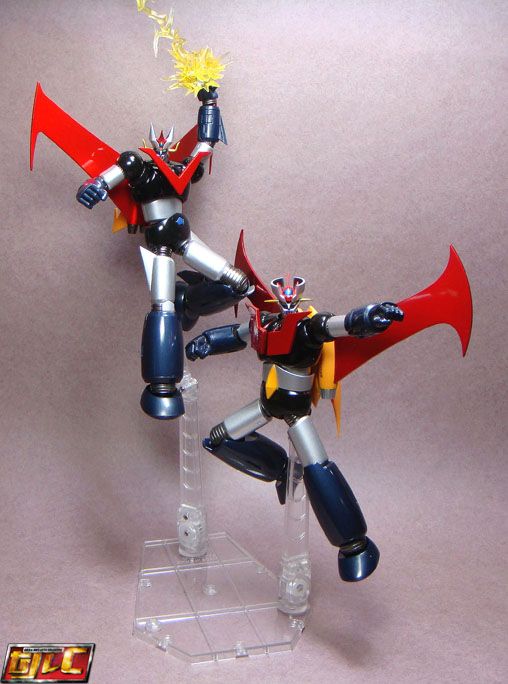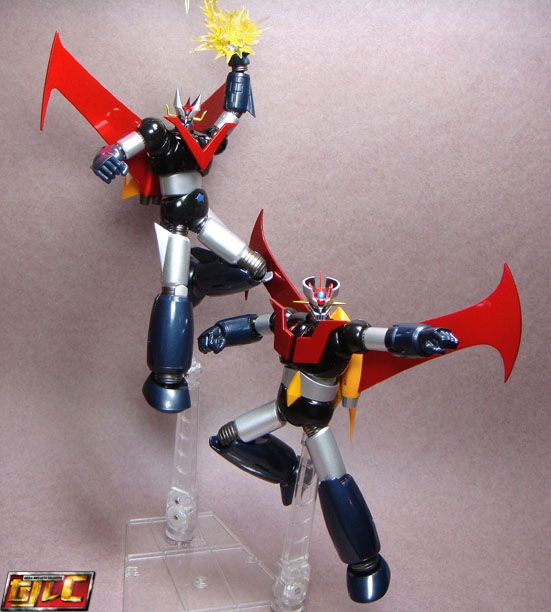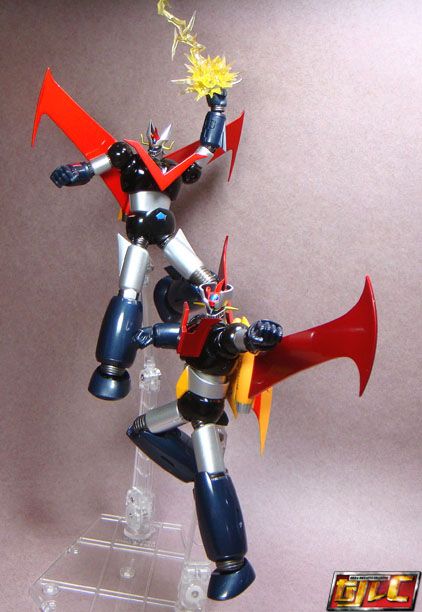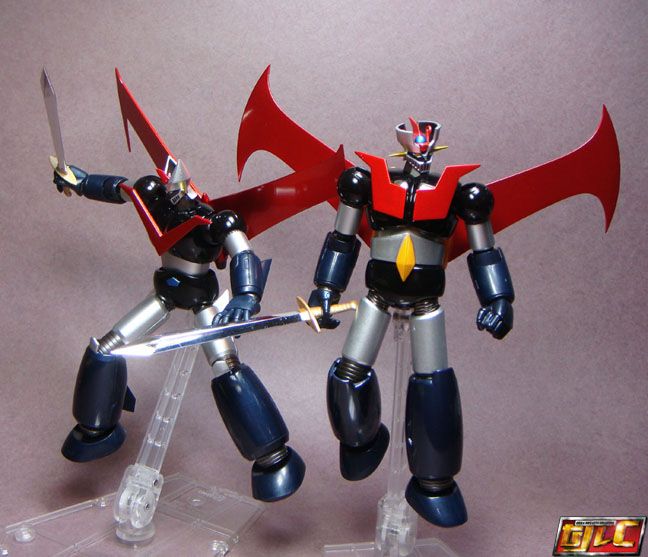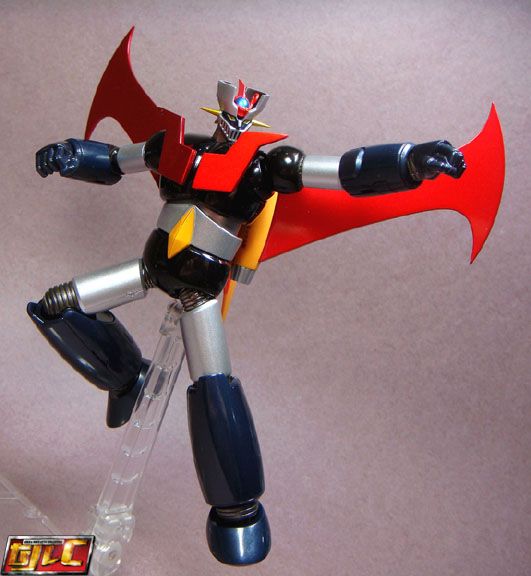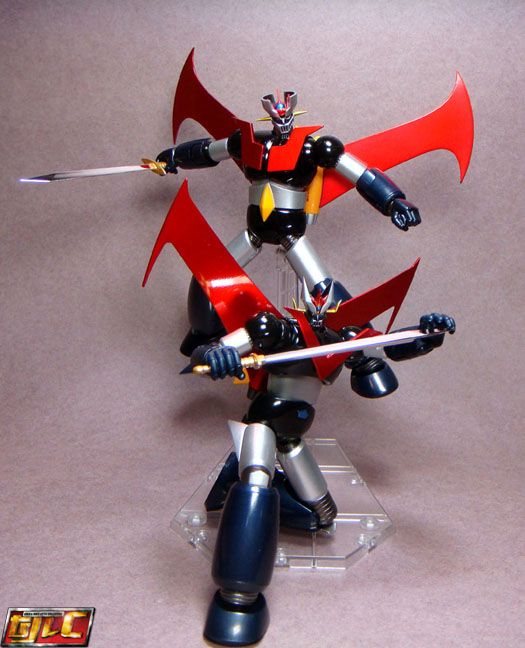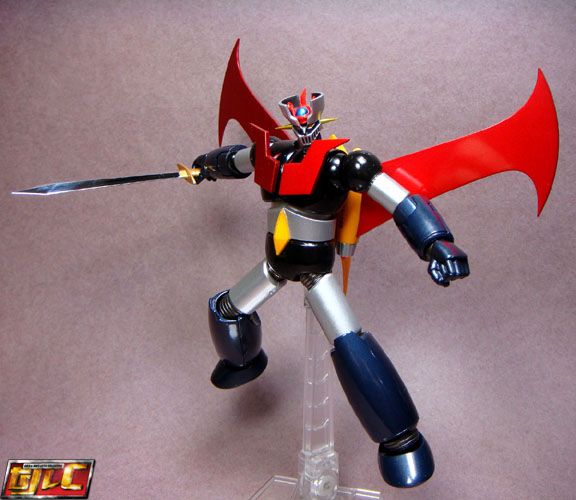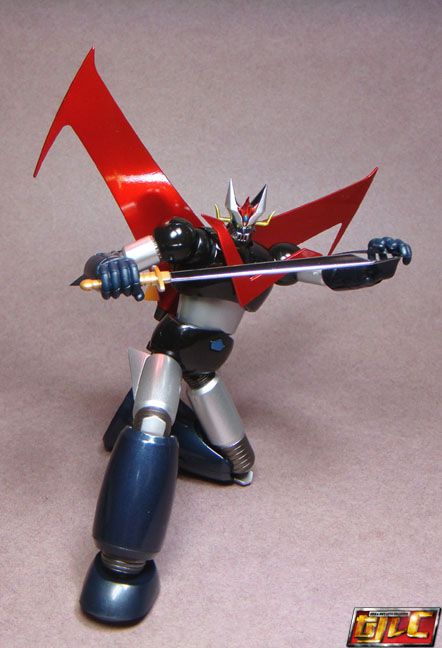 Slightly OT but I just discovered that the paint of the Styrofoam base is starting flake, anyone else encounter this? The flakes came off while inside the plastic bag and not from my handling or displaying it. Sigh.. Bandai really should've just given us a decent hollow plastic base instead of this poor accessory.


Overall, I think I prefer the SRC Mazinger Z better due to the proportions. The tiny head seems strange to me when Great is posed next to Mazinger. Diecast content and ratchet joints seem to be same as SRC Mazinger Z. There's also a new design with the torso, Great Mazinger's chest and waist can pulled longer by a few Centimeters to make the figure more poseable.
So far the SRC line is warming up to me, if anything it's definitely making me think twice about picking up new Revoltechs.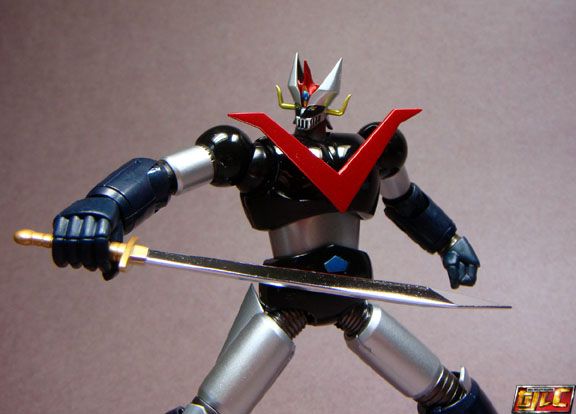 Gold