Gear Fighter Dendoh Data Weapons Set. SRC Review by Gold
Description
The following review was originally prepared by Gold on 8/18/11 on the Robot-Japan Forum:
Hi all, here's a quick look at the SRC Gear Fighter Dendoh Data Weapons Set.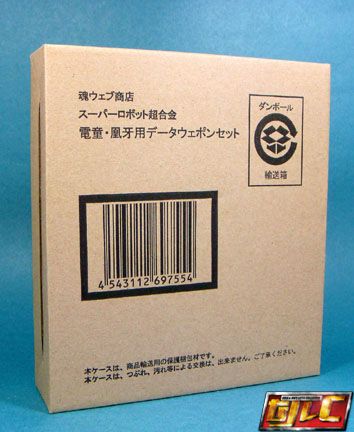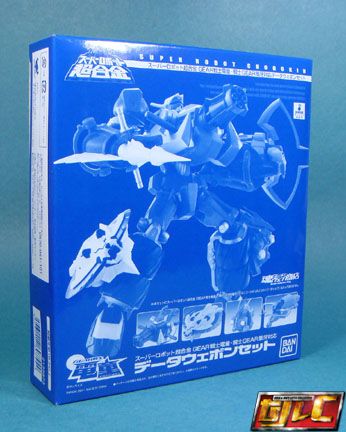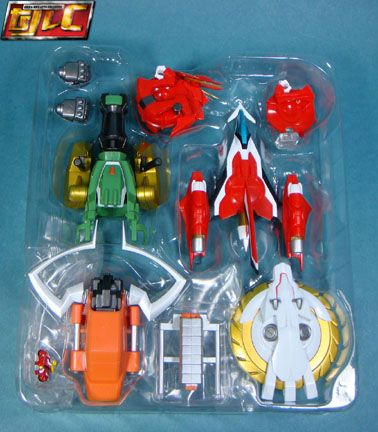 Cell Fighter and Walkure Bike (with Vega)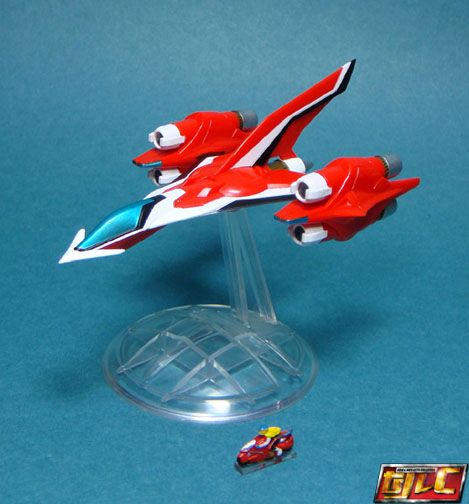 Each time Dendoh would use a Final Attack, its energy would be almost depleted. The Cell Fighter was a vehicle that replenished Dendoh's energy by firing Hyper Dendoh Batteries.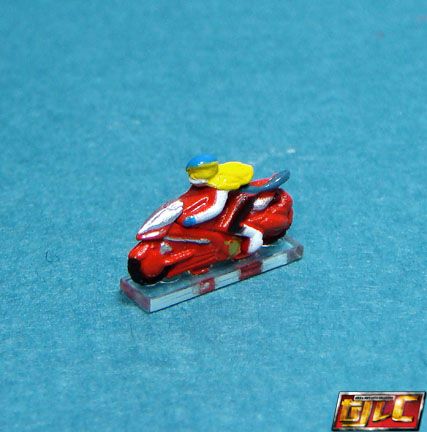 Data Weapon spamming go!!!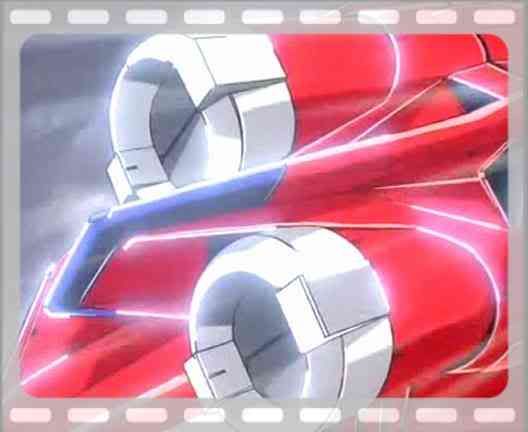 Leo Circle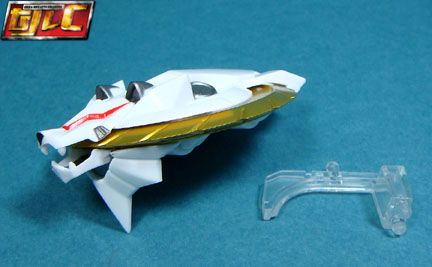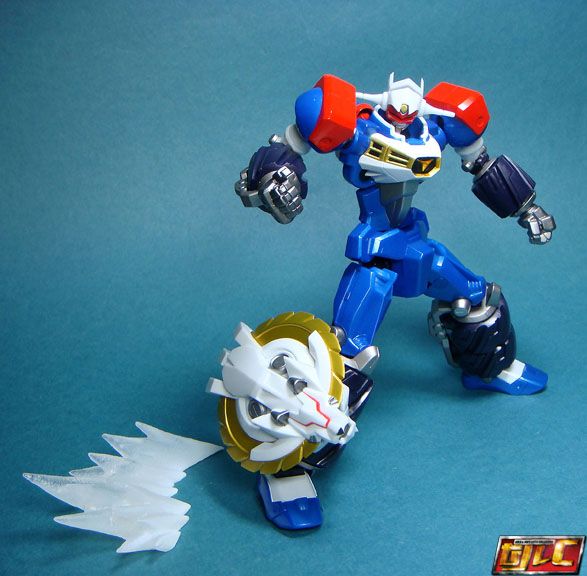 Leo Drive Install Attacks
-Circle Cutter
-Leo Reppu Kyaku
-Leo Circle Final Attack
Dragon Flare
To plug it into Dendoh, a portion of the "Dragon Flare" needs to be swapped out with a part that can be inserted into Dendoh's legs.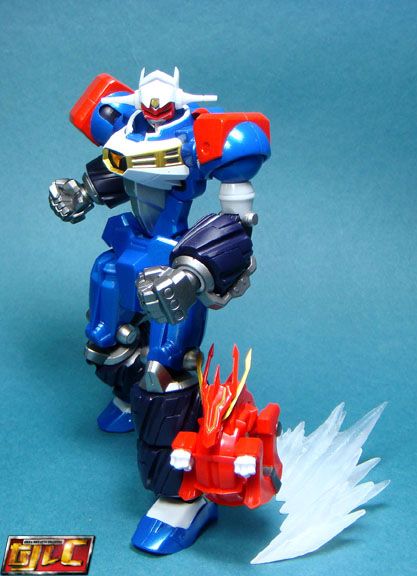 Dragon Drive Install Attacks
-Burning Flare
-Dragon Flare Final Attack
Gattling Boar – comes with "grasping fists" for Dendoh to grab onto the handles.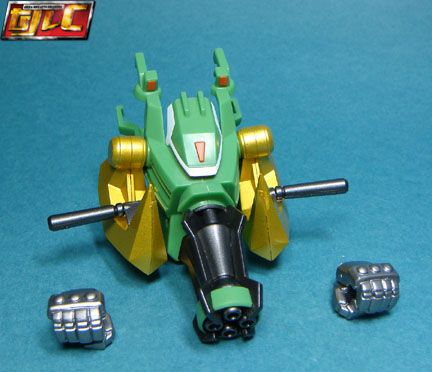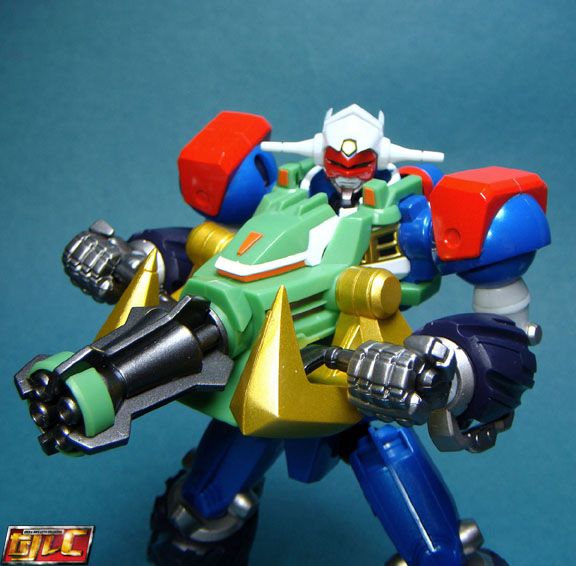 Of all the units, this one feels uneasy for me, it requires these plastic sections to clip onto Dendoh, I can't help but feel that one day these tiny clips will break from use.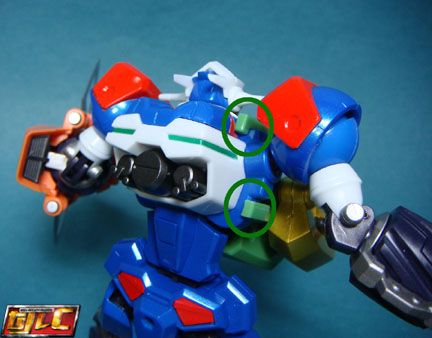 Boar Drive Install Attacks
-Gattling Launcher
-Gattling Boar Final Attack
Bull Horn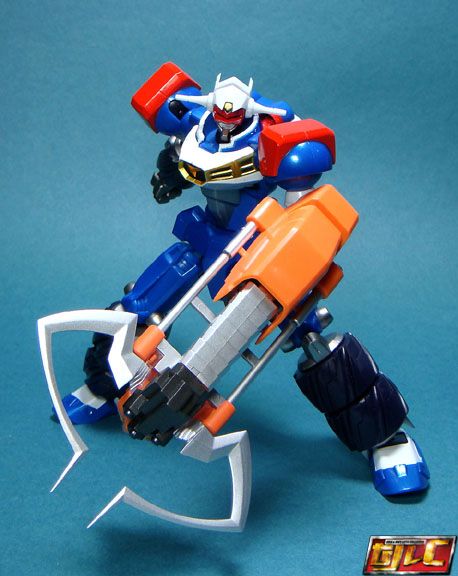 There's a clasp for Bull Horn to "lock in" into Dendoh's forearms, but it really isn't necessary. The clasp can also be placed on the Viper Whip on Ogre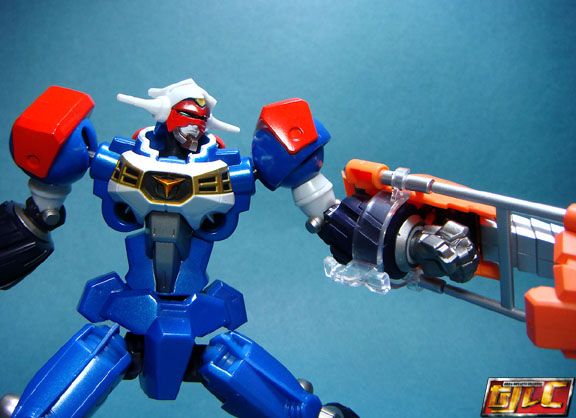 Bull Drive Install Attacks
-Bull Breaker
-Bull Horn Final Attack

Data Weapons Install!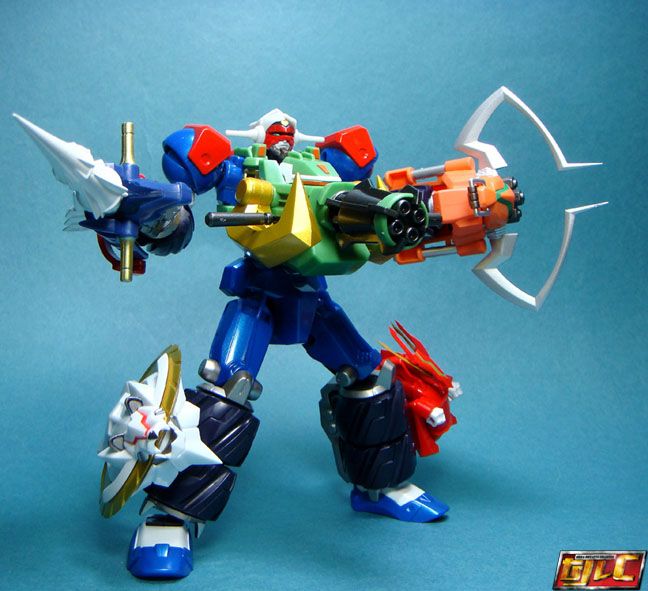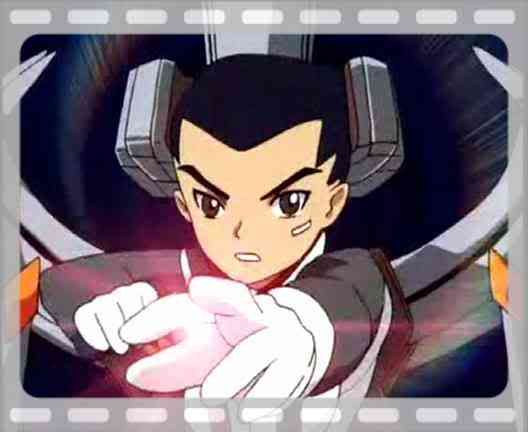 Other Data Weapon attacks
Unicorn Drive Install Attacks
-Drill Charge
-Drill Horn
-Unicorn Drill Final Attack
Viper Drive Install Attacks
-Illusion Attack
-Crusher Fang
-Viper Whip Final Attack
Kiba Drive Install Attacks
-Head Cutter
-Strike Arrow
-Kiba Spinner
-Kiba Striker Final Attack

Phoenix Drive Install Attacks
-Aile Blade
-Data Weapon Spiral Attack
-Phoenix Aile Final Attack
Taken from here:

http://simchamber.net/index.php?/topic/272-gear-fighter-dendoh-geararktosdata-weapons-units/
Here's hoping they roll out these remaining weapons soon. The Kiba Striker and Phoenix Aile Data Weapons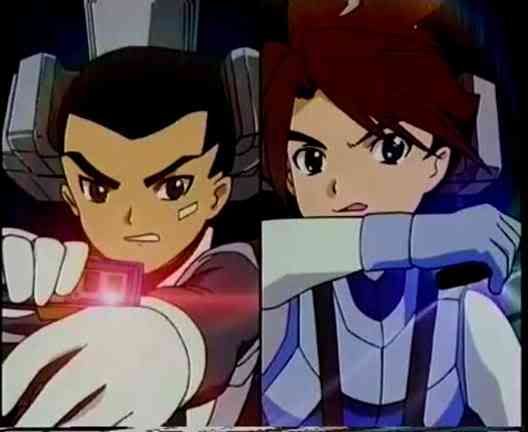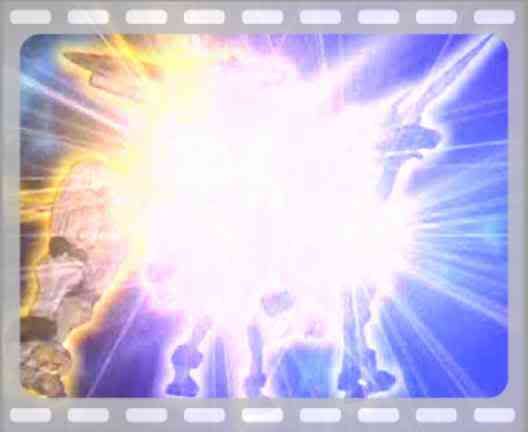 Gold