Gaogaigar Key of Victory Set 4 SRC Review by Gold
Description
The following review was originally prepared by Gold in May 2012 on the Robot-Japan Forum:
Here's a short review on the Super Robot Chogokin Gaogaigar Key to Victory Set 4.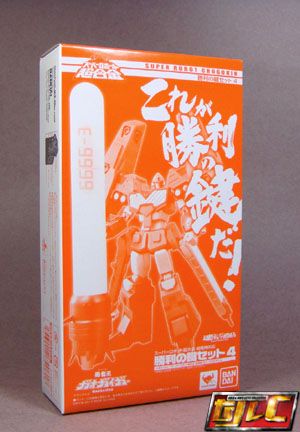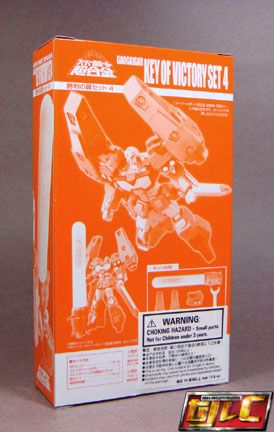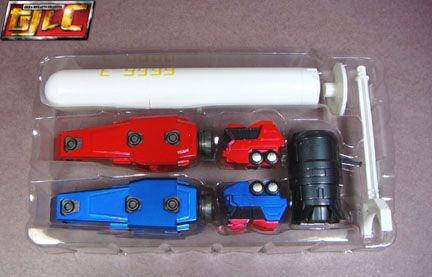 Before anything, you have to swap out Choryujin's default shoulders before you can attach the SP Packs.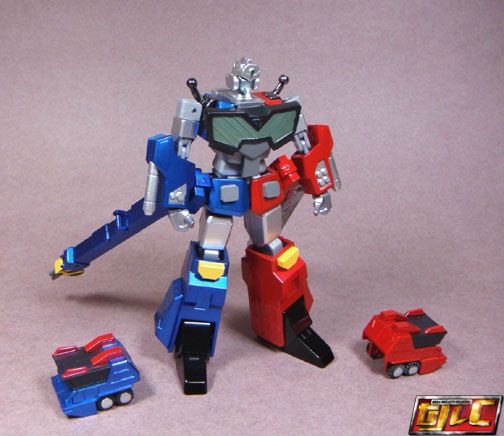 Fortunately, the joints are metal so you can pop off the shoulders with impunity.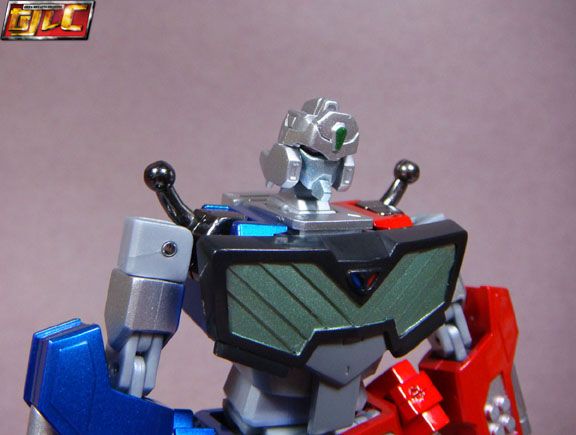 The new shoulders have removable panels for attaching the SP packs to.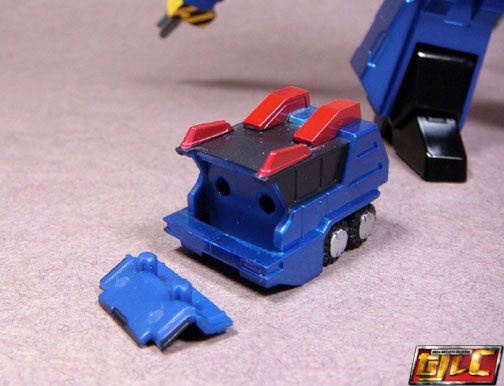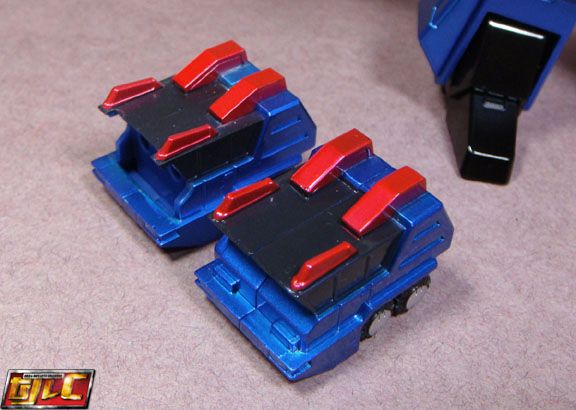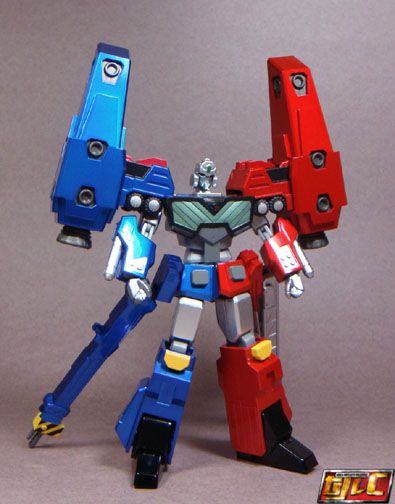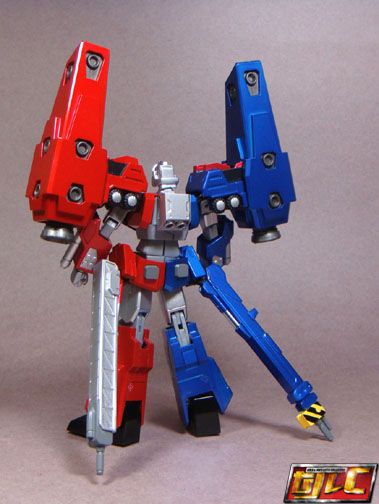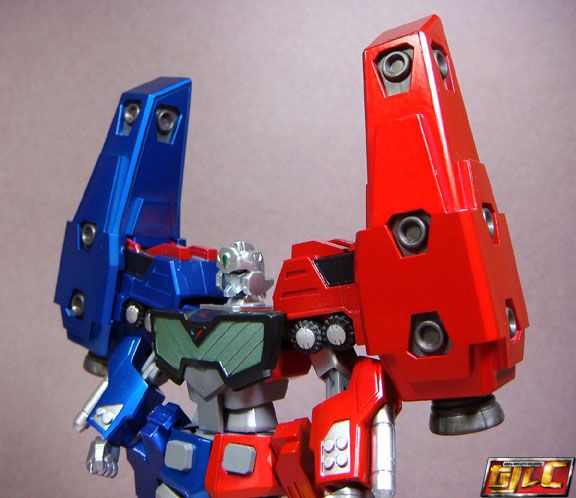 Eraser Head - 9999. Appeared in only one episode in the series.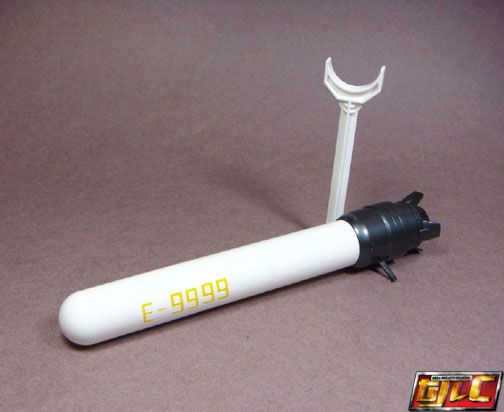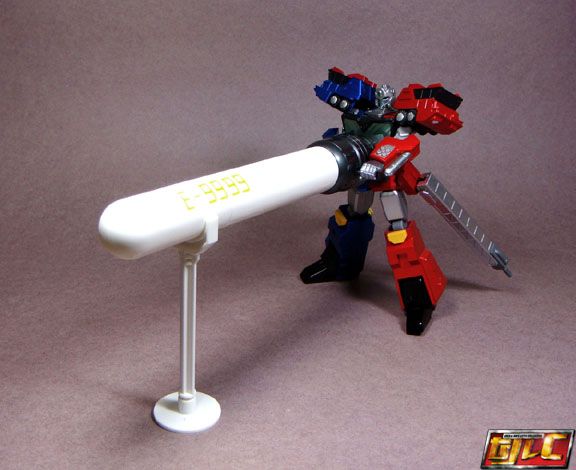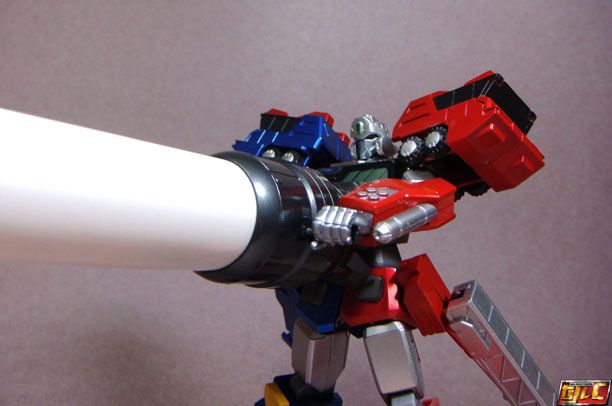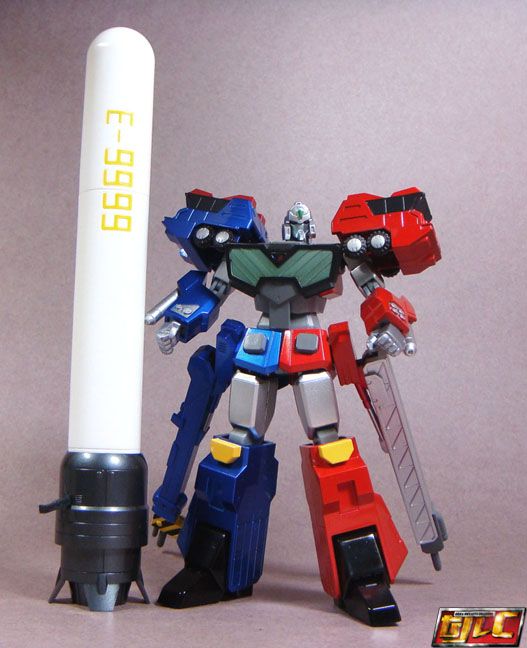 Nothing really to be said here. It's an add on for Choryujin, no effects parts or anything fancy. I do feel that Bandai held back the E-9999 on purpose for this set, otherwise, this set would look more empty than it already is.
I would've liked to see them throw in some clear effects parts for the forearm cannons or something like what they did with the Mazinger Weapons pack. Too bad.
Gold