Gaogaigar Golden Destroyer Tamashii Nations 2012 Exclusive SRC Review by Gold
Description
The following review was originally prepared by Gold on January 20, 2013 on the Robot-Japan Forum:
Hi, all, here's a quick look at the Super Robot Chogokin Gaogaigar Golden Destroyer Tamashii Nations 2012 Exclusive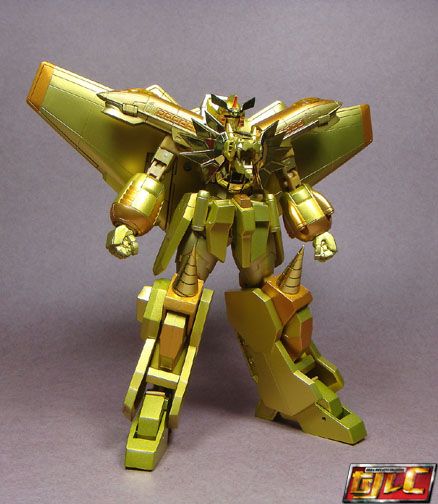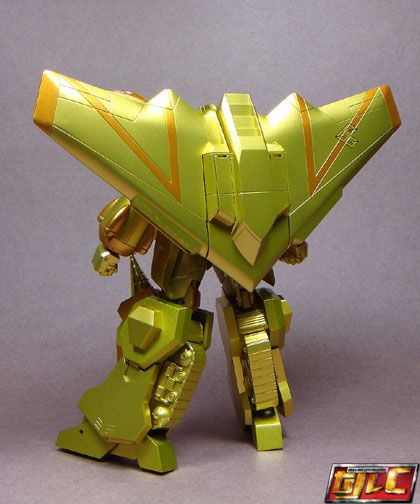 Basically a golden repaint of the regular GGG.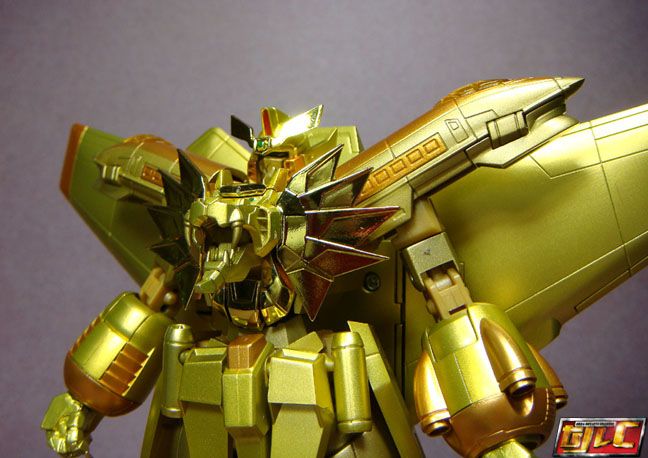 Hell and Heaven!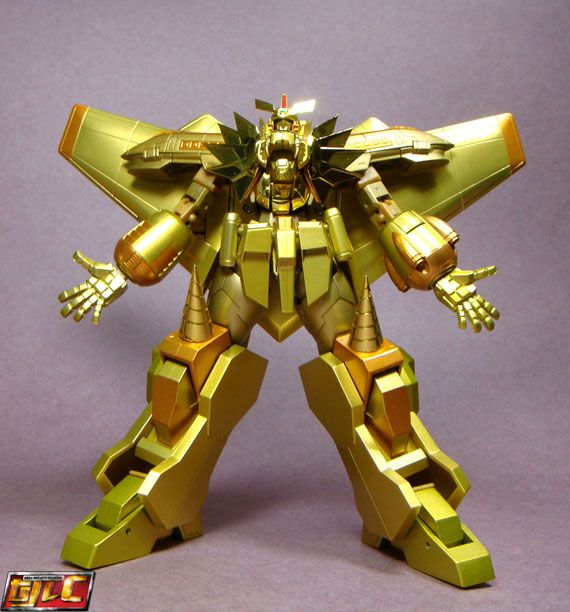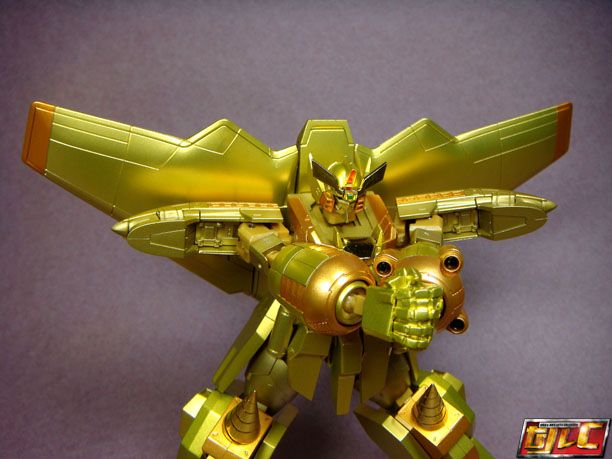 Goldion Hammer!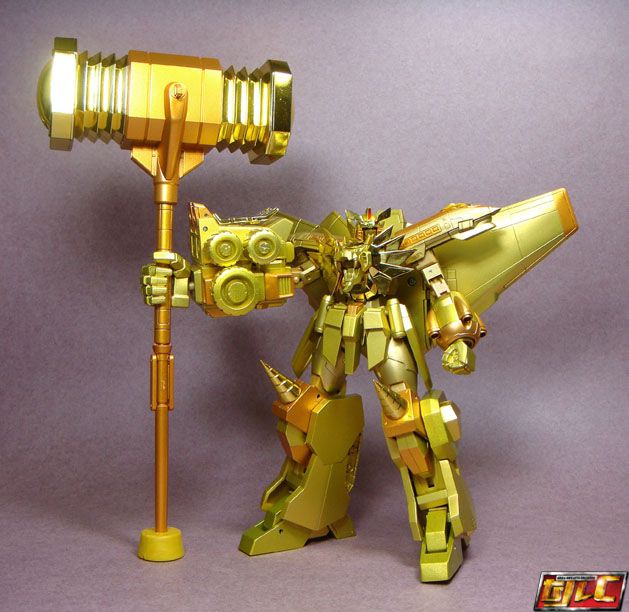 Orange effects parts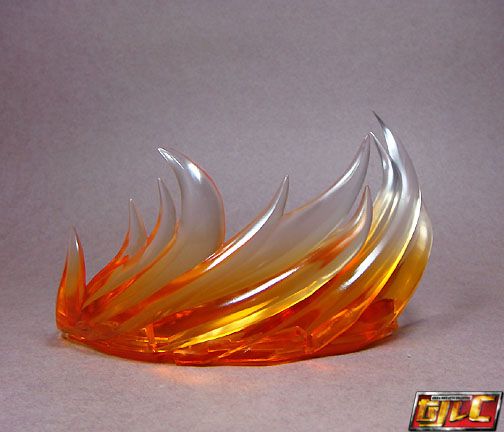 Zonder Core is included with the set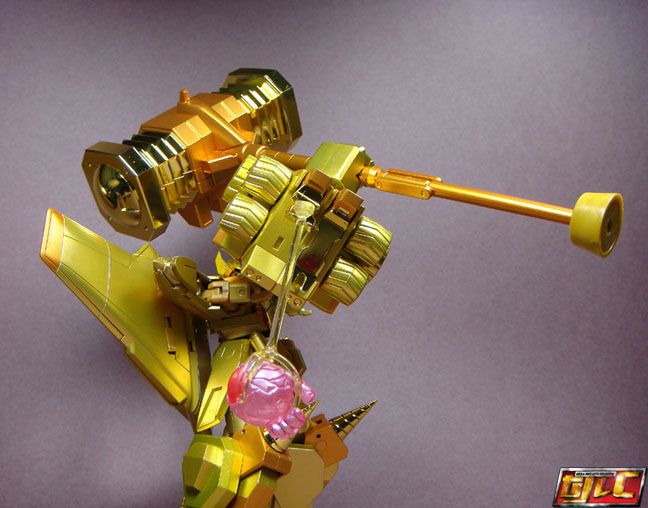 Transform into light!!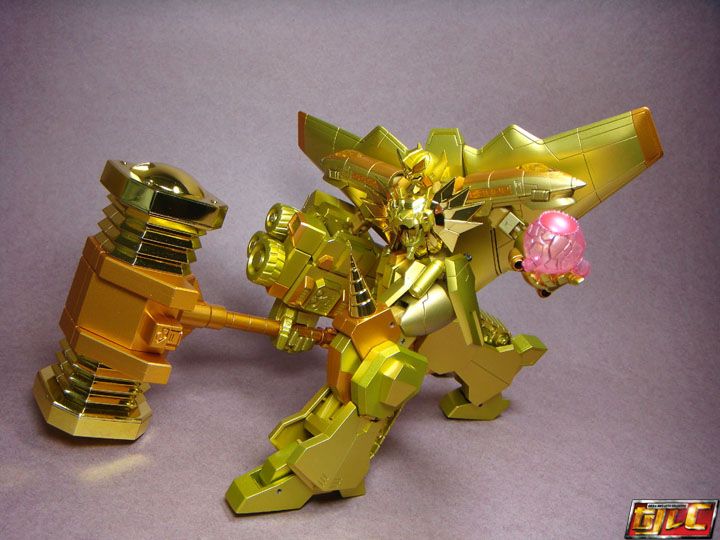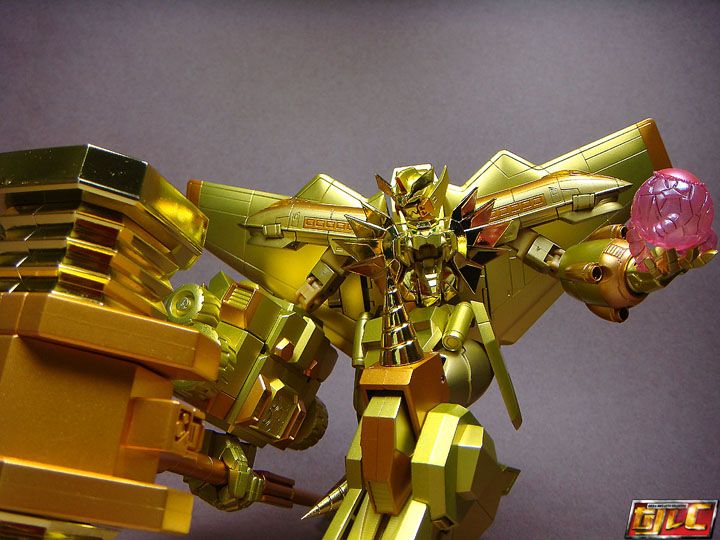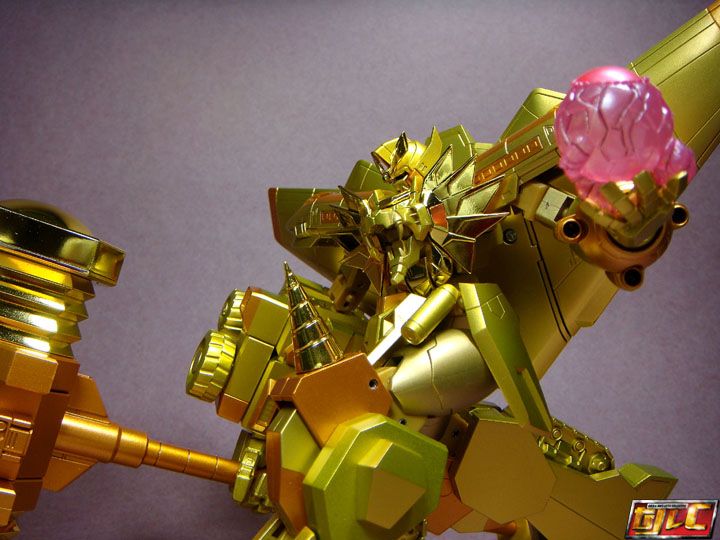 Nothing really to be said here, I think a lot of folks saw this one coming. What was surprising was that the early prototype pics showed a wholly plated GGG, as opposed to the final product which only has selected plating on certain sections of the toy.
A mass release version is slated for a March 2013 release.
http://tamashii.jp/item_schedule/201303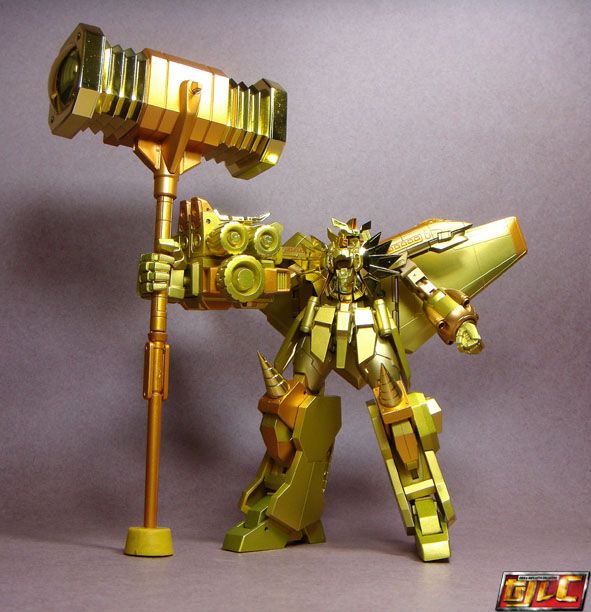 Gold