Enryu and Hyoryu SRC Review by Gold
Description
The following review was originally prepared by Gold on June 5, 2013 on the Robot-Japan Forum:
Hi, all, here's the Super Robot Chogokin Enryu and Hyoryu review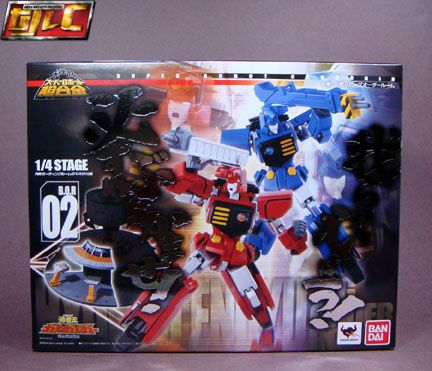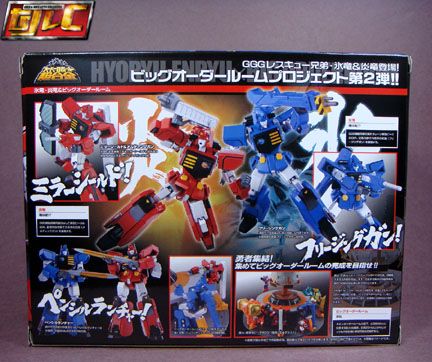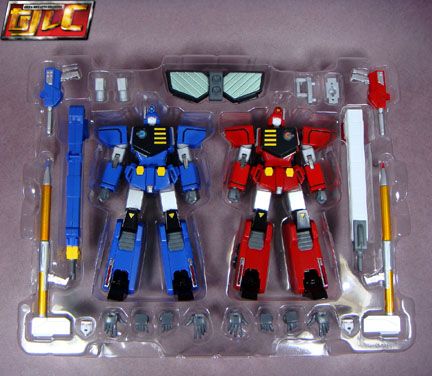 Hyoryu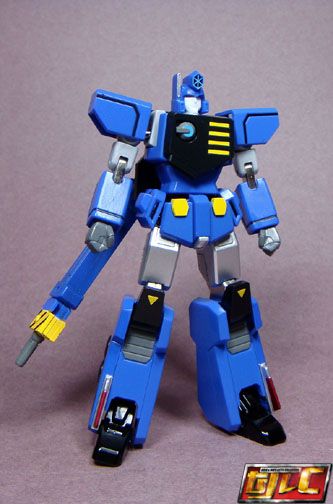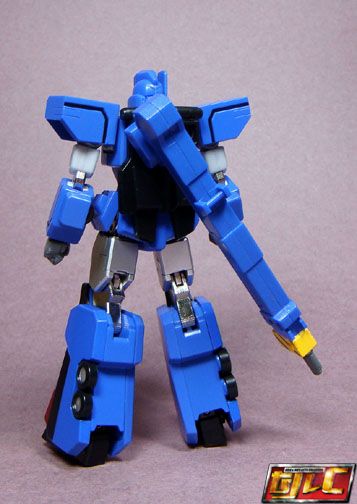 Enryu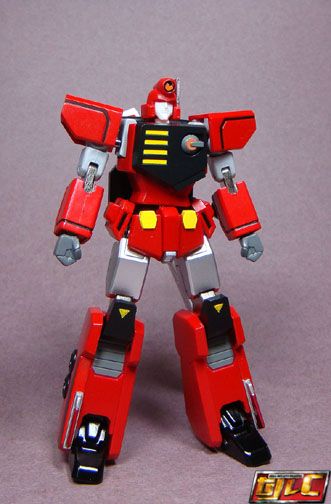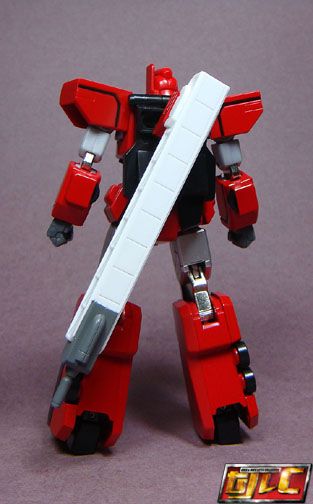 After a long wait, Bandai releases the first set of "twins" from the King of Braves Gaogaigar series. Hyoryu and Enryu.





From what I understand Hyoryu is the older brother (code: GBR-2) . He is the calm and calculating one amongst the two.

Hyoryu comes with his Freezing Ray gun.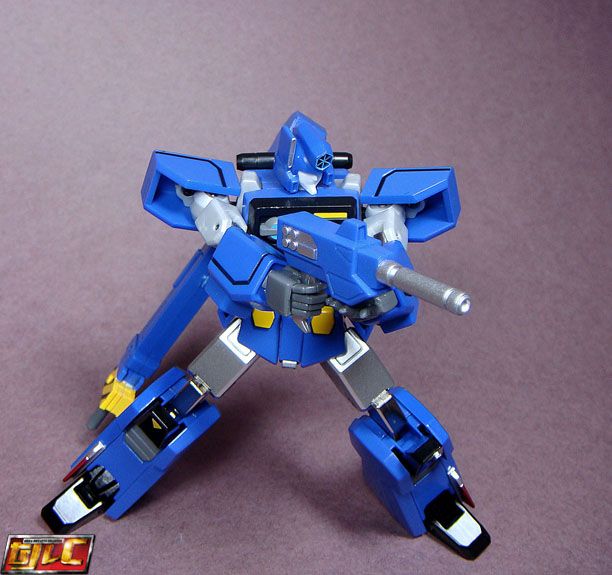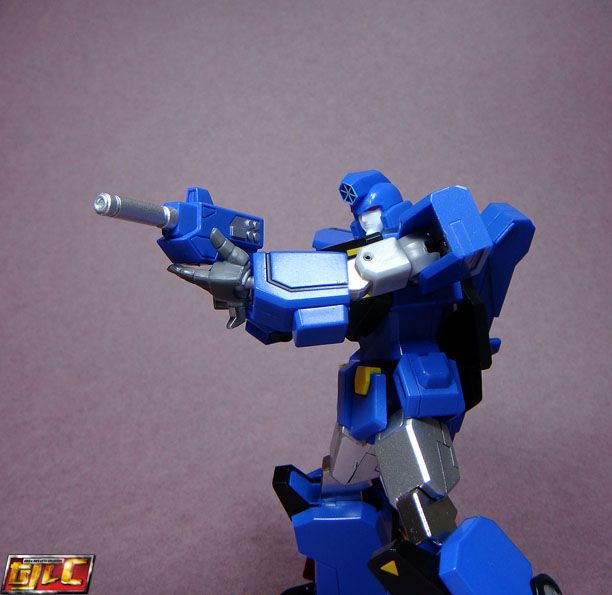 Enryu is the younger (code: GBR-3), hot-headed brother. As such, he is the exact opposite of his twin brother in terms of personality.

Enryu comes with his Mirror Shield. The shield comes with 2 ports, one for holding, one for plugging into Enryu's back (requires removal of his ladder first).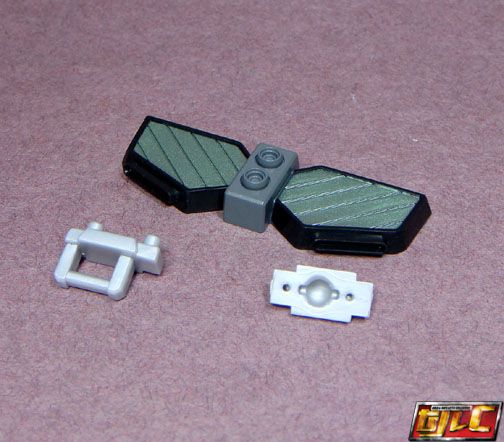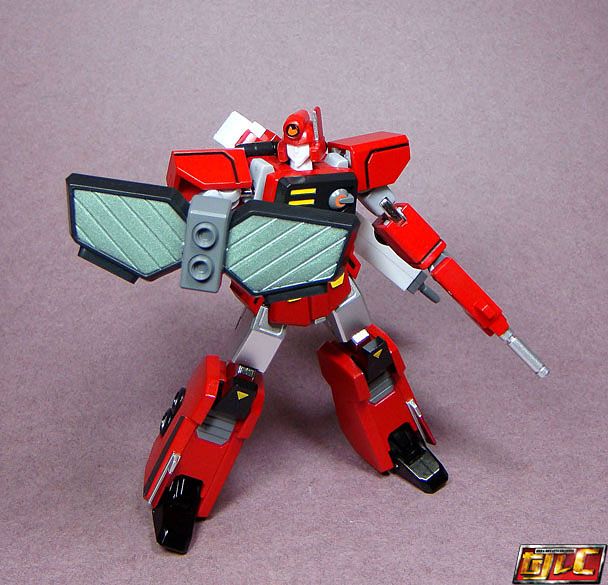 Enryu's gun is called the Melting Gun.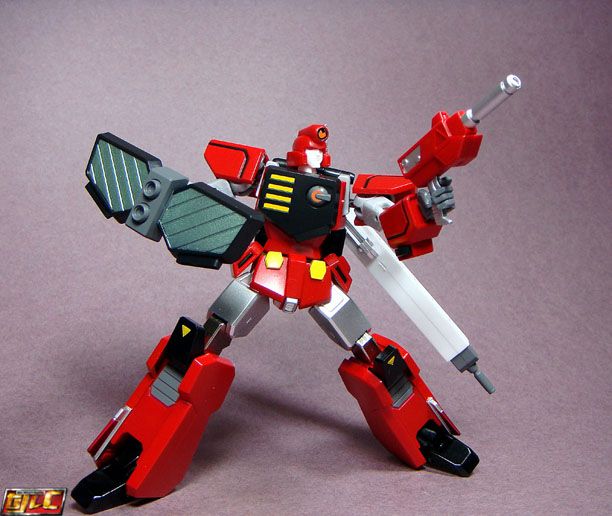 Bandai also included the Pencil Launcher accessories. These appeared briefly in the Anime, the pencils shoot streams of super adhesive glue, for various purposes.





The brothers also use their ladders as rifles (Melting Rifle and Freezing Rifle)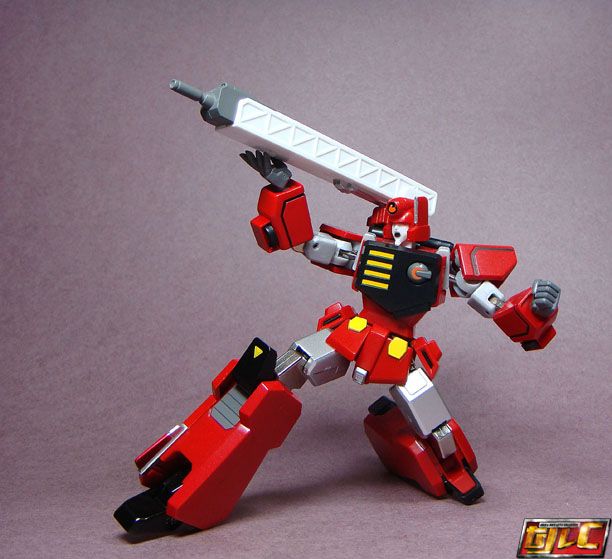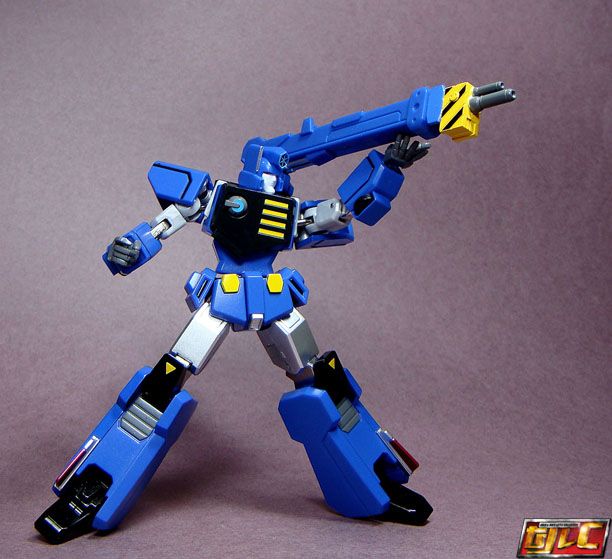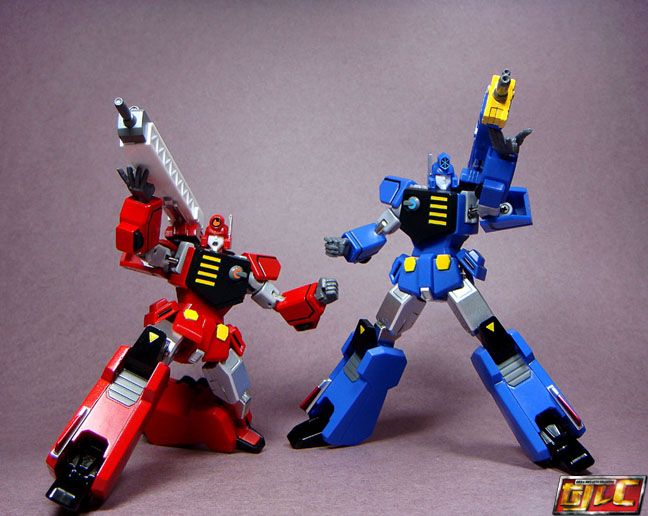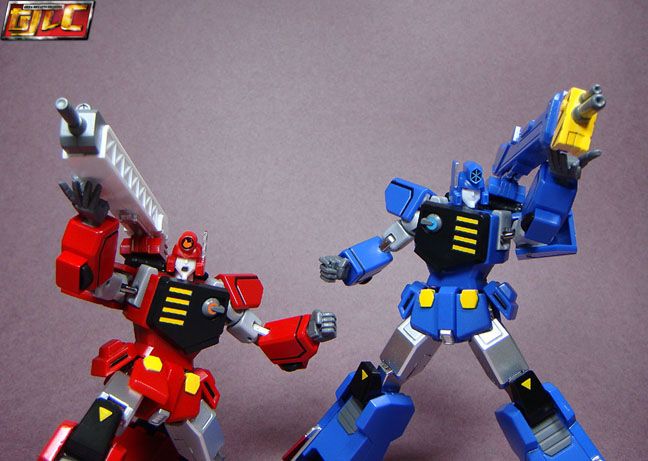 Height comparison (I'll add GGG next time when we have the full team)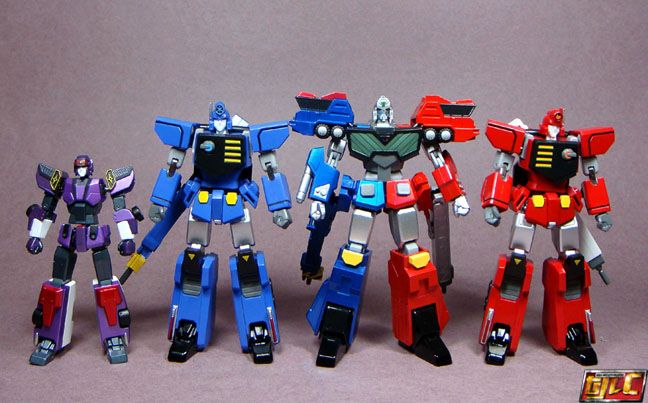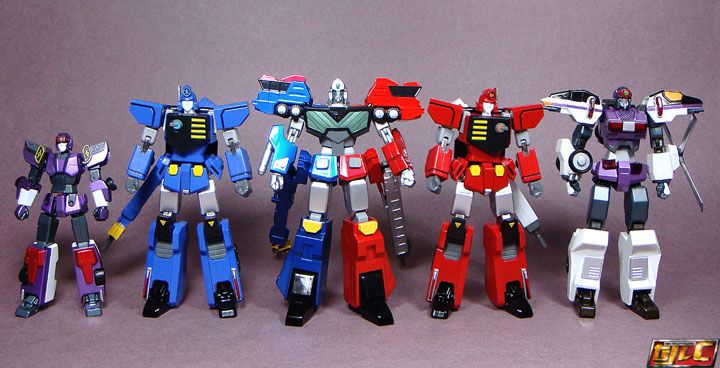 Part 2 of the Big Order Room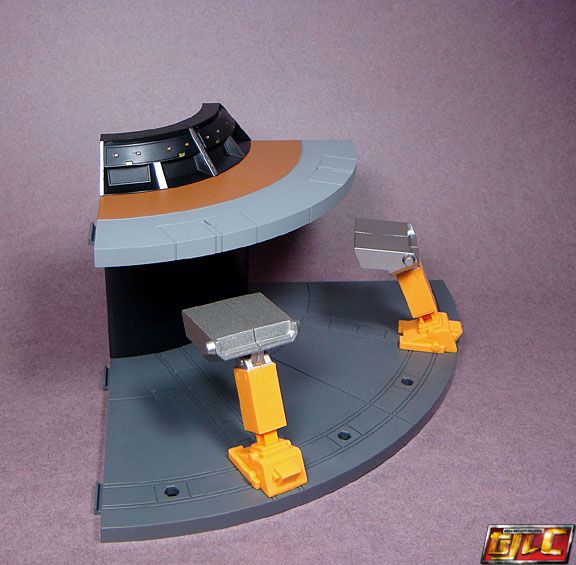 When the bots are seated, there's no need to use the "hydraulic lift" as they will have trouble fitting in. I think the lift is just for Volfogg.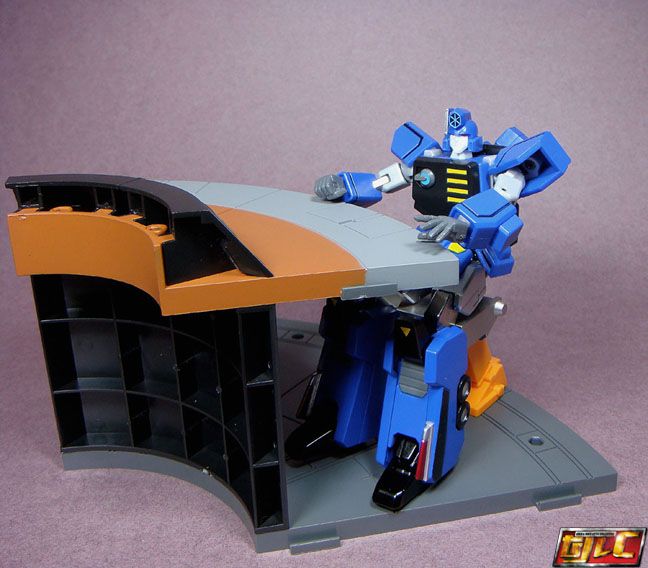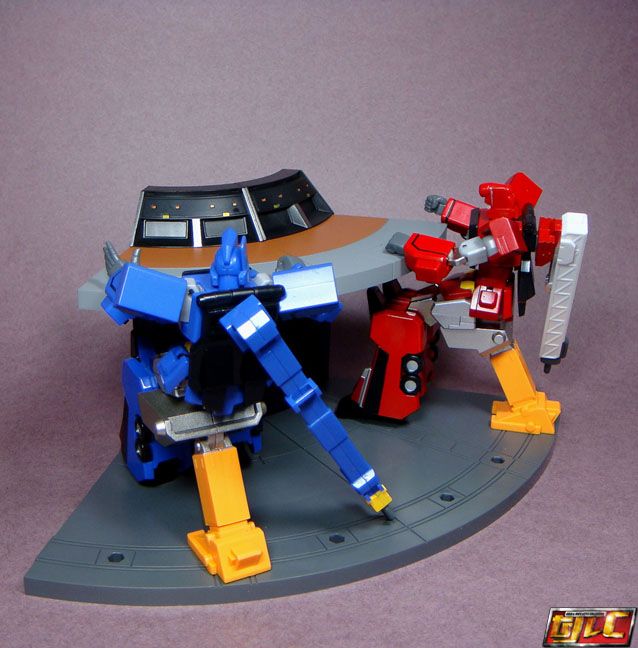 The table's height is perfect, for when the bots are standing or sitting.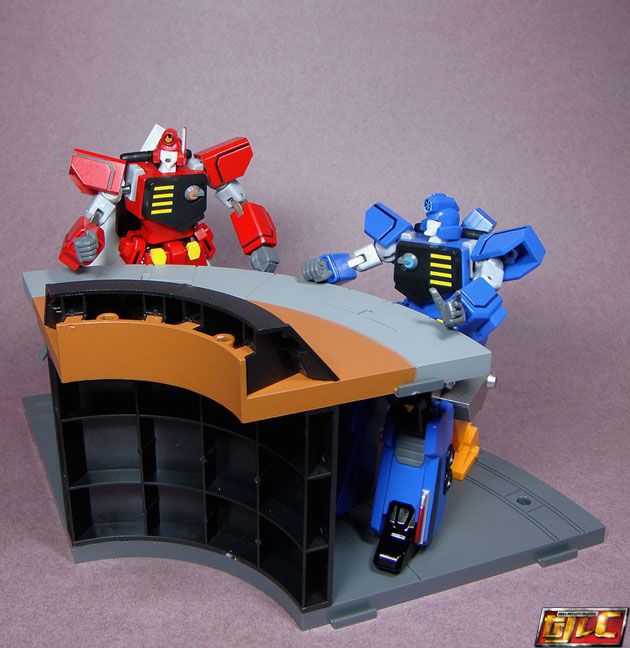 The Good
-I love the fact that Bandai included optional "open mouth" faceplates. Also, the open palms have added space so you can tip the hand all the way back so it can hold the rifle. Smart thinking!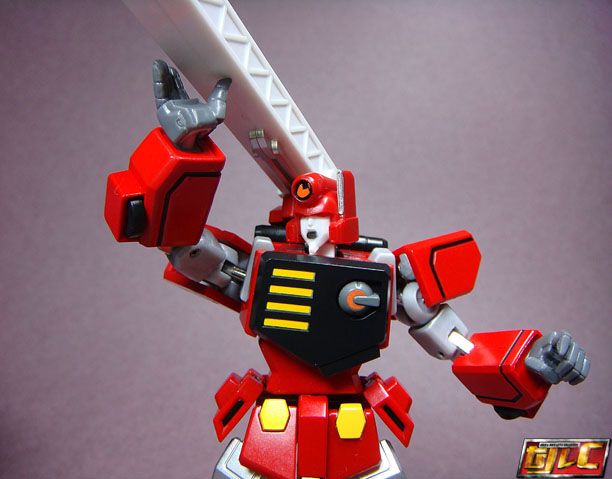 -Diecast parts include:
-Internal joints
-Knee joints
-Elbow joints
-Torso
-Lateral sides of the lower legs
-Feet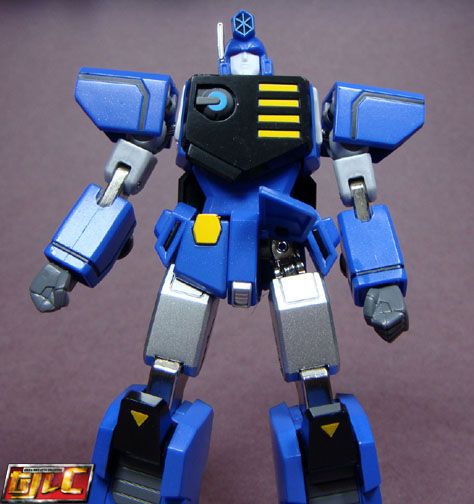 -Each figure weighs 134 Grams.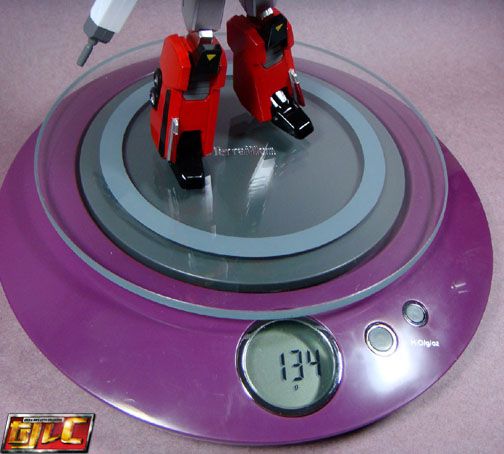 The Bad
-A downside to the set is that their ultimate attacks (Chest Thriller and Chest Warmer) are not included. Their chest plates don't open.

-Another downside is that the ladders on the backs of the twins are supposed to be able to used as Tonfas, like in the Anime, but I don't think it's possible here (sorry, I have to recheck this).

-Plain, regular colors on the brothers is way different from the metallic finish on ChoRyuJin.



The Ugly
Can't find a single thing that sticks out as a deal breaker with this set. Heck, even the price is awesome, roughly $40 for a two pack, with a table and chairs???



Overall, dare I say, a perfect set. Definitely worth what I paid for and more. A way better purchase than the SRC Reideens. The color disparity between the brothers and the metallic finish of Choryujin might be an issue for some folks, but it doesn't really bother me that much.




The Twin Dragons - Hyoryu and Enryu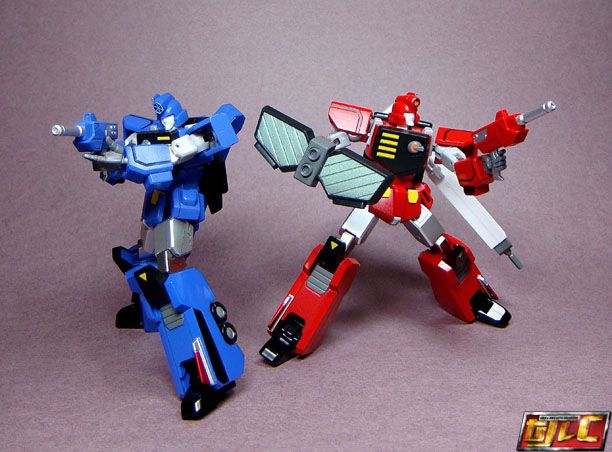 Gold